How to Run a Flawless Eyelash Extension Consultation
October 9, 2017 by The Lash Professional.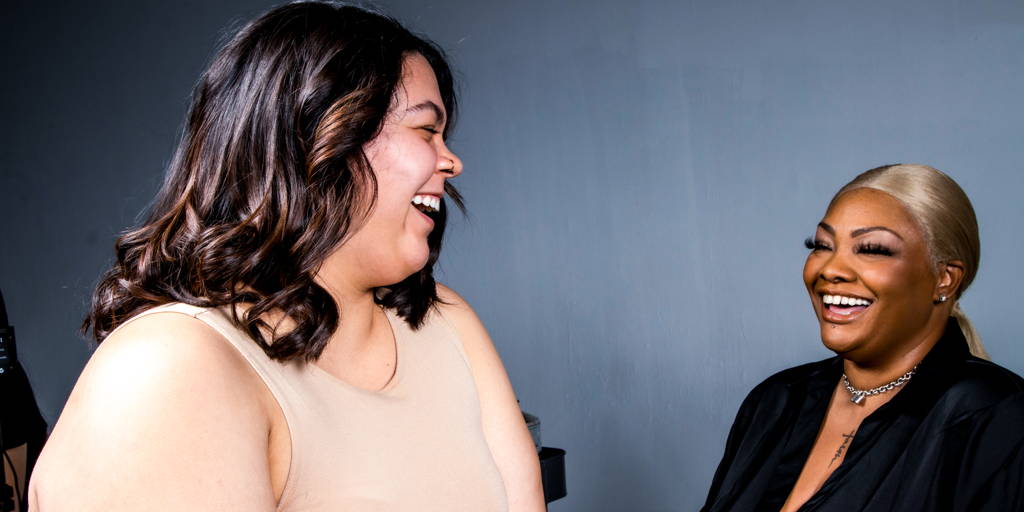 Lash Pro Tips: What to Say to a Client with a Picture Request for Eyelash Extensions
Because of the growing popularity of eyelash extensions, it's likely that most of your new clients coming in for the service will have an idea of the look they want beforehand. Whether they have friends or coworkers who get eyelash extensions, or they have seen pictures on the internet (likely on Instagram), there is a high chance that they have a pretty good idea of "the look" they are going for with their lashes.

It is quite common for clients to bring pictures of eyelash extensions to their appointment.
This gives the last artist examples of what they like or dislike on others. Pictures can be very helpful and are a great way for you to get an idea of the general look that the client desires. However, a client can will bring in a picture of eyelash extensions that may not be the best option for them when taking their natural lashes, eye shape, and daily makeup routine into account. While it's important to listen to the clients wants and needs, it's also your job as a lash specialist to advise them of their best options, given their natural lashes and their unique lash pattern.
Because every client has a unique natural lash pattern and lash growth, it is important to treat each client as an individual when it comes to choosing the eyelash extensions you will apply to their lashes. A lash artist could use the exact same lengths, curl, and diameter on two different clients, and both sets will turn out completely different. This is what makes lashing an art form!
How do you do decide which eyelash extensions to use?
By observing, and by asking questions! One of the most important parts of the lash appointment, is the consultation. This is not only for you to get an idea of what the client hopes to achieve with the service, but also gives you an opportunity as the last stylist, to set reasonable expectations prior to applying the lashes.
Here are a few things to take into consideration:
1) Observe the client's natural lashes.
–Do they have few or many lashes? Are their lashes short or long; thick or thin? How do their lashes grow? (Straight, down, overlapping?)
**This will help you determine if you should be using classic or volume lashes, as well as the curl and diameter you choose. eyelash extensions
2) Take into account the client's eye shape.
–Are their eyes circular or almond? Do they want a look that will open up their eyes more, or that draws out in the corners?
**Remember if they have small or almond-shaped eyes, a "cat eye" look can make their eyes appear droopy or more tired.
3) Ask questions!
— What are they getting the lashes for? For a special occasion or everyday convenience?
— What kind of look they are going for? Natural or dramatic? (*Keep in mind, "natural" means something different to everyone.)
— What is their makeup routine?
Between asking the right questions and observing the client's natural lashes, you should be able to come up with a game plan, and then be able to explain which lashes will work best for the client, and why. Often your clients will come to the appointment with an idea of what they want, but will also be looking for a bit of guidance as well. Remember, you are the lash expert, so gather the information you need, and then be confident in your decisions!
As long as you ask the right questions, are clear with the client about what you are going to do, and are confident in your ability to do your best work, we can almost guarantee that your client will leave happy and feeling uniquely beautiful with their new lashes!
HAPPY LASHING!
XOXO, JULIE @ THE LASH PROFESSIONAL