The Best Lash Extension Classes in St. Louis, MO
December 15, 2022 by The Lash Professional.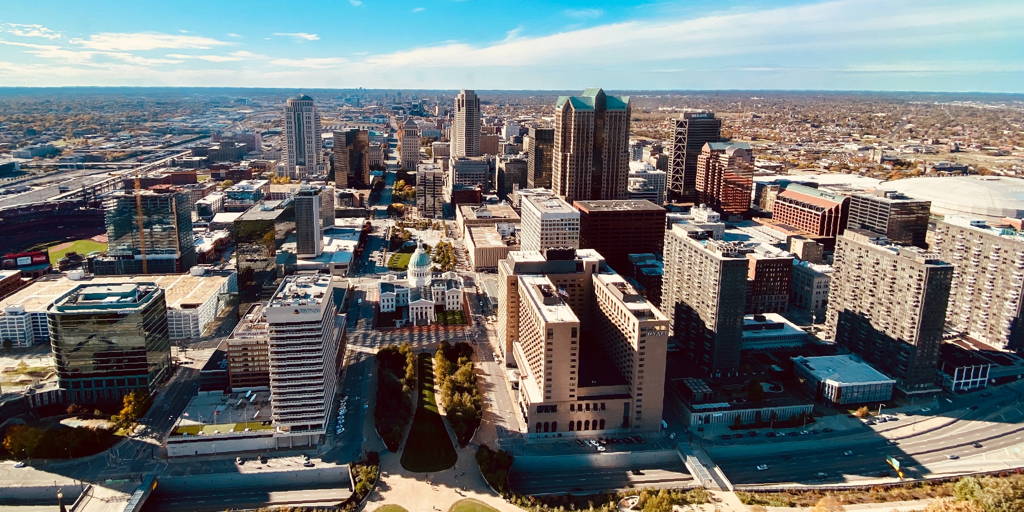 Attention, St. Louisan lash babes! Are you looking for lash extension classes in St. Louis, MO? Look no further! The Lash Professional is here to give you the best lash education experience. Our lash extensions certification program will take your lash artistry skills to the next level.
Studying lash extensions can be overwhelming, but we make it easy with our comprehensive curriculum that includes lash theory, lash mapping, lash styling and design, lash aftercare, sanitation protocols, and even hands-on practice. Plus, we make sure you feel supported every step by providing webinars with lash experts and mentorships to ensure you have all the resources you need to succeed.
To make things extra easy, here's everything you need to know about taking lash extension classes and being a lash expert in St. Louis, MO.
How To Become a Lash Tech In St. louis, MO
There are no hard regulations when it comes to being a lash technician in Missouri, but if you're looking to make a serious profession out of it, then you need to obtain a license as a cosmetologist or esthetician. The Missouri Division of Professional Registration licenses cosmetologists and estheticians, within which the scope of lash extension services falls.
The Board of Cosmetology and Barber Examiners statutes and regulations identify estheticians as follows:
Class E - estheticians" includes the use of mechanical, electrical apparatuses or appliances, or by the use of cosmetic preparations, antiseptics, tonics, lotions or creams, not to exceed ten percent phenol, engages for compensation, either directly or indirectly, in any one, or any combination, of the following practices: massaging, cleansing, stimulating, manipulating, exercising, beautifying or similar work upon the scalp, face, neck, ears, arms, hands, bust, torso, legs or feet and removing superfluous hair by means other than electric needle or any other means of arching or tinting eyebrows or tinting eyelashes, of any person.
With that said, lash technicians need to meet the following requirements:

Be at least 18 years of age

Possess a high school diploma or GED equivalent

Complete a course of study at an accredited school

Pass the Missouri licensing exam
The Benefits of Lash Extension Certification
If you're ready to take lash extension services to the next level, lash extension certification is a great way to show your clients that you are serious about lash artistry. It also offers an opportunity to be part of a larger lash community, access to exclusive lash products and discounts, and the chance to make more money in your business.
Although a dedicated lash extension license is not required for would-be professionals, getting certified and then licensed as an esthetician or cosmetologist can open many doors for lash professionals. For example, you will be able to work in a salon or spa setting and have access to lash extension supplies that are not available to the general public.
In addition, lash certification will give you the knowledge and insight to work professionally with lash extensions. You'll be able to provide lash services that meet industry standards, as well as maintain cleanliness and sanitation protocols in your lash salon or spa.
Lash Extension Classes: What To Expect
At The Lash Professional, lash extension classes are designed to provide technicians with the proper education and tools they need to set up and succeed in the industry.

The Lash Professional has several lash extension courses available, but the Classic, Volume, and Mega Class is by far the most popular. In this course, you'll spend three days with our Master Lash Educators. The class will start by covering the basics and work its way up. There is a brief online portion that must be completed before taking the in-person classes.

Pre-application topics include studying safety, workplace preparation, and client consultations. You'll also need to learn about eye anatomy and
eyelash growth cycles
, different kinds of adhesive bonds,
potential allergies, and irritants
. Only after you completely understand all these topics will you move on to the application process itself — which is what you're here for in the first place!
With all of the different
diameters, curl types, and weights of lashes
available today, it can be difficult to decide which one is best for you or your client. Fortunately, we are here to help sort it all out! You will also learn about eye gel pads and eye tape during this course, as well as how to
style for different eye shapes
. By the end of this class, you should feel more confident in not only lashing but selecting styles that complement each client's individual needs.
You will not only learn proper lash extension application techniques during your training in Missouri but you will also be fully educated on post-care for your clients. This includes learning how to remove gel pads and extensions using tweezers, as well as advising customers on when they should schedule their next appointment for a fill.
In addition, you will learn how to price your lash extension services so that you can make a profit and become a successful lash boss!
Enhance Your Lash Artistry With The Lash Professional
Do you want to join the lash boss babes? Then check out The Lash Professional today for eyelash extension training in Missouri. You can choose between online or live classes, but either way, you'll get access to quality content that will help make sure you're the best possible lash artist!
Becoming lash certified is the best way to show your clients that you are serious about lash artistry and set yourself apart from the competition. With certification, you'll be able to boost your confidence and fully understand lash extension application techniques.
Enroll in our lash extension training courses today.