Wholesale Lashes: 5 Things to Look for in Wholesale Lash Vendors
April 6, 2020 by The Lash Professional.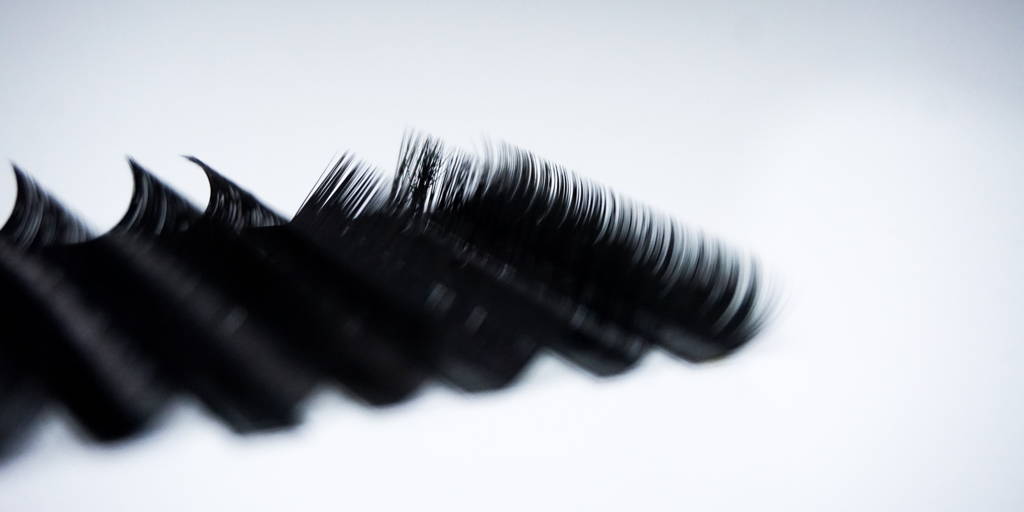 Bomb looking business cards for your new lashing business? Check! The perfect location for your shop? Double-check!
Before you can open your doors to the public, though, you still have some work to do, ladies. I'm talking about the basic needs of any self-respecting lash boss: lash extension supplies!
It may seem silly, but planning where you're going to get your lash supplies matters. If you've done a little bit of research, then you've probably noticed the phrase "wholesale lashes" thrown around.
Wholesale lash vendors are the best no-nonsense, bulk, 'bang for your buck' suppliers.
First things first, though, you have to find a vendor that you can rely on. Trust us at The Lash Professional—you don't want to learn this lesson the hard way!
To help all of you budding lash artists out there looking for the right supplies, check out these top tips we've put together on what to look for in a quality wholesale lash vendor.
What to Look For in Wholesale Lash Vendors: 5 Questions to Ask
1. Do they have product reviews?

We've all been there. You're doing some late-night shopping to treat yourself, and as you scroll down, you see the review section. Some of the reviews are glowing, but some of them aren't. In the end, all of those reviews can save you from making the wrong purchase.
When it comes to buying your salon's supplies, you want to know that the products you're buying match the product description online. One of the best ways to determine the quality of a wholesale lash vendor's product is by checking their product's reviews.
Do their products have reviews in the first place? If so, are they all the same (hint: this is a red flag!), or do they sound realistic?
Look for realistic and genuine reviews from customers that have purchased the product. Scan multiple reviews to make sure they aren't copied and pasted templates from the vendor to boost their public image.
If they check out, purchase with confidence. But if something in your gut makes you hesitate, babe, take your lashes and run.
2. Is there any related social media account(s) you can check out?
Think of all those times you've bought an outfit, and it arrives two sizes too small. "But the image made it look different," you may cry!
There is really only so much you can learn from a product page image. Sure, it might look nice on a blank canvas, but what does the product look like in action?
Avoid mishaps and check out the vendor's social media.
There are plenty of vendors that sell lashes and offer styling services. Examine pictures, watch live videos, and see what their followers are saying to gain a greater understanding of their product.
Don't get catfished ever again—search their social media!
3. Does the vendor have a blog where they share relevant or exciting information?
On the whole, an excellent way for a client to get to know a vendor is through social media or a blog.
While this blog doesn't always need to be educational, it certainly can't hurt.
A well-written and researched blog builds a positive reputation. It also shows that the vendor values the customer and desires to educate and build a rapport with the reader.
It's not rocket science—it just shows that the vendor is open to taking the extra step to provide valuable information, along with products, to the customer.
4. Does the vendor know what they're talking about?
So, by this point, you know that vendor has pretty good wholesale lashes, but here's an important question you can't forget: can they walk the walk and talk the talk?
Anyone can sell a newspaper or fountain pen; however, it takes an expert to know the various nuances and applications of different eyelash extensions.
Read their product descriptions, look for vendor replies to customer questions in the review section, or shoot the vendor a quick email.
If, for whatever reason, they can't answer a question about their product, take your business elsewhere.
5. Is it easy for you to find out more about the vendor, like their contact information?
While our previous questions are about finding information on your vendor, this one is a little different. Here, you want to examine how easy—or difficult—it is to learn about your vendor outside of their store's front page.
For example, can you find a contact page? Does it have any important information, like a phone number or email you can contact?
If a vendor doesn't list their contact information, you may want to brush it off and give them the benefit of the doubt. However, ladies, we are telling you not to!
It's natural for a customer to have questions, and the vendor should be readily available to receive them.
While you shouldn't assume that every vendor who doesn't list contact information is suspicious, it's better to stay safe than sorry. So, your best bet is to go with a vendor you can quickly contact just in case you have any burning questions to ask.
Become the Lashing Expert You've Always
Dreamed Of!
Ladies, these have been our tips on finding those high-quality wholesale lashes that you deserve. But, this is far from the end of the road when it comes to your lashing education.

Here at The Lash Professional, not only can you get products tested and approved by our own lash industry bosses, but those same experts can show you how to start lashing, too!
Through our comprehensive in-person classes, you can go behind the scenes at The Lash Professional and learn lashing tricks from the best.
Got a busy schedule but still dream of a future full of lashing? We've got your back with our online lashing classes. Now you can learn to lash legendary looks at your own pace!
So, ladies, what are you waiting for? Join your lash loving sisters and jump right into the world of lashes today!