10 Best Eyelash Extensions in Las Vegas
May 23, 2019 by The Lash Professional.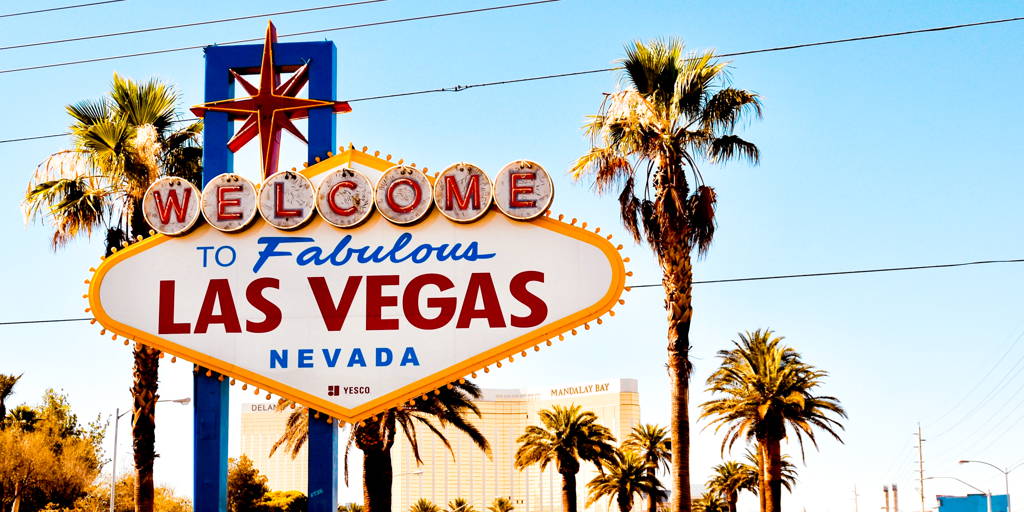 It's finally here lash babes! That's right! We're about to list the 10 Best Eyelash Extensions in Las Vegas! You are about to be sinning up and down that strip with some bomb a** lashes! You go girl. Remember, what happens in Vegas stays in Vegas? Well, your dirty little secrets will stay, but your lashes you can take with you.



Extravalash
Angela the owner of Extravalash is starting off as #1 best eyelash extensions in Las Vegas! If you're looking for someone who is passionate and ready to give you a boost of confidence, you found your girl. Angela is booking appointment's right now, but hurry, because those appointments fill up quickly.
Customer Review:
"My lashes look amazing. Angela is extremely patient and skilled. It was my first time getting extensions so she walked me through every step and explained every detail before we got started. The process itself was painless and relaxing. Well worth the time and money." BR
---
Pink Cherry Wax
Pink Cherry Wax is now offering lash extension services! Welcome to the family Pink Cherry Wax. So girl (or boy), throw away those annoying lash strips and let one of Shaina's lash artist's rid you of that pesky strip problem. Bye, bye to lashes falling off at midnight and hello to perfect eyelash extensions at all times of the day and night. Visit Pink Cherry Wax for some bomb eyelash extensions in Las Vegas!
Customer Review:
"If I could give this place 10 stars I would! I love the ambiance, customer service, staff, and owner! Fantastic place for all of your waxing and lash needs." Bailey
---
Vegas Lash Lounge
No one want's clumpy mascara! Okurrr... Before you head out for the evening or that special occasion head over to Vegas Lash Lounge. Why? Because it's one of the best eyelash extensions in Las Vegas, that's why. You won't be disappointed. Promise. We know lashes.
Customer Review:
"I love Vegas Lash Lounge! I've been going for over 6 months and I'm always so pleased when I leave. Maia is my lash tech and she's amazing. When I first started going, this was my first time trying lashes. Maia explained everything to me and I felt comfortable. Still, to this day, every time I come in she asks if I still love my lashes or if I feel like I need to change something. I really appreciate that she doesn't just assume. However, no need to change because they're always beautiful. Maia is so friendly and easy to talk to.
The shop is clean and nice. The chairs are so cozy, it's hard not to fall asleep sometimes and they play nice and relaxing music. George, the owner is great. He is always pleasant and has a smile on his face. Thank you, George and Maia! You guys are amazing." Clara
---
Cherry Lash
There is no way Cherry Lash didn't make the list of one of the best eyelash extensions in Las Vegas! This yummy smelling place (literally smells like cherries) has been a staple of Las Vegas for a long time and for good, good reason. This place knows detail. Cherry Lash will leave you feeling like a beauty queen in the city of beauty queens!
Customer Review:
"Ok so I am so addicted to my lash extensions and I have tried many places but nothing compares to the bomb lashes that you get at Cherry Lash Lounge not to mention the spa treatment. Cherry makes me feel so beautiful I recommend it to everyone!!" Jaime
---
I Candy Brow & Lash Boutique
Talk about experience, I Candy Brow & Lash Boutique has been serving Las Vegas beauties since 2009! Listen, we get that you don't just let anybody touch your pretty little face. And, I Candy is not that just anybody. You will leave this lash boutique with the best eyelash extensions in Las Vegas. Thank you very much! The best for the best...that's you, babe!
Customer Review:
"I was very reluctant to get eyelash extensions. I have sensitive skin so I was nervous that the lash adhesive would irritate my skin. Lindsay not only put my mind at ease, but she also did such an amazing job that I've been going to her for a year now! I absolutely love her, and my beautiful perfect eyelashes! I refer everyone her way. Her darling boutique is spotless! Her OCD perfectionism is perfect for this tedious luxury. If you're considering getting lashes make sure you do it here." Seana
---
4 Seasons Glow
Are you ready to enjoy the many benefits of having lash extensions? Jillian keeps her product line organic to ensure the safest application just for you at 4 Seasons Glow. Who doesn't like organic?! And who doesn't like amazing eyelash extensions?! Exactly!!! Check out 4 Season Glow for those amazing eyelash extension in Las Vegas that you've been searching for. Oh, you found it boo.
Customer Review:
"I love My Eyelashes so muchhhhhhhhhh. Want to say thank you, Jill, for amazing work!!! Jill is the best! Highly recommend whoever looking to do the eyelashes call Jill and you won't be disappointed. This is my first time doing eyelashes, I told Jill that I want it to look natural cuz I don't wear makeup everyday. And Jill did a pretty good job." Jattalee
---
Sassy Lashes
Don't settle for less than you deserve! Sassy Lashes is all about going above and beyond to give you the best-customized eyelash extensions in Las Vegas. Want to know what else makes this place so freakin' great? They know lashes from the inside, out. Sassy Lashes has its own product line and training courses. Now tell me who doesn't want their eyelash extensions done by the experts of the industry?! We got you boo.
Customer Review:
"My experience with sassy lashes has always been great! Chloe at the front desk was super sweet and recommended Ciara to do my lashes. I started off with a mixed set but upgraded to a volume set during my fill. Ciara is awesome and super sweet as well. My lashes are super full, lightweight and comfortable. Highly recommend Sassy Lashes." Chyanna
---
Lash Daddy
Okay, Lash Daddy! We see you!! These lash artists are all about giving you the best of the best eyelash extensions. If you are looking for an everyday look or full glam they won't disappoint! And listen, if you name your salon Lash Daddy, how could you not be amazing. This is our kind of place. You have TLP's vote for one of the best eyelash extensions in Las Vegas!
Customer Review:
"I love this place! This is my place to get lash extensions for the first time because it was the only place I could find that would confirm that they didn't offer real mink lashes.
I have gone to Heidi every time I've gotten my lashes done and she is fantastic. She is extremely meticulous, professional, and kind. I always feel so comfortable with her and so I haven't gone to anybody else! Heidi also always gives me the opportunity to save $5 on my service which I really appreciate!
My lashes typically last 2-3 weeks before they start looking janky and I need a fill. It's only like $45-50 per fill which I think is a fair price and definitely worth it for beautiful lashes!" Susan
---
Nailed and Lashed
This place has it all. Nailed and Lashed is the place to get your nails, eyelash extension, and hair done. It's beauty heaven. Yes, please! Leave this place feeling like a million bucks. And hopefully, if you feel like a million bucks, you will make a million bucks in the casino! It works like that right?!
Customer Review:
"Love! Got my lashes done for the first time by Reina and she was great! Ask for her! Super gentle and does exactly what you want!" Julienne
---
Vanity Lashes
With a name like that, how can it not be the on the best eyelash extensions in Las Vegas list? Vanity Lashes has a great reputation for a reason and it's for their great lashes. Make sure you make an appointment because when you are the best, you are always booked. Get those lashes done babe.
Customer Review:
"Jay is very friendly and personable. She takes delicate care of the lashes and is attentive to your needs. She has over six years of experience in this field. It's easy to see why she has such a great rating on Yelp. Thank you Jay!" Alexandria H.
Want to learn how to be a lash artist? Take TLP's classic eyelash extension training in Las Vegas.