10 Best Eyelash Extensions in Chicago
March 20, 2019 by The Lash Professional.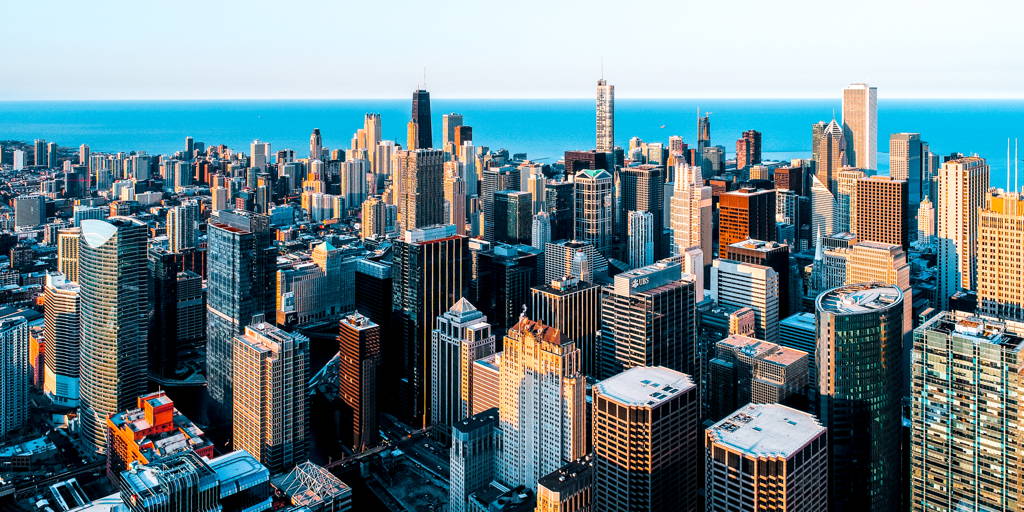 Take the Windy City by storm and stroll the Magnificent Mile with flashy looks and plump lashes! We've created a list of the top studios in Chicago. In fact, you won't find anyone better! Each eyelash studio offers style, service, and convenience that you just cannot beat. Feast your eyes on these eyelash extensions in Chicago!
---
Chicago Lashes
Get the superstar treatment at Chicago Lashes! At the corner of Addison Street and Ashland Avenue, Chicago Lashes prides itself on providing the personalized attention that is usually reserved for celebrities without the Beverly Hills prices!
Customer Review:
"This place rocks! They gave me a glowing youthful appearance that did not go unnoticed and all for a reasonable price.
Choosing Chicago Eyelashes was a no-brainer for me. I loved the personalized care that would have easily cost me double somewhere else. You are sure to get star treatment from their friendly and polite team of licensed professionals. I highly recommend this place and will definitely be back soon!" - Sharika S.
---
Doll in a Dash
Get the doll look at Doll in a Dash! Let these lash pros turn you into a living and breathing doll with perfectly placed eyelash extensions, or let choose the classic look for soft and natural-looking eyelashes. You won't be disappointed with these lash ladies!
Customer Review:
"Meticulous! Narumi does lashes with unbelievable precision, every lash in the perfect spot. She also took time during my appointment to ask about my lifestyle, and how active I was. Then we talked about the best look for my eyes and the practicality for me to maintain the lashes in between sessions. She's just amazing!" - Halli M.
---
Emerald Lashes
We all want lovely lashes, but not at the expense of our natural eyelashes! Emerald Lashes take great care to give your beautiful and full lashes; however, takes great care to nurture your own lashes. Don't ruin your lashes for extensions! See the gals at Emerald Lashes for some eyelash loving.
Customer Review:
"I'm so glad I found this place. I've tried so many different lash technicians for the past few months around Chicago. Most of them use thick and heavy lashes that look fake and clump together. It was also bad for my natural lashes because when they started shedding, my natural lashes fell off too.
I came in here with a very few lashes and my lashes were already short and straight. I booked a 3D volume set with Natalia and she did an amazing job! Now I'm very happy with my new lashes. She did it exactly the way I wanted. She was also very professional and sweet." - Jackie F.
---
Flutter Lash Studio
Located in Lincoln Park, this trendy lash boutique offers color enhancements, custom designs, brow shaping, wax services and so much more! Stop into Flutter Lash Studio for eyelash extensions and leave with the confidence to slay the town. You won't be upset by this team of lash ladies.
Customer Review:
"Hands down the best lash studio in Chicago! Everything from the relaxing atmosphere to the welcoming staff will make you feel right at home! I've been getting my lashes done by Velvet from months and she is a rockstar! She is well educated in what she does and her work shows it. You will not be disappointed with the lovely staff and amazing work at Flutter Lash!" - Marguerite P.
---
GLAMD
Are you ready to be GLAMD? The glam squad at this Chicago lash boutique are prepped and ready for your visit! Sit back and relax in the heart of Chicago while your very own glam squad gives you lash extension to fo gaga over.
Customer Review:
"I am at awe with the level of professionalism and care that Kaedi at Glamd has! Not only does she do meticulous work, but she does so in a way that makes the client feel special. I have been seeing Kaedi for eyelash extensions for some time and every time I open my eyes after she is done, they look nothing short but amazing.
I have to say, some people have it and Kaedi by far is a true person that lives by her craft. In a city so large like Chicago, I wouldn't stir anywhere else because I know that each time I am in for a service I will be getting my money worth all the time." - Lucrecia N.
---
House of Lashes
Lash like a boss with eyelash extensions from House of Lash! Clients who visited this lash boutique rave about these lash ladies attention to detail, and personal care. Get here fast and don't say that we didn't tell you about it!
Customer Review:
"I am very happy with my new lashes! The salon is clean and quiet. Trina is very professional and worked diligently for the two hours it took for my first application. We spoke at length about the look I was trying to achieve. I wanted natural- similar to a mascara look.
They look so natural and elegant. I don't even know they are there. I was very concerned that they would irritate my eyes. If you are going to do this you must spend the money and get them applied professionally. I am so pleased with the outcome! Trina exceeded my expectations." - Judy P.
---
Lash Looks
You'll be serving looks with lashes from Lash Looks! At Lash Looks, they believe that the individuals need come first. The lash artist takes a precautionary approach to understand your needs, and concerns to give you the best experience. If that isn't quality service, then we don't know what is!
Customer Review:
"I went to four different lash places before finding Joan who is truly the best at what she does. Your lashes will look perfect when she's done and they truly last 3-4 weeks.
I'm not sure if it's the more lightweight lashes she uses, her amazing technique, or the type of glue she uses. I'm pretty sure it's a combination of all three. Your lashes will look long and voluminous but natural. She's an absolute riot which makes the time go by super fast. I could not be happier with her." - April D.
---
Salon Lashe
Get what you want every time! At Salon Lashe, clients can't say enough good things about the lash technicians knowledge and overall care. Don't settle for good, get the best lashes at Salon Lashe!
Customer Review:
"The best eyelash extensions you'll get in the city hands down. The quality of the extensions and the care they put into the application is astounding. Nicole is knowledgeable and so kind. She also guides you through the care and keeps up in detail after the appointment. All prices and services are listed clearly on the website. I will never get my lashes done by anyone else. Absolutely phenomenal!" - Samantha N.
---
Stella's Haven
We've found the ultimate lash haven in Chicago! At Stella's Haven, the goal is for every client to walk out of the door with confidence and a smile. Be the talk of the town with beautifully installed lashes from Stella's Haven.
Customer Review:
"Rebecca is amazing with eyelash enhancement! Speaking from someone that's a little squeamish about eye related things, she's terrific. Really a comfortable and relaxed experience. I'm hooked." - Lucy B.
---
The Eyelash Boutique
Pump up the volume with lashes from The Eyelash Boutique! Owner and lash artist Olesea Tihon trained and certified by the best lash applicants in Europe and the USA to give you the premium lashes and experience. Drop in and get the world star treatment at The Eyelash Boutique!
Customer Review:
"If you want to get your lashes done, this is the place to go! Olesea is amazing and does a great job. The lash extensions lasted for a very long time and are of high quality. I didn't have discomfort or itchiness after I got them. On top of this, she is very friendly. If you want to have a relaxing experience and look like a diva hit her up!" - Vika B.



Want to learn how to do lashes in Chicago? Click here to sign up for eyelash extension training in Chicago today!