10 Best Eyelash Extensions in Philadelphia
March 1, 2019 by The Lash Professional.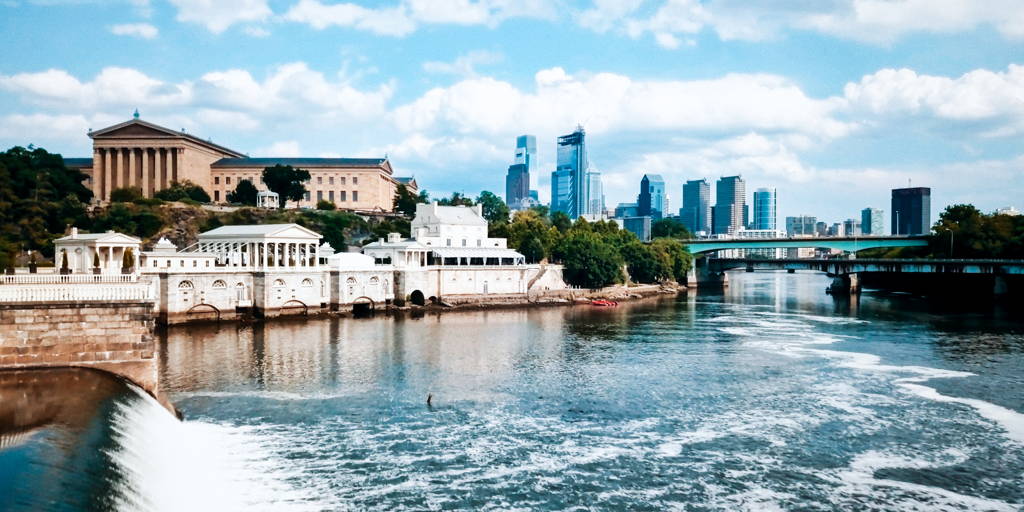 Are you ready to get lashed? That's right, beauties! No more annoying false eyelash glue, clumpy mascara or harsh lash curler. Wake up fresh-faced and makeup-free with eyelash extensions!
Below we've listed the ten best studios for eyelash extensions in Philadelphia. Check it out, and get lashed!
---
Beaudee Lash Bar
Beaudee Lash Bar has lashed thousands of clients since its opening more than four years ago. Uniquely, this lash boutique uses its own line of eyelash extensions to give you beautiful lashes.
Customer Review:
"The shop is clean and has a nice vibe to it. All of the employees seem really nice The owner, Dee, is extremely nice and has wonderful customer service. I have little to no eyelashes and she helped me pick what type of lash I should get. The lash tech did an awesome job! I'm happy I gave this shop a try." -Cheechee S.
---
Bella Vista Lash Lounge
You can have it your way at this lash lounge! The Bella Vista Lash Lounge specializes in safe and customizable lashes. Their exclusive technique takes into account your desires and unique eye shape to create the perfect set of customized lashes.
Customer Review:
"I'm super impressed by the quality and work done by owner Megan. I got so many compliments at work and from my friends, that I have to get a refill. The lashes didn't look fake or too voluminous. I asked for glam and got lots of it, which is exactly what I wanted. Perfect for a busy mom who doesn't want to wear makeup. At work, people thought I had makeup on when I didn't. No more 'You look tired' comments!" - Crystal E.
---
Deneen Marcel Lashes
Eyelash artist Deneen from Deneen Marcel Lashes has been applying lashes before eyelash extensions were even cool! Now if that isn't a statement, then we don't know what is. Check out what her client has to say about her salon and service.
Customer Review:
"Deneen Marce, in my opinion, is the best lash spot in Philly. These women have been doing lashes for over 10 years before lash extensions became a "thing." Twanda took the time to clean up, and remove old and damaged lashes. Also, she was fun to chat with. She is undeniably a lash expert.
During my first visit, I met Deneen. As a client who takes customer service very seriously, I was incredibly impressed to have met the owner my first time in the salon. It speaks volumes that even though Deneen wasn't doing lashes she still spends time at her salon meeting clients, making sure everything runs smoothing and work is being done according to her standards." - Melissa S.
---
EYE theory
We know that you'll love EYE theory just as much as we do! How? Owner and certified Master eyelash artist Jenny made it her goal to create a friendly professional environment that delivers exceptional service. What more could you ask for?
Customer Review:
"Jenny has been doing my lashes for about 6 months now. And I couldn't be happier. She is thorough, professional, and most of all, consistent. Her salon is very chic and decorated nicely. Her lash table is super comfortable -- I fall asleep every time! If you want to get lashes done, go see Jenny at Eye Theory!" - Yuri P.
---
Juna Beauty Spa
Complete any look with lashes by Juna Beauty Spa! Dynamic duo and lash experts Judy and Naomi combine different lashes, techniques, and styles to create beautiful and long-lasting lashes.
Customer Review:
"From the aesthetically pleasing decor to the attention & detail the technicians give to each and every client, there's no reason to go to any other lash salon.
I've been getting my lashes on and off for almost a year, but recently I've committed getting them filled regularly by Jasmine, and I couldn't be happier. She's flexible, patient, and diligent throughout the entire experience at Juna. My lashes have lasted through trips to the gym, the beach, and even to/in the pool (after the water-free 48 hours). Jasmine also makes sure that you have lash brushes and all the info you need to make your set last as long as possible! Can't recommend it enough!" - Allison T.
---
Kouture Beauty Bar
Kouture Beauty Bar is your go-to place if you want great eyelash extensions and even better customer service! Clients especially love this beauty bar because of the kind and personable service that they receive through from owner Katrina.
Customer Review:
"I can't gush enough about my experience with Katrina! I made my appointment and went in a little nervous. From the moment I walked in, I couldn't have felt more at ease. Katrina was personable and excited to work with me. She explained the process every step of the way, genuinely wanted my input and answered every question I had with enthusiasm. Her honest, humorous and straightforward approach to her craft made me trust her immediately and made me super excited to see the end result." - Jessica S.
---
Lash Bash
At Lash Bash, it's more than just lashes. It's about making women feel beautiful inside and out! These lash ladies are your go-to experts of lash artistry in Philadelphia.
Customer Service:
"I'm a big fan of Lash Bash! I've had my lashes done in a number of major cities, but this salon is my favorite. The staff is knowledgeable and their work is awesome. I've had Erin and Inna do mine, and I'd recommend both! My lashes look better and last longer when done here compared to anywhere else I've gone!" - Amy R.
---
LashBee
We are buzzing with excitement about this eyelash extension studio in Philadelphia! LashBee is a three-time recipient of the Best of Philly award, an award program hosted by Philadelphia Magazine.
Customer Review:
"I've been coming here since they opened and I stay loyal because they do great work. I get volume lashes and they always look great. The location is super convenient and the spot is super clean and relaxing. The staff is very professional--no gossiping or talking on the phone while you're getting your lashes done.
The quality of their products and their work is top notch. Their prices reflect that quality but you get what you pay for!" - Abbe D.
---
Lucia Lash
Receive lashes from the best of the best! Lucia Lash owner cosmetologist Tomo Moore has worked across the globe and applied lashes to big-name singers, actresses, and models. Now that's what we call world class service!
Customer Review:
"I discovered Lucia Lash through a Groupon offer and am really happy I did. I leave with my lashes looking amazing -- better than they would with or without regular makeup. They typically last between two to four weeks for me. The price is on point for this type of service." - Brittany H.
---
Studio KP
Studio KP is a one-of-a-kind lash studio in Philadelphia. Their deliberate and thoughtful care will make you feel like you're lounging in luxury while you receive flashy lashes.
Customer Review:
"I have been getting my eyelashes done by Sofia since August and I have to admit I am obsessed. Eyelash extensions are one of those things that accent your eyes making them appear larger and flirty. You wake up feeling beautiful, even when you have no makeup on at all!
All of the girls do an amazing job and they educate you on taking care of your lashes so you don't ruin your natural lashes. I love this place, and I love the girls! I wouldn't consider myself a "high maintenance" girl but getting my lashes done is something I splurge on and to me is worth every penny!" - Marie M.



Want to learn how to do lashes in Philadelphia? Click here to sign up for eyelash extension training in Philadelphia today!
Busy schedule? We have eyelash extension classes online too.