10 Best Eyelash Extensions in Detroit
April 18, 2019 by The Lash Professional.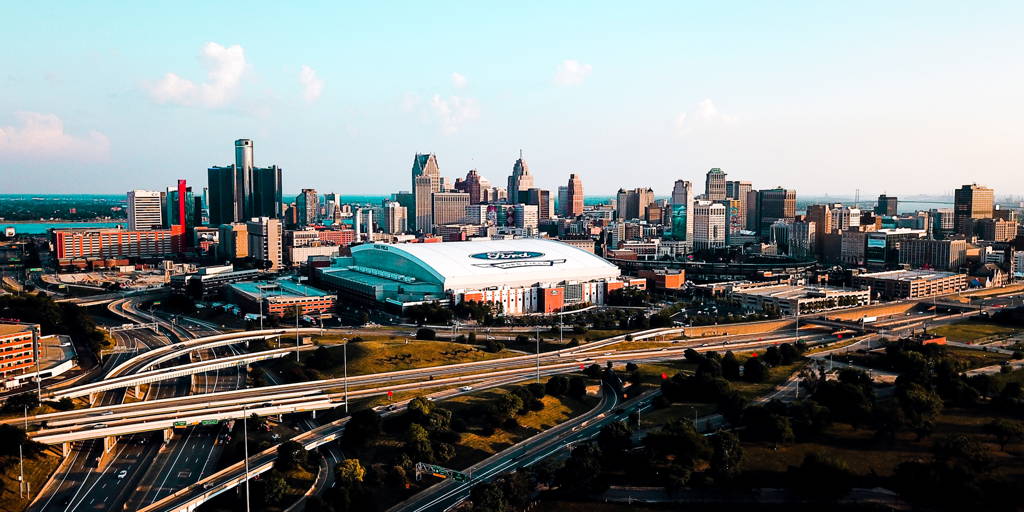 Take it from The Lash Professionals, eyelash extensions are a worthwhile investment for ladies who are fed up with ulterior lash techniques.
Why?
Eyelash extensions allow lash ladies to create the eye look that compliments their eyes, and lifestyle. Whether that be full glam lashes or naturally full lashes.
In addition, eyelash extensions are an ideal option for ladies who don't want the daily stress and hassle of mascara, lash curlers, and lash strips.
In fact, extensions are applied every few weeks to maintain their full appearance!
Take your lash game to the next level a check out these eyelash extensions in Detroit.
---
FullerBeauty Lash Studio

You deserve the best lashes of your dreams! Get just that and more at FullerBeauty Lash Studio. Clients especially appreciate the personable staff, thorough lash extension application, and comprehensive aftercare instruction.
Customer Review:
"This place is such a hidden gem. Trionna does an amazing job and their pricing is by far the best in the area. Having lash extensions has been a game changer for me and I get multiple compliments on my lashes daily." -Rebecca M.
---
The Lash Avenue

The Lash Avenue is a luxury brow and lash studio in Detroit and surrounding areas. Choose bold lashes with dramatic flair or ask for soft natural lashes. The studio's stylists are trained and ready to make your experience as seamless and enjoyable as possible.
Customer Review:
"I went here and Jasmine got me right together! She was very thorough with placing an extension on each and every single one of my lashes. I can also say that I feel that the lashes she used although a little stiff, they lasted longer than the mink lashes I am used to.
I would definitely return if needed. However, I would also love to see them add a 'Full Set Voluminous Look' with either synthetic or mink lashes to the menu especially with the holiday season upon us!" -Reelle L.
---
Livid Lash Extensions

Get the lash look that you love at Livid Lash Extensions! Clients love that the lash techs here take into consideration the look that they want. Then use their knowledge of lashes and eye shape to create a lash look that looks best for their eyes.
Customer Review:
"What a great experience! Ashley really knows her stuff. She listens to your requests and delivers and works to come up with a look that is perfect for you. The studio is cozy and clean. Ashley is happy to answer any questions you may have and carefully explains the process to newbies." -Robbie F.
---
Eye Palace Express

Take a trip to the Eye Palace Express for all things lash! This lash studio is a locally-owned business is highly regarded by its clients because of the quality of work and comforting environment.
Customer Review:
"I absolutely love this business! Eye Palace Express is a locally owned business by a very determined and hard working woman. The quality of work you get in this salon cannot be found elsewhere. The work done at this salon is so impressive and will definitely have you coming back.
Every time I get my eyelashes and eyebrows done here I receive compliments. I would definitely recommend this business to anyone looking to get their eyebrows or eyelashes done. Overall, great salon, great quality, and great people." -Kayla B.
---
Selfish

It's okay to be a little selfish when it comes to self-care! Selfish Lash Studio allows you to do just that. At Selfish, the goal is to enhance her client's natural beauty with eyelash extensions. In addition, the lash technicians strive to develop breakthrough products that last longer, look better.
Customer Review:
"Shy is amazing! I had never had lash extensions before and she was patient and explained everything well. Her studio is so cute and very clean. She is knowledgeable and you can tell she really loves what she does. I'd highly recommend her! I am obsessed with how my lashes turned out!" -Caitlyn G.
---
Eyedolize

Redefine your standard of beauty at Eyedolize! At Eyedolize, they focus their expertise on eyelashes by combining their unique experience and training with the best products on the market. Drop by this lash extension studio to enjoy this peaceful and calming environment!
Customer Review:
"I've been getting my lashes done for years, starting when I lived in NYC. I've had them done in New York, in Los Angeles, and in Chicago. And honestly, I love Tanya! She's the best technician I've ever come across.
She is a perfectionist and could not be a more kind person! If you think they're overpriced, you're wrong. When it comes to a sensitive area like your eyes and lashes, you really cannot skimp on quality. Eyedolize is high quality, and their customer service is impeccable." -V.S.
---
Bendell Beauty

We can't think of a better afternoon spent than an afternoon at Bendell Beauty! This lash studio is a modern and relaxing beauty studio that offers premium luxury faux mink lash extensions. Get to this lash studio for quality client care affectionately known by their clients as the "Bendell Beauty Experience.
Customer Review:
"I have been going to Baiyina for years for brows, lashes - you name it! She is the absolute best! She is a perfectionist and makes sure that every single lash is perfect.
On top of that, her studio has chill vibes! Going to see her isn't just about getting your lashes done, it is about a relaxing experience where you can lay back and chill! Go to her and you will not regret it!" -Christine B.
---
Signature Brows & Lashes

Don't be another face in the crowd create your own signature look at Signature Brows & Lashes. The artists at Signature Brows & Lashes are specialized in NovaLash extensions - a styling technique and product that creates voluminous lashes.
Customer Review:
"I received a full set from Ramona then a fill three weeks later. I will continue to return to her every three weeks, my eyelashes look amazing, very full and the quality of the lashes is amazing. In addition, receive so many compliments even my husband loves them. I also appreciate her professionalism as well as accommodating my first appointment as she is very busy." -K.G.
---
La La Lashes

La La Lashes is an upscale beauty lounge whose main focus is to enhance your natural beauty. This lash studio offers Xtreme eyelash extensions, perfect for ladies with who desire a glamorous
Customer Review:
"I had my lashes done by Leslie and am extremely satisfied. She does an amazing job! She takes her time doing your lashes. You will not a rushed job at all. She explained all the maintenance for my lashes as well. I got a million compliments, and will definitely be back!" -Liliana J.
---
Doll Eyes Lash & Skin Studio

Fulfill your doll dreams at Doll Eyes Lash & Skin Studio! Whether you want flashy glamorous lashes or natural-looking stunners, Doll Eyes Lash & Skin Studio have your back.
Customer Review:
"What a wonderful experience! It was my first time getting lash extensions and Sarah was absolutely wonderful and patient with me. I needed to get them done on short notice and she was very accommodating.
Before she started, she explained everything that she was going to do and why she was doing it. I felt comfortable during the entire experience. I will definitely be returning soon!" -Christine A.
---
Want to learn how to do lashes in Detroit? Click here to sign up for eyelash extension training in Detroit today!
Busy schedule? You can take
eyelash extension classes online
too.