10 Best Eyelash Extensions in Kansas City
April 2, 2019 by The Lash Professional.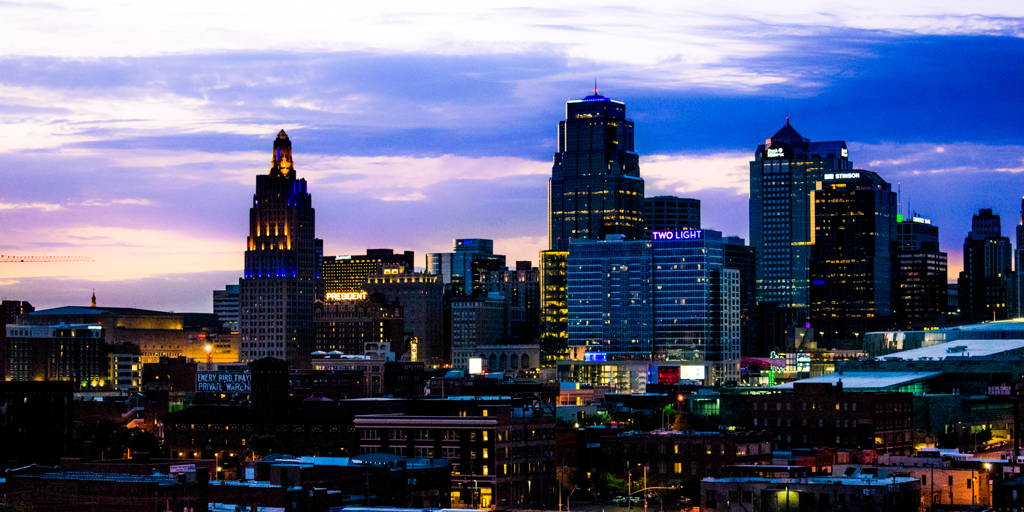 Falsies are temporary, but eyelash extensions are forever!
Ladies, we all know that feeling of standing in front of the mirror, ten minutes late, trying to get a lash strip to lay correctly on our lashline. Alas, the lash glue won't dry, or the lash strip doesn't fit your eye, and in the end the corners of the strip pucker up midday.
If this sounds like you or someone you know then it's time to put down the lash glue and try a new method to achieve long, plump eyelashes.
Eyelash extensions are a no-nonsense approach to everyday beauty. Even better, the procedure is simple! A certified lash artist applies single synthetic or mink lashes to each of your natural lashes to create full lashes. This procedure is repeated every few weeks to maintain its full appearance. That's right - minimal maintenance is required between refill appointments!
So, what do you say? Ditch the falsies and lash glue, and get eyelash extensions to make your morning routine a breeze.
Here are a few top eyelash extension studios in Kansas City to get you on your way to glamorous lashes.
---
The Glam Room Salon, Spa + Beauty Bar

Located minutes from downtown Kansas City, The Glam Room is an urban oasis for ladies looking for the star treatment. The Glam Room boasts of several awards including recognition as a Top 100 Salon, and an L'oréal elite salon. Get glammed by the professionals at The Glam Room!
Customer Review:
"Nothing but positive experiences at The Glam Room so far! I recently made a morning full of appointments and they did a good job of getting me in and out. The mood is cheery and despite it being physically full of people, it never felt crowded or loud. They also offer water, coffee, tea, and alcohol." -Cheyenne F.
---
Sandy Dav Studios

Not only does this studio use professional grade products, but all estheticians are formally trained and certified in every treatment offered at Sandy Dav Studios. That means that every time you step into Sandy Dav Studios you are in capable hands no matter your lash artist. No more nightmare lash stories about red eyes or clump lashes.
Customer Review:
"Sandy has honed her skills and become one of the best in eyebrows and lashes! I live in OKC, but she has done my brows and lashes on a few occasions and she is always so good!" -Krystal O.
---
Wink

Wink lash studio in Kansas City gives new meaning to 'flirty wink.' This lash boutique specializes in NovaLash eyelash extensions. NovaLash is leading eyelash extension product outside of Korea. The techniques and lash materials used are tested by physicians and scientists to create the safest possible products and services. If you have not tries NovaLash, get over to Wink to have these lashes applied by the experts.
Customer Review:
"If you want lashes then you need to go see Chelsi! My lashes look amazing! Chelsi is very detailed and uses high-quality lashes. She's extremely professional and is easy to schedule an appointment with. I highly recommend her!" -Roxanne E.
---
Chic Beauty

If the name of this lash studio is any indicator of what you can expect, then we say you are well on your way to chic and beautiful lashes! Clients at Chic Beauty have gone as far as to pronounce lash artist Kaityana the best in KC! They say that flattery is the quickest way to the heart, and we couldn't agree more.
Customer Review:
"Kaityana is one of the best, if not the best in KC! Before my appointment with her, my experiences with certified lash extension artists were sub-par. Lashes were falling out the day after, clumpy spots on my lids and the natural look was anything but natural. Her IG page solidifies her work but I was still skeptical because of my past experiences.
After my first visit, I'm a believer in her work! My lashes look so natural! Her customer service is something to be mentioned. She greets you with a smile, addresses questions and concerns and is very pleasant to be around. Kaityanaand NovaLashes are the best pairings since wine and cheese!" -Kitty M.
---
Glitter KC Lash Studio

Pump up the volume at Glitter KC Lash Studio! This Kansas City Lash studio offers a variety of services; however, most noticeably, their premium luxury lash extensions! Achieve the volume of your dreams, that you can't get with mascara, with Russian volume or mega volume lash extensions. Your friends and family won't be able to take their eyes off of you with these glamorous lashes.
Customer Review:
"I found Glitter KC online and based on their amazing reviews I decided to go with Glitter for a full set of volume eyelash extensions. I am thrilled! Not only is Kim an absolute doll, but she's an eyelash artist and will make your lashes look any way you want! My lashes look breathtaking. Kim talked me through the entire process so that I was always aware of exactly what she was doing. In addition, you get to relax in a massage chair during the process! If you are desiring eyelash extensions, Kim is your girl!" -Tashina S.
---
KC Lashes

Enhance your eyes with lash extension from KC Lashes! This lash studio is a locally owned by Licensed Esthetician Tasha Socin, a lash veteran with more than ten years of experience. Tasha and her team are proud to offer an inviting and relaxing environment that feels comfortable and at ease. Even better, KC Lashes has a 100% satisfaction guarantee! If you aren't happy with your lashes, the studio will fix or replace your lashes for free within 72 hours. If that's not a deal then we don't know what is!
Customer Review:
"I had my lashes done by Brooke last week and they are gorgeous! She did a meticulous job and really took her time and was knowledgeable and super friendly. She made me feel at ease and comfortable. I was completely relaxed while Brooke did her magic and I was truly amazed at the results. I'm looking forward to my next appointment." -Anna D.
---
Etiquette Thoughtful Beauty

Etiquette, thoughtful, and beauty. We don't know any better words that describe this Kansas City lash studio. Ironically enough, this studio is Etiquette Thoughtful Beauty. Clients of Etiquette can't get enough of the personable and professional staff; as well as, their beautiful lash extensions.
Customer Review:
"I cannot say enough positive words about Etiquette! They really care about each client. Although I'm no longer a local client I always stop by to get a fresh set of lashes whenever I'm in KC - now that tells you how excellent they are! I really love their artistry and professionalism. They also carry organic face and body products that smell incredible!" -Jen H.
---
Iconic Extensions

You are more than beautiful, you are iconic! What better way to celebrate this than with lash extensions from Iconic Extensions. Owner Bianca has created a haven for lash ladies who want to feel at home and cared for with utmost professionalism. This Kansas City lash studio has made a name for itself as one of the many iconic studios in the city.
Customer Review:
"This salon should be called Lash Love because that's how much we love the quality of work that Bianca does! Her one-woman show has grown into a whole beauty bar ~ with other lash techs, a makeup area, and a nail tech. I drove all the way from Overland Park, KS, to downtown Kansas City, MO, her level of expertise. She's on high demand, so always make sure to book that appointment! Cheers!" -Nellie C.
---
Petra de Salon & Spa

Stop by Petra de Salon & Spa for an afternoon of pampering! The salon has a variety of services including henna application, massages, and lash extensions. Don't walk, run to Petra de Salon & Spa for their excellent service and solid community.
Customer Review:
"Always a pleasure going to get my lashes done with Ms. Sherrie. I've been coming for years and always pleased with my service. So many different services are offered at this one location." -Makayla B.
---
Beauté Finish Cosmetic Studio

To finish our list of eyelash extensions in Kansas City, we bring you Beauté Finish Cosmetic Studio! This lash studio is a premier lash studio in the heart of Kansa City. The studio specializes in lash and brows services with three different lash services. Their solo lash service captures the best of both worlds with the flexibility of natural lashes and the length of extensions. Clients rave about the care and kindness that the staff bestows on their clientele.
Customer Review:
"I never thought I'd love lashes as much as I have since Dazja has been doing them! My lashes are long-lasting, they have the most natural look and I constantly get compliments on them. Dazja is very professional, passionate about her craft and amazing at what she does. Her new salon is super cute and comfortable. I'd definitely recommend her to anyone looking for an awesome lash tech in Kansas City. You won't be disappointed!" -Micah S.
Interested in getting lash certified? Click here to sign up for eyelash extension training in Kansas City today!
Busy schedule? We have online eyelash extension training too.