10 Best Eyelash Extensions in Nashville
June 10, 2019 by The Lash Professional.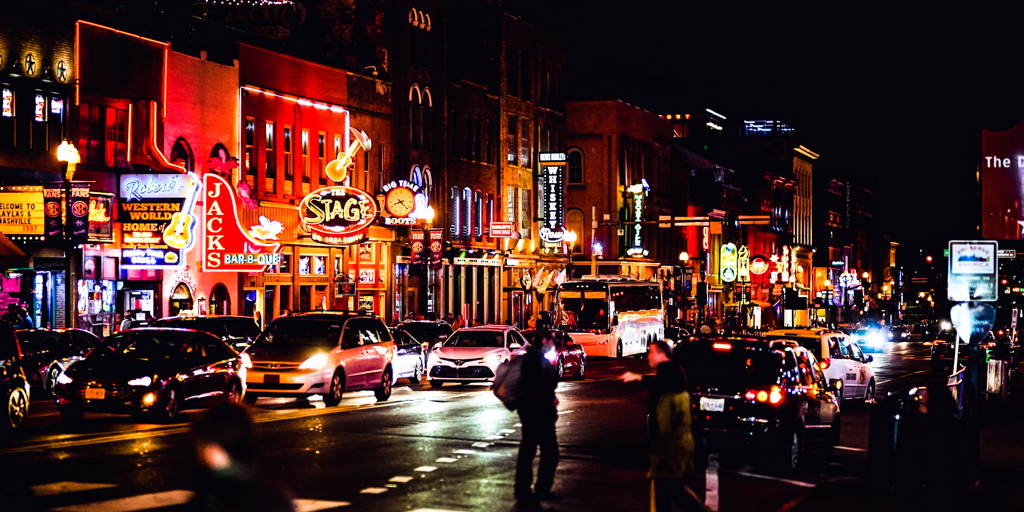 We totally get it! You want the best eyelash extensions in Nashville. Why wouldn't you? And guess what babe? We got you! Check out these top rated lash salons. You're one step closer to those camera-ready lashes! Instagram model, say what!
Lash Out Nashville
If you're looking to get the best eyelash extensions in Nashville Lash Out is your place. These girls have talent! Whether you're looking for something more natural or something more dramatic, they will take care of your pretty little eyes. You won't be disappointed with these lash artists. Hurry up and book though, they fill up fast!
"Brand new to Nashville from Chicago and needed a new lash spot! I obviously googled and read Yelp reviews and so glad I chose Lash Out! Brittany was phenomenal and so friendly and also has become my personal concierge when it comes to the best spots in Nashville for beauty! I've received so many compliments on my lashes and highly recommend!!!" Ashley
---
LASH
Amy, the owner and the master behind lash is a true perfectionist. You can see her perfection shine through in her lash studio from the quality of work to the details of the decor. Can't get in with this lash fairy? Don't worry, the rest of her team is fantastic too. Do you think Amy would just let anyone work under her name?! No way! Only the best here!
"I've been going to Lash for two years and showed up with virtually no lashes after cancer. Amy has worked with me to have beautiful lashes and her application of lashes is not only fast but impeccable. I've never had any issues, only compliments. Recently, I used another one of the folks there (Caitlyn), and she was magnificent too! Every time I leave I feel like a million bucks. I've had lashes done other places before Lash, but not anywhere since!" Caroline
---
Spa Haus Nashville
Okay, we love this place because you not only can get pretty lashes, but you can also get spa services. We recommend getting that facial and massage before getting the best eyelash extensions in Nashville! Give Spa Haus Nashville a call to book your day of pampering.
"I recently got eyelash extensions and I am so happy with the results. Chelsey did a wonderful job providing professional recommendations without the feeling of being "up-sold"-which is a common occurrence. Aside from the wonderful results, she was so kind, knowledgeable, easy to talk to, and so accommodating. The atmosphere is so relaxing and spotless-so much so, that I fell asleep, which I thought impossible to do during eyelash extension session. I definitely recommend!" Amina
---
LASH Envy
You have to try out Lash envy if you're looking for the best eyelash extensions in Nashville. There is a reason everyone is talking about Shala. This pretty lady has some lash talent!
"I visited Lash Envy last night on a referral from a girlfriend of mine who has been wearing extensions for a few months now. After seeing her beautiful full lashes in person, I had to have them too! Shala is very sweet & made me feel right at home. The appointment went by quick as we had a great conversation the entire time. I was expecting there to be some discomfort during the application process but I literally couldn't feel anything while she applied them!
The end result was great, they are long & full but at the same time, they are very natural & could fool anyone to believe they're real! I woke up today & swiped on a little bronzer and gloss & was out the door, it felt so amazing to not have to fuss with mascara!!! I also had her shape my brows as well & she did a wonderful job. So, I would highly recommend Shala to anyone who's interested in these services!!!" Jasmin
---
Flirt and Flutter
Lashes that flirt, yes please! Flirt and Flutter is the place to get the best eyelash extensions in Nashville. Don't believe us? Book an appointment and you will see for yourself. You can thank us later!
"I am so happy to find this amazing, professional, sweet, GREAT at her craft lasher!!!! The vibe when you walk through the door is tranquil, clean and happy. I found her on YELP so, reviews really do make a difference. I got my lashes down in LA 2 weeks ago, loved them, but had a lot fall out and the shape was nice but not really me. Aubreeanna customizes your lashes to the shape of your eyes. I could not be happier with my lashes. They are full and light. Thank you so much beautiful Aubreeanna I will see you in 2 weeks for my fill!" Rochelle
---
CatLashed
It's a big sign if you have to book a few weeks ahead for a lash appointment that the lash place is the bomb. I know waiting sucks, but waiting for the best eyelash extensions in Nashville is worth it. You want the best right?!
"Cat is seriously amazing. I've lived in LA and New York and worked with some amazing lash artists, but Cat is my absolute favorite of all time. I have been going to her for almost two years and I get compliments constantly on my lashes. Her eye for detail is *impeccable*, and bonus, she is simply a wonderful person and a joy to see on a regular basis. She books up fast so I make sure to schedule my follow-ups at least 10-14 days ahead of time." Rebecca
---
@LASH
If your dream is to have the best eyelash extensions in Nashville you have to go to @Lash. Dreams can come true babe.
"Nikita is awesome. I usually have anxiety when getting my lashes done but at her shop, I was completely relaxed - she has good music and a nice warm bed and she is good company if you're in for a conversation. The best part of all my lashes look amazing and since I got them done a few people have commented on how they look like they are mine and how beautiful they are. I highly recommend her to anyone!" Jennifer
---
Zoe's Lash Bar & Spa
Zoe is your answer to having the best eyelash extensions in Nashville. If you want people to stop what they're doing to compliment your lashes, this girl will make that happen. We all love compliments right?
"I have been seeing Zoe to get my lashes done for the past several months and she does a fantastic job! I frequently get compliments on my lashes - they look so natural that people frequently think they are my own! Zoe is friendly and professional - I live in East Nashville, but she is worth the drive." Becky
---
Treasa's Skin Wax and Lash
"Love my lashes. I was recommended to Treasa by two different people and she did not disappoint. She made me feel comfortable enough to take naps during my eyelash fills. She has genuine conversations and works with what you want. Her specials are a great start but after you're first eyelash set, you'll keep coming back. I've had lashes done by two different artists before and Treasa's work is the best I've seen. It's natural, lightweight, and holds." Val
---
Southern Lash Lounge
"My experience with Ashley at the Southern Lash Lounge was wonderful! I contacted Ashley after a horrible experience with another eyelash extension salon. The salon I went to very clearly did not know what they were doing and completely ruined my eyelashes - where I did not have hardly any eyelashes left. I reached out to Ashley for help and she was so sweet and helpful. Although I had a better feeling after talking to Ashley, I was still nervous about getting more lashes put on.
Ashley was so sweet and answered any questions I had and talked me through the process - and how it was different from what I had experienced before. Ashley's process of putting the eyelashes on was so relaxing and comfortable - I even fell asleep! I am so happy that I found the Southern Lash Lounge because I am so thrilled with the finished product! I have eyelashes again and they are long, beautiful, and look so natural!" Amy
Become a lash artist today! Take The Lash Professional's Online Classic Lash Training today!