5 Ways to Attract Lash Extension Clientele
June 19, 2017 by The Lash Professional.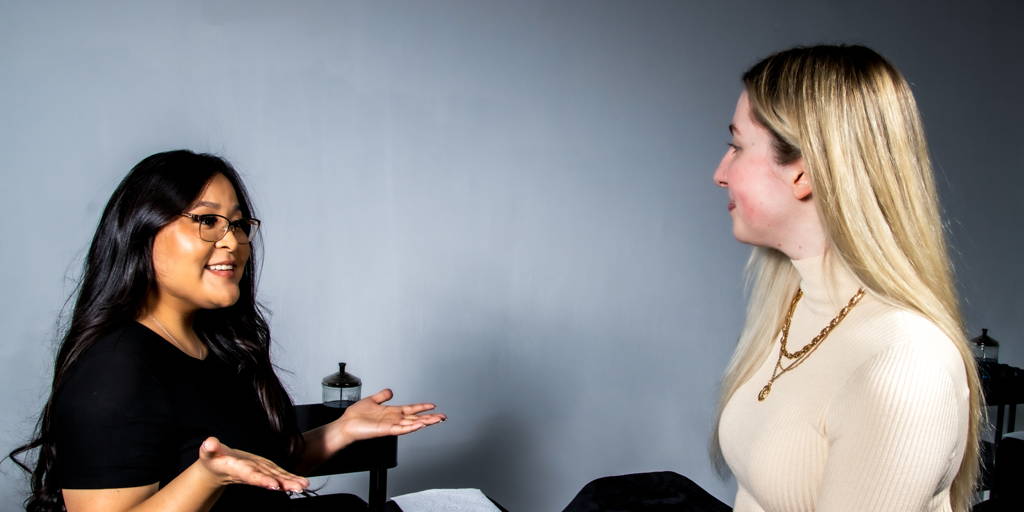 The most important part of growing a successful lash business, is building and maintaining a loyal clientele.
Eyelash extensions is a service that need to be maintained regularly, in order to have a successful lash business, it is very important to do what you can to keep your clients happy and loyal. Happy clients are also a great source of advertising, because if they love your work (and you) they will tell everyone they know, sending more clients your way, which is the best type of advertising, because its FREE!
Here are a couple of tips for creating a great customer experience for your lash business:
1. Create a comforting and welcoming environment.
The client's experience begins the second that they walk through the door. Therefore, make their first impression a good one! (Greet them with a friendly face and tone. Have an aesthetically pleasing environment. Play calming and soothing music.)
Make sure that your work station is clean and organized, that your lash bed is comfortable and cozy, and that the temperature of the room is set appropriately. (We suggest having additional blankets on hand during the colder months, so clients can get cozy, relax and even doze off if desired.
2. Try to read your client's energy and adapt accordingly.

While it's crucial to be super friendly and professional with every client, it's also important to read your client's energy and to pick up cues to the experience they are looking for.
Are they super chatty and want to get to know you, or talk about their day?
Either way, remember to be both professional and kind. You want your client to feel comfortable, safe and taken care of.
3. Keep your clients well-informed.
If this is your client's first experience with extensions, explain the natural lash shedding cycle, aftercare and upkeep. This is not only so they know how to best care for their lashes after their appointment, but also so they have reasonable expectations for the retention of their extensions. (We recommend giving a handout to first time clients with instructions for aftercare, as something they can reference later if they have questions.)
Send your clients home with their own spoolie brush (or mascara wand) for combing through their lashes to keep them laying straight, fanned out, and looking their best.
4. Get to know your client.
Inquire as to why they are getting extensions. Are they getting married? Maybe going on a vacation? Or are they simply getting lashes to make their morning routine easier?
This also gives you an opportunity to give them more specific tips for aftercare and retention. (Examples: How to keep your lashes looking best when on vacation, or when getting professional wedding makeup done.)
If you do end up chatting with your client throughout their appointment, try to remember a few key details about them & something you may have talked about.
If needed, make a few notes in their file, so you have something to refer back to. This not only shows that you were paying attention, but also that you care to get to know them.
Be professional, but friendly. You want your clients to look forward to their appointments with you, not only because if the great work that you do, but also because they enjoy their time spent with you.
5. Go the extra mile.
Did your client have an abnormal amount of fall out, or possibly go through a shedding cycle? Did they just have their wedding, or come back from vacation, with their lashes slightly more out-of-sorts than usual? If so, spend a little extra "courtesy lashing time" on them.
Spending even just an extra 15-30min, free of charge, to get their lashes back to full and fabulous, shows not only that you take pride in what you do, but also that you care about them looking and feeling their absolute best.
**Yes, we agree that your time is valuable, and if the same client is coming in with mass-shedding issues every time, you may need to spend some time talking with them about possible causes for the extra fall out, or you can start booking out longer appointments for them, or even have them come in to see you more often. But, if its a rare occasion, and you do have the time, hook them up! They will be forever grateful!
Being a little flexible on your working hours is another way that you can go the extra mile for your client. On occasion, being willing to stay late or come in early for a client that needs a last minute appointment, or to get in before a trip or special event, shows that you care.
Clients will become loyal fans of yours, not only because you do good work, but also because they feel well taken care of, and that you have their best interest in mind. Nothing is more valuable for your lash business than client references. If your client has a good experience, they will share it with the people closest to them. If they have a great experience, they will shout it out over the rooftops for everyone to hear. Give your client a reason to rave about you, and watch your clientele grow!!
HAPPY LASHING!!
XOXO, JULIE @ THE LASH PROFESSIONAL