The Top Selling Lash Retail
October 16, 2017 by The Lash Professional.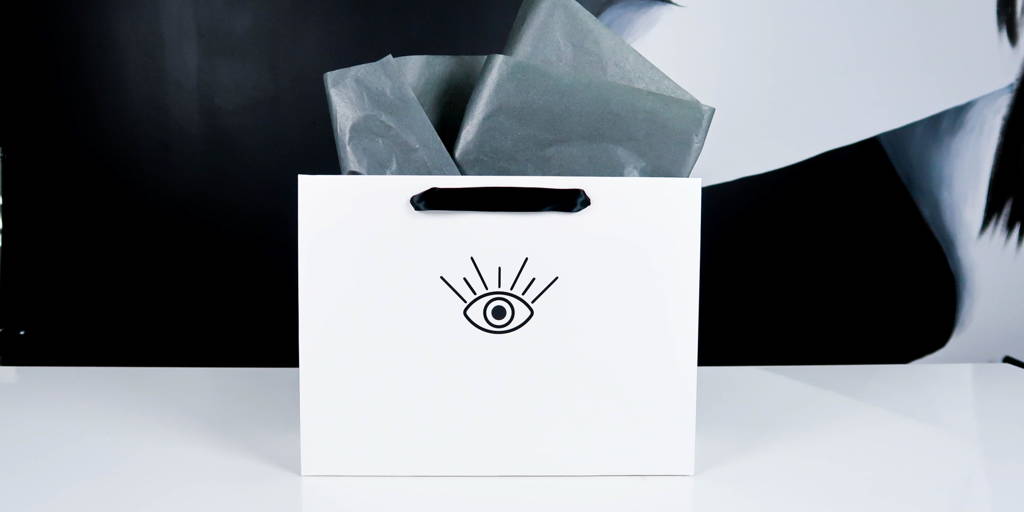 Here at The Lash Professional, we believe that lash retail products should only be sold when they truly benefit the client. This is why we only carry only a few select items that we firmly believe make all the difference to you and your lash clients. The following are our Top 5 retail products, and the reasons why we love them so much.
1) LASH RETAIL: LASH STRONG – A LASH GROWTH SERUM
The Lash Professional is excited to share with you and your clients an effective product to make natural lashes strong and healthy! Lash Strong is one of the bestselling retail products in The Lash Professional salons. This serum contains specially formulated vitamin and protein rich ingredients that work together to condition, strengthen, and nourish natural lashes. These ingredients also work together to extend the telogen phase of growth, keeping lashes stronger, for longer. Our formula can even be used on eyebrows to increase fullness and length too!
Many growth serums on the market contain harsh chemicals and ingredients. Over time can have some permanent side effects. Lash strong is a gentle formula that works, with no harsh side effects. Compatible with lash extensions and natural lashes alike, this serum is ideal for clients who have experienced premature lash loss due to an improper application of lash extensions.
Our easy to use Lash Strong should be applied along the lash line 2-3 times daily for 4-6 weeks for best results. Once the desired results are achieved, Lash Strong can be used once daily or every other day to maintain results. Contact lenses should be removed prior to application.
2) LASH RETAIL: LASH CLEANSER
Clients should clean their extensions to avoid bacteria and debris build up. The Lash Professionals foaming lash soap will eliminate dirt and oil without having to scrub at your lash line. If the client uses eye makeup, it is best to use an oil free makeup remover prior to cleansing the lashes for best results. To use lash soap, splash water on the eyes while eyes are closed. Shake the bottle well, and dispense 2 pumps onto your fingertips. While eyes are closed, gently pat the cleaner onto lash extensions. You may gently rub in a downward stroking motion using one finger, or with a lash soap brush for best results. After lashes are clean, rinse with water and pat dry with a lint free towel or allow them to air dry. Brush your lashes after washing daily to stimulate healthy growing and shedding.
3) LASH RETAIL: LASH CLEANSER BRUSH
Exclusively designed for use with our lash soap. The lint- free hairs of this brush help to get deep in between layers of the natural lashes. This brush will clean the bases of extensions from every angle. Unlike cotton products or towels, our ultra- soft lash brush won't catch on extensions, saving your clients from painful premature lash loss. Plus, it feels amazing! Help your clients' extensions hold stronger and last longer.
4) LASH RETAIL: MASCARA
The Lash Professional's specially formulated mascara is oil-free and water soluble. This mascara creates high-impact definition, volume, and separation. No clumps, flakes or smudges. lash retailThis mascara is enriched with vitamin B, and will condition and strengthen natural lashes without disrupting lash extensions. Because of the water-soluble nature of this mascara, it is easily removed with lash soap, or even just water! Our mascara is gentle on even the most sensitive eyes, and is contact lens safe.
5) LASH RETAIL: REUSABLE LASH WAND
Every client can take home the magic of your disposable lash wands- and reuse them forever! Our retractable lash wands consist of a wood body, with a tough aluminum cover to keep the brush head squeaky clean. Our lash wands are a safe and sanitary way to keep lashes perfectly in place. These portable, pocket sized, stylish wands are great for clients who are constantly on the go!
We are excited to share these retail products with you. We are confident that once you and your clients give them a try, you'll fall in love too!
XOXO HAPPY LASHING!