Online Beauty School Courses to Make Over Your Career
May 17, 2019 by The Lash Professional.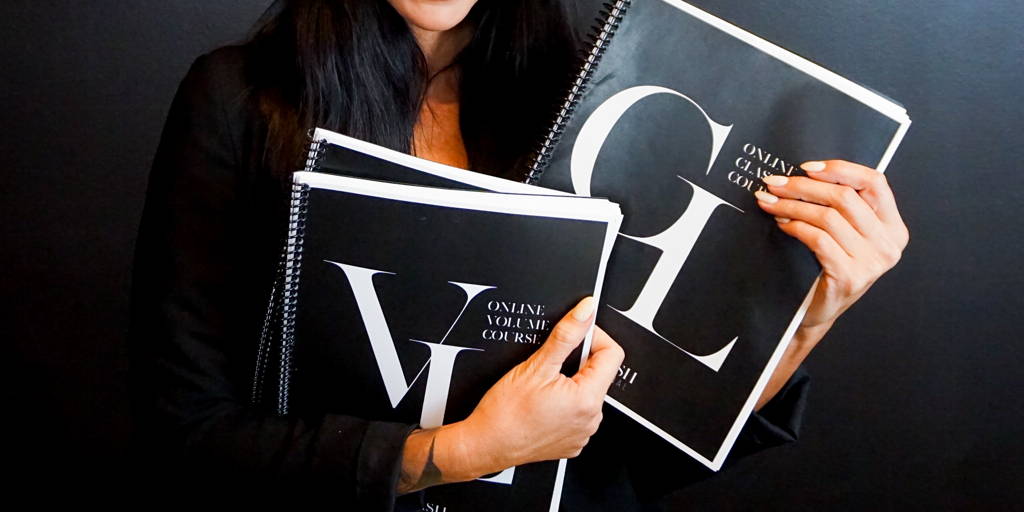 It's time to give your career a facelift!
The beauty industry is at an all-time high with makeup products, skin creams, and beauty treatments. With the industry bringing in more than $500 billion a year, now is the perfect time to learn a new skill to increase your earning potential and do something that you love!
So, whether you are a licensed esthetician that wants to broaden their horizons, or are starting anew in the industry, we have a few online beauty school courses to make over your career and increase your earning potential.
Back to School! Make Over Your Career With a Online Beauty School
Eyelash Extension Artist

Recently, eyelash extensions have made a comeback in a big way! These naturally beautiful extensions are perfect for on-the-go lash lovers, and in high demand in rural and urban areas across the country. Capitalize on this demand by earning your eyelash extension certification and joining the leagues of artists who are single-handedly empowering women to be their most confident selves with eyelash extensions!
Salary: On average, eyelash extension artists earn about $47,320 a year according to ZipRecruiter.
Enroll: Train with the experts of The Lash Professional. This premier Scottsdale training facility and eyelash extension salon offer in-person eyelash extension training workshops. In addition, the studio offers online eyelash extension training courses for classic and volume lashes.
Nail Technician
When it comes to beauty basics one of the first treatments that women think of is nail art! Nail art is an age-old treatment for women looking to clean up their look or add a bit of flair. In addition, nail art doesn't end with a cute french tip or glittery coat of pink. Today, there are specializations and competitions for nail artists around the world!
Salary: The average annual salary for a nail technician is $31,354 according to ZipRecruiter.
Enroll: With nearly 20 years of experience, The Academy of Nail Design (TAOND) is a premier online nail tech training program that offers multiple certification packages. Sign up for the basics, learn to create specific nail art, or explore the many certifications made available to online students.
Massage Therapist
You're going to want to roll up your sleeves for this one! Massage therapy is found in salons, health clubs, and studios. In addition, there's a wide variety of massages that you can learn to perform to keep your career interesting! In the end, you'll be able to give the gift of relaxation and peace with just a touch.
Salary: A massage therapist is expected to make on average about $53,553 per year according to ZipRecruiter.
Enroll: The American Massage Therapy Association is a nationally-recognized source of information for massage therapist looking to establish themselves within the profession. The organization offers online massage therapy CE courses on massage for specific conditions, sports massage, ethics, research, self-care, and business.
Hair Dresser
For many, their hair is their crown of glory! With a variety of hair types and colors, there's never a dull day. In addition, you'll have the artistic freedom to primp and today's society one head at a time.
Salary: According to ZipRecruiter, the national average salary of a hairdresser is nearly $50,000.
Enroll: There are several hair schools available for diverse hair types. With this in mind, take the time to consider the type of hair and hair treatments that you would like to work with. Have a passion for the kinky-haired community? There's a school for it. Would you rather specialize in cutting men's hair? There's a school for that too!
Makeup Artist
Express your creativity through makeup artistry! Makeup is an innovative way to enhance one's natural beauty, transform a person's identity, or to create a new being. If this sounds appealing to you, pick up your makeup brushes and start practicing because you're going to makeup school!
Salary: Makeup artist makes on average $47,873 annually, according to ZipRecruiter.
Enroll: Just like hair styling, makeup is diverse art that can take many forms. Are you inspired by the makeup looks in your favorite science fiction movie? Special effects makeup school might be right for you. Can't get over the romantic looks you see on wedding blogs? A wedding makeup certification sounds like the right fit!
The beauty industry is a booming industry with plenty of opportunities to make your mark! In addition, because of the high demand for beauty services, it's not likely that the industry will falter anytime in the near future. Get back to school and capitalize on this market while doing something that you love!