Things to Know Before Starting an Eyelash Extensions Business
February 18, 2021 by The Lash Professional.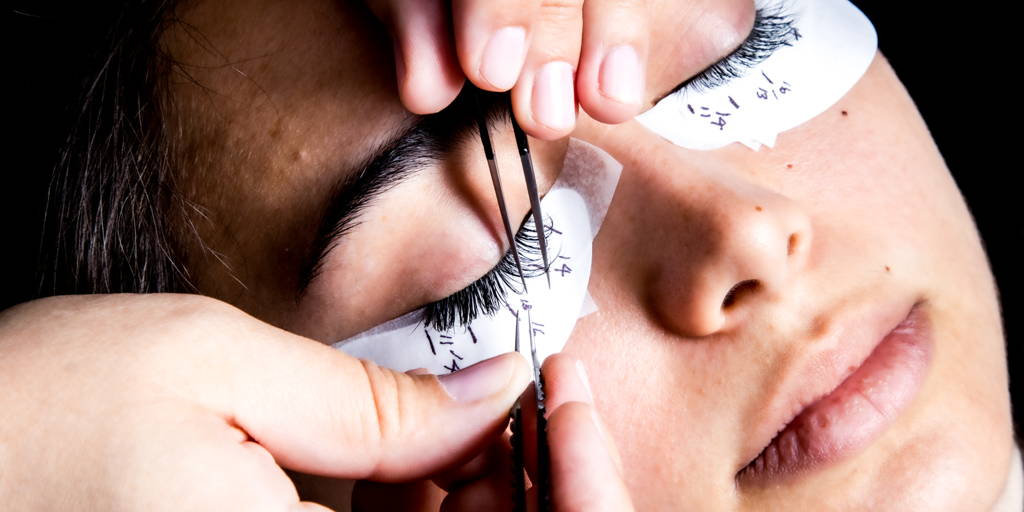 Hey, lash babes!
Today, we are going to talk all about how to start a business doing eyelash extensions. We will take you through the steps you will need to complete before starting your lash business. If you've always wanted to be your own boss and wow clients with your lash designs, you're in the right place!
If you are just starting to plan your eyelash extensions business, congratulations! This is going to be an exciting and rewarding venture. The Lash Professional is here to help you along the way. Read on to learn more about starting an eyelash extensions business.
How To Start an Eyelash Extensions Business
There are lots of moving pieces that work together to start an eyelash extensions business. But, don't worry! You've got this, babe. Let's take a look at what steps you need to take to start your business.

Take a Training Course and Get Certified
The first thing you will need to do is take a lash training course and get certified. Luckily, we offer the best eyelash extension training courses for up-and-coming lash artists.
First, you will learn all about the pre-application steps such as health and safety measures and the natural lash growth cycle. Then, our lash professionals will teach you about extension curl types, application techniques, and styling for different eye shapes. Lastly, you will learn how to safely remove extensions and how to price your eyelash extension services.
After you complete a lash extension course, you will get a certificate you can proudly hang in your lash studio. Next, prepare for launching your business by taking The Lash Professional's Lash Business course.
This course specifically is great for those looking to start their own lash business.
Build Your Lash Stash
When you take one of The Lash Professional training courses, you will receive an eyelash extension starter kit with everything you need to do lash extensions. This kit includes extensions, tweezers, lash adhesive, gel remover, and more. We even offer large eyelash extension starter kits with extra supplies.
Start practicing with these supplies until you feel confident; then, you can expand your lash stash and purchase more products. Check out The Lash Professional shop for all things lashes!
Research and Practice
The next step in how to start an eyelash extensions business is to watch tutorials, read articles, and practice. Practice is key! The more you practice, the better your lash looks will turn out. Find friends or family members who would love an elevated lash look and use them as models. Remember to take pictures of your work to share on social media for your business.
You also can read blogs and watch video tutorials to fine-tune your skills. Thankfully, we've done the heavy lifting for you and created an eyelash extensions resources guide. After finishing this article, head over to see all the amazing tutorials, YouTube channels, and blogs we recommend.
Set Up Your Lash Business
The Lash Professional Eyelash Extensions Business course will go through all of these things, but it's important to choose a legal business structure that works for you. Determine the location of your business, price your services, create a monthly budget, figure out your taxes, etc., before launching your lash extensions business.
You will also want to choose a lash booking system for clients to book appointments through.
Market Your Business
So, you've launched your fabulous eyelash extensions business, and you've worked with your first few clients. How do you spread the word about your business and gain more clients? Through lash extension marketing, that's how!
Use social media to promote your services, tell everyone you know, and maybe even create a client referral program. This will boost your new lash business to the next level. Choose at least one social media platform to be active on for your business. The more you get your name out there, the more clients you will create gorgeous natural lash looks for!
Woo hoo! You've successfully started a lash extension business. You are well on your way and have turned your side hustle into a full-blown business. Keep marketing your business even after you have a steady stream of customers and enjoy the fun of being your own boss.
Keep Slaying the Game
Now you know how to start an eyelash extensions business. So go out and get started, boss babes!
We are so excited that you are on your way to becoming a professional lash artist. We know you are going to wow your clients and have them coming back for more. We hope this guide to how to start a business doing eyelash extensions was helpful in your lash artist journey.
The Lash Professional has the highest-quality eyelash extension supplies, training courses, and educational resources available. Be sure to check out our other blogs. We're sure you will learn something new!