B Curl vs J Curl Lashes: What's the Difference?
February 18, 2021 by The Lash Professional.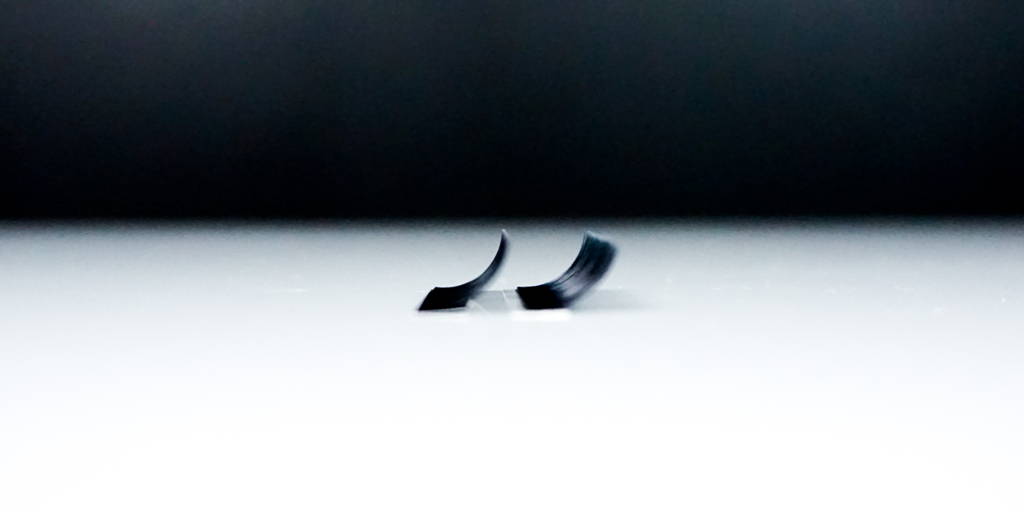 Length, curl, diameter, and so much more make a huge difference when it comes to determining what eyelash looks best on your client.
How do you determine which looks the best on your client? Today, we're going to find out!
In this article, we're taking a look at B Curl vs J Curl lashes to determine which will complement your client's eye shape and give them the lashes of their dreams.
B vs J Curl: What's the difference?
There are so many reasons why we love the B Curl lash! First and foremost, it is a beautiful option for clients that want natural-looking lashes with a bit more oomph! We have clients that want full glam and those who want barely-there natural extensions. Then, we have clients who fall smack in the middle (our B Curl lash lovers).

B Curl is a lash extension with the appearance of a naturally curled lash. The base of this extension is considerably straight like a J Curl; however, has a natural lift at the tip of the lash. The curl is pronounced just enough to set it apart from the J Curl. For this reason, it is the second most natural lash curl available on the market!
Quick and Dirty: Add considerable length and volume with the B Curl lash!
We know—B Curl lashes are amazing! Lash with only the best B Curl eyelash extensions with lashes from The Lash Shop.
We've got 99 problems and a J Curl eyelash extension isn't one of them! The J Curl is the perfect wispy lash for clients that want natural-looking length and volume.

True to its name, the J Curl has a strikingly straight base with just a touch of curl at the tip. Because of the lack of curl, this lash will appear longer than a curlier lash. In addition, be wary of applying this lash to clients with downward-facing eyes. The lack of curl can create the appearance of closed, sleepy morning eyes.
Quick and Dirty: Achieve naturally wispy looking eyelashes with a straight-base J Curl extension!
You heard it here first—J Curl lashes are a must-have. Stock your professional lash kit with J Curl lashes from The Lash Shop.
Lash babes, that was our quick and dirty on B Curl vs J Curl eyelash extensions! Nevertheless, there is so much more that you need before lashing clients.

The Lash Professional created hands-on lash training programs for ladies just like you with a fiery passion and big dreams. At the hands-on training, you will meet like-minded women, learn from industry experts, and apply lashes to a real-life model.
And, for our hustlers?
Don't worry, lash babes! We know that the hustle is real and it can be hard to find the time to devote to in-person training. We've got you covered with our online lash training!
The online lash training program covers the material as in-person training. However, you access the program materials online from anywhere you want. Have a few extra minutes on your lunch break? Squeeze in a lesson. Commuting to work on the bus? Review training materials. It's that convenient!
What are you waiting for? Join The Lash Professionals for their next training to start your new career in the beauty industry!