September 10, 2019 by The Lash Professional.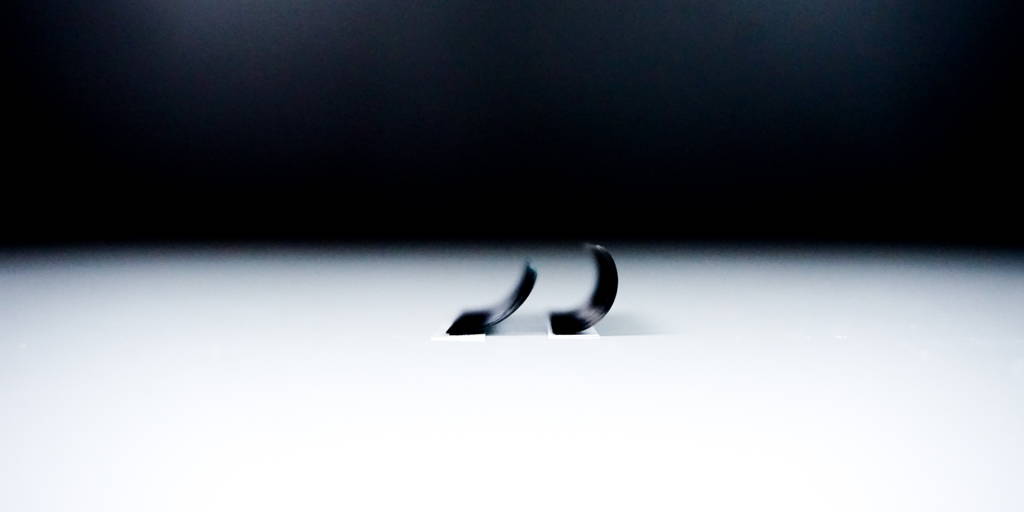 We each show the world how we get down with our own unique touch.
Ours just happens to be with lashes!
There is a multitude of lash combinations to create daring looks for spunky clients!
Colored lashes! D curl lashes! And, more!
Well, lash babes, we're checking out B curls and CC curls and diving deep into how you can use these lashes to enhance your signature look!
Know Your Curl: B vs CC Curl
Get up and go with the effortlessly natural B curl eyelash extension!

A B curl lash extension gives the appearance of naturally curled lashes.
These soft lashes have a straighter base that gently lifts into a flattering curl, which mimics the appearance of natural eyelashes.
With these facts in mind, the B curl is the second most natural lash on the market! Second only to the J curl—another natural lash extension.
B curl lashes are for clients who appreciate a natural lash line but want a bit of drama to stand apart. Our B Curl Volume Lashes are a fan favorite thanks to the naturally stunning look they create. Or shop the B Curl Classic Lashes for a subtle yet equally gorgeous look.
Quick and Dirty: For a client who wants that soft and effortless look, the B curl can give them the volume and lash length they crave!
Pump up the volume with CC curl eyelash extension!

The CC curl eyelash extension is an extension with a short, straight base that quickly curls outward—just like the C curl but with a bit of a more prominent curve!
Similar to the C curl, the CC curl is diverse eyelash extension that works well for most eye shapes. The drastic curl creates an open-eyed look that your clients will adore.
Create the perfect set of volume lashes with CC curls lash extensions for gutsy clients with spunk and attitude!
Quick and Dirty: For clients who want drama that pops, then a CC curl is the lash of their dreams.
Make Your Lashing Game Even Better
Lash babes, that was our rundown on the difference between B vs CC curl lash extensions. This isn't the end of your lash learning journey, though! With all those types of lash extensions out there, there's plenty for you to learn.

Give your client the best while showing off your lash boss talent! Take The Lash Professional's hands-on lash training program where you'll learn how to lash with our team of boss babes in style!
We get that the hustle is real, which is why we also offer online training for the boss girl on the go!
What are you waiting for? Make sure you join The Lash Professionals for their next training. Get that headstart into your beautiful lashing future!