Best Eyelash Glue: What Will Last For Weeks in 2020
February 20, 2020 by The Lash Professional.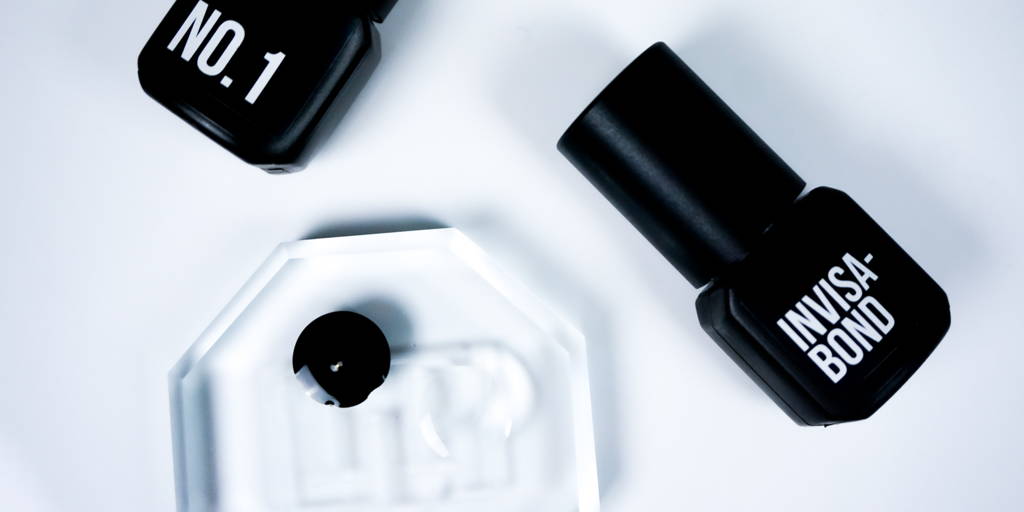 Babes, we're jumping straight into this topic because there's a lot to cover.
First, let's get something straight; your creative application doesn't matter if you're using subpar lashing tools.
Tweezers, lashes, glue—they should all be top quality.
We're sure you've seen the pictures—because we've seen them too—of less than happy lash clients with droopy lashes, allergic reactions, and painfully red eyes due to low-quality glue.
Not only is this bad for business, but it's horrible client care.
That being said, we're here to educate you on eyelash extension adhesive, and where to find the best eyelash glue for lasting style and comfort.
No lash extensions, or lash bosses, left behind—keep reading!
Best Eyelash Glue: What to Look For & When to Use It
There are a few different things that you should watch out for when purchasing eyelash glue:

Suggested application use
With that said, we've done the hard work for you. The following lash glues are lash professional approved and perfect for your lashing clients.
When it comes to types of eyelash adhesives, the most common one you'll find is black eyelash glue.

Most of the aspiring lash ladies who walk in your door have dark eyelashes. So, the best eyelash glue to use with them is one that blends in with their natural lashes.
Black eyelash glue is an excellent choice for clients with dark lashes who want bold looks that blend in with their natural lashes.
At The Lash Professional, we have several choices for you to check out when looking for the best black eyelash adhesive:
The N1 Eyelash Adhesive dries quickly, which is perfect for giving a client a stunning look in record time. Plus, the N1 Eyelash Adhesive keeps lashes on for 8 weeks for long-lasting lash looks.
The N3 Eyelash Adhesive is a black eyelash glue that has a slightly longer drying time of 3 seconds. This is a good choice for lash artists who are just starting. With slower drying time, you can make easy corrections to lashes if they don't bond correctly.
While clear eyelash glue is less commonly used, it can still be a great ace up your sleeve when making good looking lashes for every client.

So, if black eyelash glue is perfect is clients with dark lashes, then when is clear eyelash glue the best choice?
Clear eyelash glue is your go-to adhesive for clients with light-colored lashes. Additionally, a client with brown eyelashes may need clear glue to help lashes blend.
Here at The Lash Professional, we offer Invisa-bond Clear Eyelash Adhesive, which is perfect for clients with sensitive or lighter colored lashes!
The Invisa-bond Clear Eyelash Adhesive has a quick 1 second drying time and promises up to 8 weeks of lash retention.
Eyelash Adhesive for Sensitive Eyes
We all know that one client who has a hard time finding good lash looks that don't bother their sensitive eyes or skin. No one should have to take the walk of shame out of the lash studio because of sensitive eyes!

At The Lash Professional, all of our lash adhesives are made with care, but we do offer a special adhesive just for sensitive eyes!
The N5 Sensitive Eyelash Adhesive has a 5 second drying time, which gives amateur technicians time to make any last-minute lash adjustments.
Additionally, the N5 Sensitive Eyelash Adhesive provides up to 4 weeks hold time! This glue is perfect for clients with sensitive eyes giving eyelash extensions a first try.
A final piece of advice? Even for experienced lash technicians, you must check with the client before applying eyelash extensions. We don't know many techs, if any, who can guess the client's eye health and sensitivities.
Now, get out there and lash like you mean it!