Best Lash Extension Glue for Sensitive Eyes
July 27, 2021 by The Lash Professional.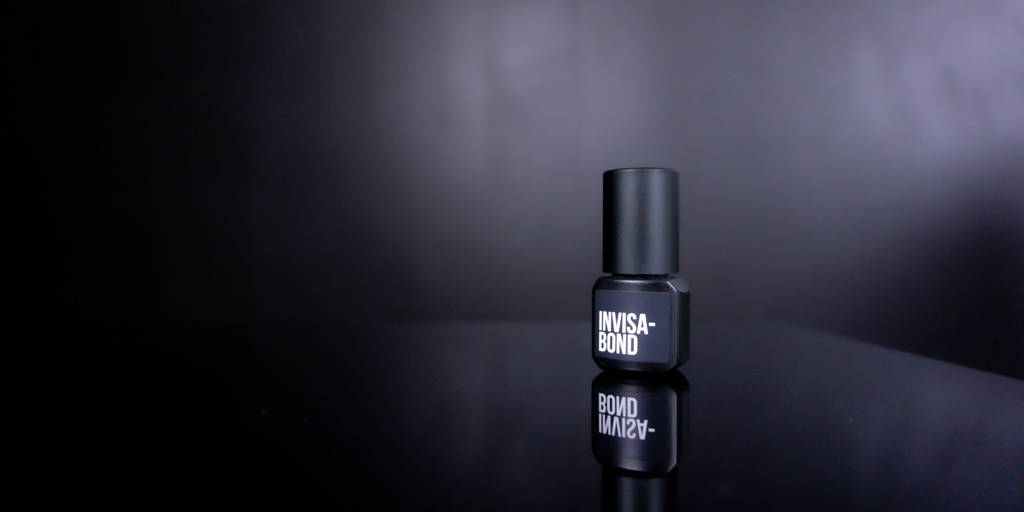 Shopping for new lash extension products can be tricky. And specialty products, such as the best lash extension glue for sensitive eyes, can be the absolute trickiest. However, knowing more about the products and glue you are searching for can help steer you in the right direction. Use this checklist as a guideline to narrow down your search and determine the best lash extension glue for sensitive eyes!
I recently wrote a blog post about client allergic reactions. Start your research by reading it — How to Treat an Allergy to Eyelash Extension Glue!
After reading that post, follow this simple checklist to narrow down your search for the best lash extension glue for sensitive eyes!
What to Look for In Lash Glue for Sensitive Eyes
You want to make sure you have lash extension glue for sensitive eyes because sensitive eyes are common among lash clients. But what should you be looking for when deciding which sensitive eyelash extension glue to buy? We've got you covered. There are several factors to look out for when choosing sensitive eyelash glue that we will go over.
Allergies can play a big role in the type of lash glue that can be used on certain clients. Figuring out which ingredients tend to cause reactions doesn't have to be difficult, though! Let's go over a couple of the most common ingredients that cause reactions.

Cyanoacrylate
Most people who have a sensitivity to adhesives are sensitive to the ingredient "cyanoacrylate."
Cyanoacrylate
is the ingredient in quick bonding glues or "super glues" that speeds up drying time. This ingredient is an irritant, so many people have negative reactions when adhesives high in cyanoacrylate are used.
Carbon Black
There is a possibility, though it is not as common, that you may have a client who is sensitive to the Carbon Black ingredient. The carbon black pigment that gives the lash glue its black coloring can be an allergen for some. A solution to this would be using clear adhesivefor clients who are allergic to Carbon Black.
Ensure you find a product that works best for the client by doing a small test prior to using the new sensitive adhesive for a full service. Apply three to four extensions on each eye (using a similar length and diameter to their natural lash). Allow the sensitive adhesive to stay on for 48 hours before determining whether it is the right product for your client and salon!
For clients who react to ingredients other than these two, record what ingredients in the adhesive are problematic for future reference.
Go into your search with a budget; it can be easy to get a little out of control with online shopping. A predetermined price point will help you avoid overspending and will make re-purchasing this product a possibility for the future. Price is an essential factor to consider because you want to find a great sensitive eyelash extension glue that is high quality and cost-effective. You may go through bottles quickly, depending on your clientele, so finding an affordable product is a must.
So, what is a good price for adhesive? A quick research can tell you the answer! Lash extension glue for sensitive eyes can range anywhere between $20 to $90 per 5ML bottle. Sensitive adhesives are generally slightly more expensive or the same price as regular adhesives.
Make sure the price is appropriate for the size of the product; some websites disguise the size of their products. For a 5ml bottle of sensitive eyelash glue, we recommend going for something in the middle of the price range. Adhesives in the $35 to $55 range are generally high-quality products from trustworthy brands. However, the most important part is to do your research on the brand you are considering buying from. High prices don't automatically equal high-quality products.
One thing you might not think about is what sized bottle of sensitive eyelash glue to get for your business. It's important for you to consider how many clients you will need to use this special adhesive on when buying a bottle. Unfortunately, sensitive eyelash glue's shelf life is shorter than regular adhesives.

Strong eyelash glue typically lasts for six months unopened. However, sensitive eyelash adhesive has a shelf life of three months unopened. So, depending on your clientele, it's best not to go crazy buying too many bottles of this specialty glue. To prevent wasting product, only keep what you need on hand.
Reviews are so, so, so important! Yes, they are THAT important. Check the reviews of a product or company before buying. Not all companies will display product reviews specifically, but nearly every product will have reviews somewhere, somehow.

Companies tend to record and display their "good" reviews on their website (duh!), but look deeper than that. Google is a great source for unbiased reviews. Search the brand and product you are looking at and add the word "review" at the end of the search. Or, simply search "best eyelash extension glue for sensitive eyes reviews." Reviews for sensitive eyelash extension glues are bound to come up for you to peruse!
Use customers' honest reviews to see if people liked the product you're considering for your business. If you see lots of negative reviews about reactions still happening from the product, steer clear. Look for products that have a high percentage of good reviews and include customer photos. Finding a company that has great reviews, as well as loyal customers, will ensure you are choosing the right product for your business and your clients! It may take a little bit to find the right product, but it's worth the time spent.
The Lash Professional's Sensitive Adhesive
Okay, now that I have walked you through a shopping checklist to find the best lash extension glue for sensitive eyes, I'm going to tell you why I think The Lash Professionals Sensitive Adhesive is THE BEST.
Let's talk about the first item on your checklist: Ingredients.
The Lash Professional's N5 Sensitive Eyelash Glue contains low amounts of cyanoacrylate. As I mentioned above, this ingredient is the most common cause of an allergic reaction. It is also the ingredient that creates a rapid and quick drying time! By lessening the cyanoacrylate, the glue's drying time merely increases by seconds — yep, that's all! By lowering the concentration of this ingredient significantly, we have found that clients with a sensitivity to it are able to enjoy lash extensions reaction-free!
The next item on your checklist: Price.
This sensitive adhesive is priced the same as their Pro Adhesive. At $37, The Lash Professional's Sensitive Adhesive has a price point that makes it affordable to order again and again! I would know because I have. With such a low price, I am able to keep a few of these 5ml bottles stocked in my salon at all times.
On to the next checklist item: Bottle Size.
The Lash Professional's sensitive adhesive glue comes in conveniently-sized 5ml bottles. These bottles are small enough to ensure you won't waste any product. Buying multiple is the way to go if you have enough clients to get through the bottle before the shelf life expires.
Now for the "so, so, so" important item on the list: Reviews.
The Lash Professional maintains a 5-star Google rating and continues to receive kind words and reviews from tons of lash artists! Though The Lash Professional does display some of our wonderful reviews on our website, we don't have a single negative review on any platform! What more can you ask for?!
I've done some research for you… that's because I am a devoted customer, ambassador, and employee of The Lash Professional. Yes, I have tried other products, and nothing beats the quality of The Lash Professional. I have been able to see, firsthand, how amazing these products are and have had so many success stories using this sensitive adhesive.
I would, however, urge you to do your own research! I've only done part of the job for you. Make sure to follow up with more research to ensure The Lash Professional's Sensitive Adhesive is right for you, your business, and your clients.
Be sure to try out The Lash Professional's other eyelash adhesives to provide the best experience for your clients! For the Lash Professional's other lash extension products like volume lashes and primers, visit the lash shop!
TRY IT, YOU'LL LOVE IT!