Best Tape For Eyelash Extensions [& How to Avoid Common Mistakes]
January 21, 2023 by The Lash Professional.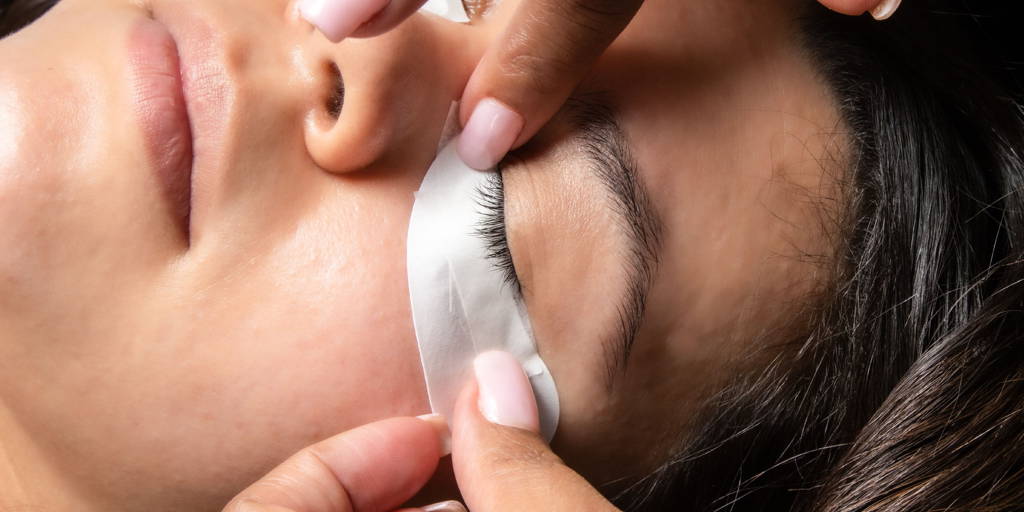 Are you looking for the best tape to use for eyelash extensions? You've come to the right place! We're here to help you make an informed decision on which type of tape is best suited for your needs. Whether it's regular, sensitive, or foam adhesive tape, we will cover all the details so that you can choose confidently. We'll also discuss common mistakes made when purchasing and using this product professionally.
Eyelash tape is an adhesive strip that's used to secure the natural lashes and extensions in place during the application process. The best tape for eyelash extensions should be strong enough to hold the lashes but gentle enough not to damage them.
Achieve unparalleled beauty with The Lash Professional's colorful best lashes and eyelash extension tape. When you purchase our eyelashes, you're investing in the paragon of lash perfection. Crafted with precision, our lashes absolutely blend with your natural eyelashes, offering a stunning, natural look that elevates your confidence.
Our commitment and aim to quality extends to The Lash Professional's lash extension tape. This crucial tool for lash artists provides a secure hold without sacrificing comfort. The specifications of our lash extension tape ensure a smooth application process, delivering flawless results every time.
Quality is paramount in lash care, and The Lash Professional understands the importance of delivering excellence. Whether you're a seasoned professional or an enthusiast, our best lashes and eyelash extension tapemeet the highest industry standards, providing a premium experience. Invest wisely in products that prioritize quality and performance. Shop now to experience the perfect blend of precision, durability, and comfort. Your lashes deserve the best, and with The Lash Professional, you get nothing less. Elevate your lash game today and indulge in the beauty of top-tier lashes and accessories.
Typically, the adhesive is made of either a rubber-based or gel-based material, and it comes in several varieties, which we'll discuss below.
Regular eyelash tape is the most common type of adhesive and can be used on all natural lashes. This tape is best for those who are just starting out with lash extensions, and it's simple to work with.
Sensitive eyelash tape is best for those with sensitive eyes or those who have had allergic reactions to other types of adhesive. It's best for those with a more delicate skin type, as well. For even more sensitive clients, you can also use medical tape during eyelash extension application.

Foam eyelash tape is best for those who want the strongest hold possible. It is best suited for professional use and has a very strong grip.
How To Use Eyelash Tape Properly
The best tape for eyelash extensions should be applied correctly in order to achieve the best results. Here are some tips on how to use your tape correctly:

1. Choose the best tape for your needs. Depending on your skin type, desired hold, and allergy history, you should choose the best tape based on your individual needs.
2. Clean and dry the skin around the eye before applying the tape. This will ensure that the adhesive will stick properly and last the full length of the application.
3. Secure the tape in place with tweezers or a lash applicator. Make sure that it is firmly secured so that it won't move around during the application process.
4. Remove any excess adhesive before applying to the lashes.
This will ensure that there are no clumps or bubbles that will cause the tape to come loose during the application.
Avoid Common Mistakes When Purchasing & Using Tape
When purchasing eyelash tape, it is important to read the instructions and cautions carefully. Many products may have different ingredients, which can cause allergies or other adverse reactions. In addition, many products contain latex, which can cause irritation if you have a latex allergy.
It is also important to make sure that your tape is the correct size. If the tape is too big or too small, it may not be functional. Make sure that the adhesive used is specifically made for eyelash extensions as regular tape can be too harsh and cause damage to your client's skin or lashes.
As you work with the best tape for your eyelash extensions, use a proper technique to secure the tape. This means making sure that you press down on the tape firmly, making sure not to move or tug on the skin. If you are having difficulty, try using tweezers or a lash applicator to help secure the tape in place.
By following these steps, you can ensure that your best eyelash tape will last for the length of the process and that you'll get the best results every time. With the best tape for eyelash extensions, you can create beautiful, long-lasting looks that you'll be proud of.
The Lash Professional Tape is the best tape for eyelash extensions and gives you a strong hold that won't irritate the skin. It is easy to use and is gentle on your natural lashes, ensuring maximum comfort during the application process.
Check out our full range of eyelash tape for professional use here. With our wide range of eyelash products, you can create the best looks for your clients in the safest and most comfortable way possible.
Learn More: How to Practice Eyelash Extensions On Your Own