Lashes: Choosing Diameter, Length, Curl
November 11, 2017 by The Lash Professional.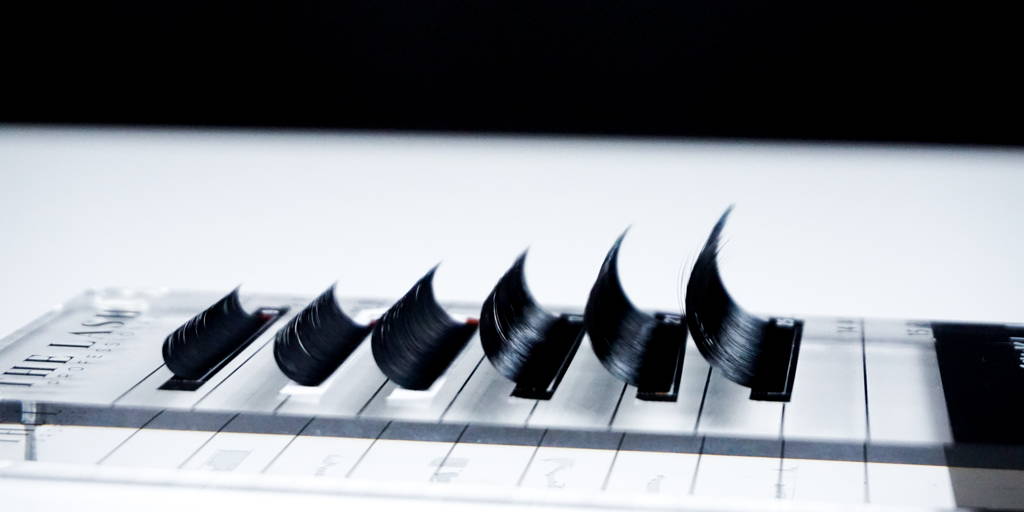 We have all had those clients who tell US what they want on their lashes. It is a rare occasion that what they want is what they should have! But do you know how to choose the correct diameter, length, and curl for each of your clients? Well, let me help by breaking it down for you!
Choosing the right lashes: DIAMETER
First, you will choose an appropriate lash diameter to start with. You can determine the diameter of lash extension to use by the diameter of your clients NATURAL lash! Generally, the goal is to match the natural diameter, but there are few situations where you might go slightly thicker than the natural. Though, matching the diameter to the clients natural lash is a good rule of thumb. Seems easy enough?
Choosing the right lashes: DIAMETER
Next, the length of the lash extension! The goal is, more times than not, to EXTEND those natural lashes. Next, determine the style they are looking for! Do they want something drastic? Do they want something subtle or full? Longer will appear more wispy, and shorter ones that are much closer to the natural lash length will give them a much fuller and darker appearance. But you will need to determine the style your client desires.
Diameter and Length SIDE NOTE: Determine whether or not your clients natural lashes can support the weight of whatever you choose for these two categories. Some clients have great lashes but some have weak ones and anything too long or heavy will literally break their natural lashes. If you come across a client with weak ones, recommend they wait to get lashes and prescribe them a lash serum! The Lash Professional offers "Lash Strong" which is a great selling/retail option for artists to carry but also an incredible product for clients to use; IT WORKS WONDERS!
Choosing the right lashes: CURL
Now it's time to choose the curl of the lash extension. Hopefully, if you are trained in lash extension-ing you have gotten the "low-down" on the different curls. If not, here is a basic breakdown.
J Curl– the least amount of curl and most closely resembles the majority of natural lashes, but not commonly used
B Curl– the basic curl, gives a super natural look and is most commonly used for the inner corner of eyes to prevent hitting the nose. Find amazing B Curl Volume lashes here!
C Curl– the most commonly used curl, gives a noticeable but not drastic curl
D Curl– the most visible and dramatic curl, gives the most lift
L Curl– shaped similar to an L, intended for lash clients with hooded eyes but not limited to.
Shop L Curl Lashes here!
If you don't know much about curl, I would encourage you to dive deeper into that category. Going through these few steps to choosing lashes for each client can seriously boost your abilities to master any style, but most importantly will ensure you are doing what's best for your clients' natural lashes!
Don't forget to check out our eyelash extension chartthat covers curl types, length and lash diameter in greater detail.
XOXO,
SEDONA BOSTICK