Classic vs Volume Eyelash Extensions
September 5, 2019 by The Lash Professional.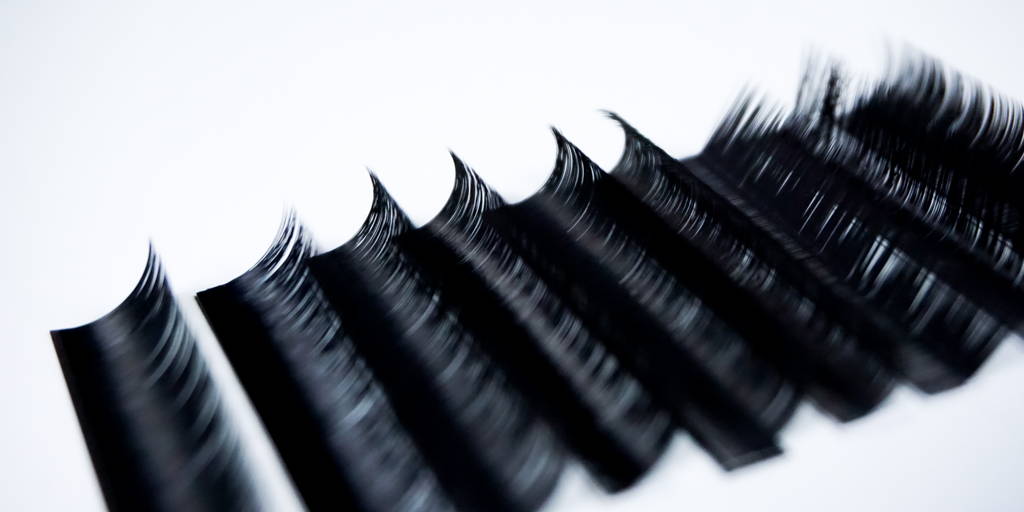 Are you a full-glam diva or a natural princess?
Whichever you prefer, it's hard to deny that eyelash extensions reign queen in the beauty community. They are the icing on a delicious cake that we can't get enough of!
So, what's your go-to for indecisive clients: classic or volume eyelash extensions?
It's a battle of the lashes, babes!
Today, we're deep-diving into the world of classic vs volume eyelash extensions.
Classic vs Volume Eyelash Extensions
Classic Eyelash Extensions
Classic lashes for the W! Find more lash inspo at @thelashprofessional

First and foremost, lash babes, let's get something straight!

When referring to classic lashes we're talking about the technique used to apply the lashes. In other words, you're applying one lash extension to a single natural lash.
These are your go-to lashes when it comes to achieving a natural look with a touch of oomph. Classic lashes give your client a fuller-looking lash line, as well as longer lashes.
In a nutshell, this technique will allow your clients to rock the natural look without a single swipe of mascara.
Clients with dreams of wispy, natural lashes will love classic lashes! This lashing technique improves the overall natural beauty of client's lashes for a fresh-faced look.
Also, if your client is new to the lashing game, starting with classic lashes is a great way to introduce them to their new lash boss self! The classic lash method will be just enough to give them that natural edge without getting too hot and heavy.
Volume Eyelash Extensions
Take a look at those beauties! Find more lash inspo at @thelashprofessional

This lash technique is what diva dreams are made of! Create bold, thick lashes that draw all the right attention.
Like the classic lashes, volume lashes refer to how you apply the lash extension. However, instead of applying a single extension to an isolated natural lash, you attach several lash extensions to one natural lash.
Give your adventurous clients the works with volume lashes! Volume lashes are perfect for clients with sparse lashes but want a more full lash line. Our volume tweezers give you the ultimate control for precise volume lash application.
Help your clients achieve their lash dreams with volume lashes.
Don't be caught without a set of quality lashes! Create dreamy classic or volume lashes with high-quality lash extensions from The Lash Shop.
Cross the Lashing Finish Line in Style
That was our rundown on classic vs volume lash extensions. Nevertheless, before you get to lashing, there's a whole world of lash info you need to know.

No need to panic, lash babes!
The Lash Professional has made their hands-on training available from coast to coast!
That's right! Fulfill your passion for lashing, and find the class closest toyou to get started ASAP.
We know that the hustle doesn't stop for anyone and that not everyone has time in their already busy schedules for in-person classes. Never fear, lash ladies. You can learn to lash like a legend from the comfort of your own home thanks to The Lash Professional's online classes.
So, what are you waiting for? Kick-off your lash career into action today with The Lash Professionals!