Efficiency and Elegance: A Guide on How to Organize Your Lash Studio
August 05, 2023 by The Lash Professional.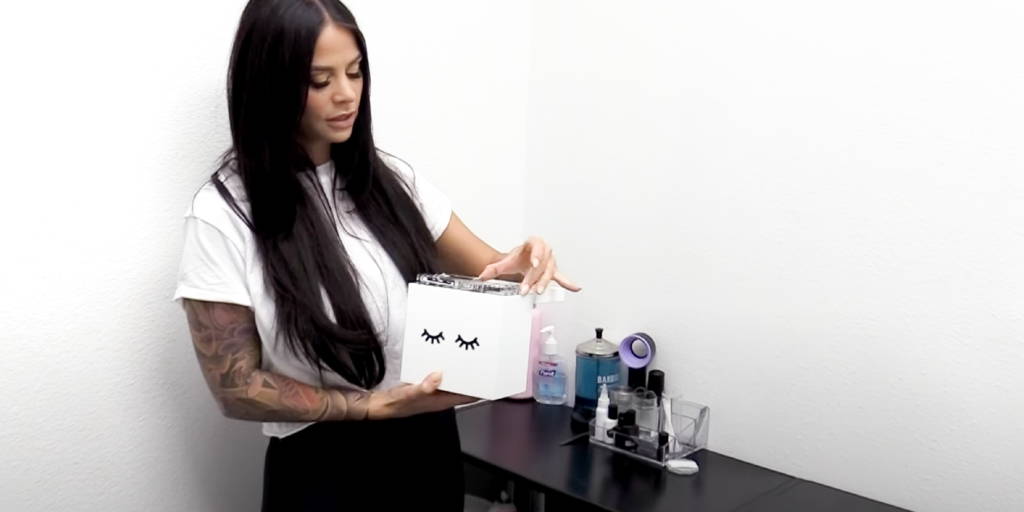 Have you ever been in a space that was disorganized? Did it bring chaos to your mind and business? Did you achieve less that day? When you plan your day and are organized you have a clear mind which means you can make better decisions. Making better decisions in business means you will avoid costly mistakes and be more productive and efficient. Your business will thrive. So, how do you organize your Lash Studio business? Well, we are here to break it down for you!
Optimizing Workflow: Streamlining Processes for Increased Efficiency
The Lash Professional recommends that eyelash extensions artists organize every task and procedure. By doing this artists can minimize downtime and maximize productivity in their lash studio. This can include anything from the client consultation, the lash application process, and clean-up routines. For example, when a new client comes in for their appointment there should be a procedure, or routine, in place so everything runs smoothly. Try sitting down with a pen and paper and writing every task you have and breaking it down so you can be as efficient as possible.
Effective Inventory Management: Keeping Track of Lash Supplies and Products
Do you ever find yourself running out of an essential lash product? You know that your lash studio needs to be stocked at all times, but it's difficult to manage it all especially if you're not setting time aside for each task. To run a successful lash studio, you have to track your lash extension trays, adhesive, and other supplies, so you never run out of lash supplies and don't waste time searching for these supplies. Try setting an hour aside every other week to go through your supplies and ordering what you will need for the following two weeks. The worst thing you can be doing is impatiently waiting for a lash package when clients are waiting for appointments.
Streamlining Client Communication: Simplifying Appointment Booking and Follow-ups
Another way you can save time and stay organized is using a booking system. You won't have to constantly be texting clients and adding their appointments to a paper calendar. It's so easy to miss writing an appointment down and easily avoidable with a booking system. Also, the majority of booking systems will text the client reminding them of their appointment. This is a no brainer for every lash artist business owner because it allows you to focus on the actual lash application rather than administrative tasks. If you can automate it, do it!
Time-Saving Techniques: Productivity Hacks for Lash Artists
Being prepared for your lash appointments is key! You can save time by doing all the little things ahead of time like cutting your tape, sanitizing your tools, and having your glue shaken and ready.
Maintaining a Clean and Organized Studio: Tips for a Professional and Inviting Environment
Keeping your lash studio clean is so important. Clients will feel safe in a clean space. They will trust you. We know it can be overwhelming to keep everything clean, but if you break down the tasks it will be much easier to manage. The best thing to do is start cleaning routines to ensure a tidy and welcoming studio space.
All of these tips will help you and your lash studio business thrive. Now, get to organizing!