Favorite Eyelash Application Tips From Lash Experts
October 10, 2019 by The Lash Professional.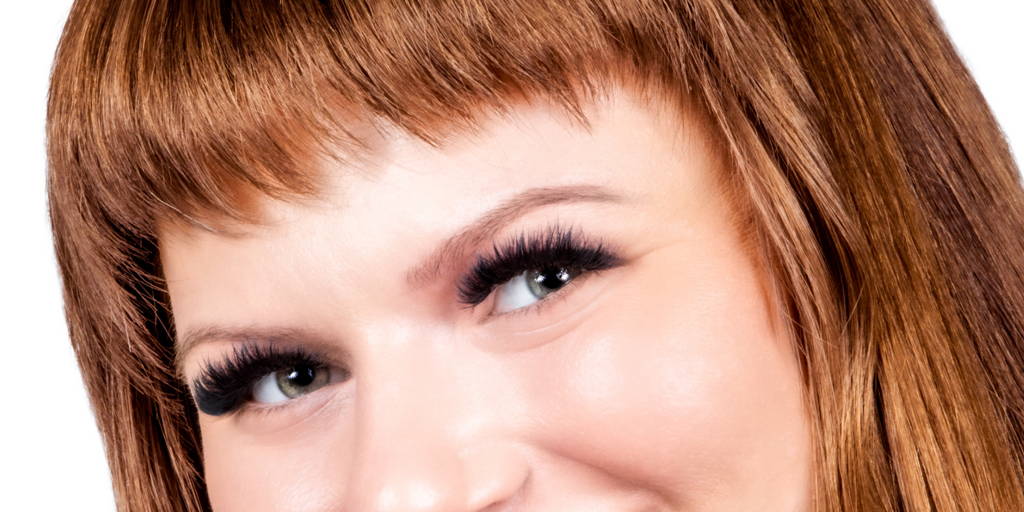 Lash babes, the eyelash extension guide you've all been asking for is finally here. We've put together the most exclusive tips from our favorite lash experts, from what eyelash extensions are to curl, color, and more.
With all these glamorous tips in one place, learning how to lash has never been easier! So, what are you waiting for? Grab your eyelash extension kit and let's get started!
The Lash Professional's Official Eyelash Extension Guide
What Are Eyelash Extensions?
There is no better place to start this guide off than by explaining what eyelash extensions are. Whether you're brand new to the lashing game or could use a refresher, we've got you covered!

In short, eyelash extensions are thin fibers that are meant to resemble natural eyelashes. They're attached to your natural eyelash line using semi-permanent adhesive to create the appearance of fuller and longer eyelashes.
How Do Eyelash Extensions Work?
Eyelash extension application is a delicate procedure that should only be performed by a licensed eyelash technician. Nonetheless, for this eyelash extension guide, we're giving you the quick and dirty of how eyelash extensions work.

Discuss with the client about their expectations and preferred eyelash look.

Use your eyelash extension knowledge and experience to design flattering lash looks expertly.

Generally, an eyelash extension is applied to a single natural lash to create a fresh-eyed appearance. In some cases, multiple extensions are applied to a natural lash to create fuller, more dramatic looks. We'll talk more about this later!
Educate your client on how to care for eyelash extensions post-application appointment.
Babes, by no means, is this a complete rundown of eyelash extensions. You'll just have to attend our hands-on eyelash extension course in Phoenix to learn that information! However, it's our quick rundown of the eyelash extension process.
Types of Eyelash Extensions
Now that you know a little bit more about how eyelash extensions work let's dive into types of eyelash extensions. It wouldn't be an eyelash extension guide without showing you the many different types of jaw-dropping lash looks you can make!
Types of Eyelash Extensions: Curls
Options are the name of the game when it comes to eyelash extensions. There are a plethora of eyelash extension curls that flatter each client's unique eye shape and preferred eyelash look. Keep reading to learn about the most popular lash options.
J Curl: The J curl lash is the naturalista's best friend! The J curl lash is the most natural-looking lash that resembles the client's eyelash. Overall, the J curl adds considerable volume and length without appearing too dramatic.

B Curl: The B curl lash is another natural-looking eyelash extension. This lash is slightly curlier than the J curl lash and has the appearance of a lash that has been curled with an eyelash curler. This eyelash extension is not recommended for clients with straight or downward pointed lashes.
C Curl: The C curl is the lash that keeps giving! This lash can be used in dramatic or natural lash extension sets. In addition, the C curl creates the appearance of more lifted and open eyes for on-the-go clients.
D Curl: D curl—a.k.a 'Doll Eye'—is the curliest eyelash extension on the market. This lash is for clients who embody sass and drama!
L+ Curl: The L+ curl is for the gutsiest of clients that want more va va voom! This eyelash extension is known as the 'Barbie' lash for a good reason—the L+ curl achieves maximum lift and volume!
Ultimately, a combination of lashes is the best way to go when creating head turning lash looks.
The lashes don't stop there! Keep reading to learn about lashes, lashes, and more lashes!
Types of Eyelash Extensions: Classic vs. Volume
We've already touched a bit on what volume eyelash extensions are, but let's go into the juicy details! When talking about classic vs. volume eyelashes, we're really talking about the technique you use when applying lash extensions.
To elaborate, the classic eyelash extension technique requires the technician to apply one lash extension to a single natural lash. Typically, this technique is used on clients that want a simple, everyday lash.
In comparison, a lash technician will apply multiple extensions to a single natural lash to create a fuller appearance. These are not eyelashes for the faint of heart! Volume eyelashes are made for clients who want to harness the bold lash boss inside of them.
Types of Eyelash Extensions: Colors
If you thought that eyelash extensions only came in black, think again!
Colored eyelash extensions are a trend you do not want to miss. Create bold, show-stopping looks with a variety of colored lashes that put the 'drama' in 'dramatic.'
Don't get it twisted—colored lashes aren't just statement embellishments! Colored lashes are also sneaky tricks that experienced eyelash extension technicians use to complement a client's eye color.
For example, a smattering of green eyelash extensions can make your brown, hazel, and green-eyed beauties pop!
All in all, your professional eyelash extensions kit is not complete without the unique charm these colored eyelash extensions provide your clients.
Eyelash Extension Care
Tell your girlfriends, your family, and especially your clients that aftercare is important! If you've done your job right, your clients will leave the salon with eyelashes to die for. Nonetheless, it is up to the client afterward to maintain their eyelash extensions. The following are our top tips technicians should communicate to their client to keeping fresh-looking extension and, in some cases, extend the life of lash extensions:
Clean your extensions daily using a mild, oil-free cleanser. In addition, use a lash brush to remove residual dirt and oils. A lint-free lash applicator wand is also helpful for creating a clean slate.

Avoid excess oils in common makeup products like mascara that can break down lash glue.

Avoid excess moisture. This doesn't mean to alter your regular hygiene routine; however, it does mean to skip the steam facial and opt for a relaxing mud mask.

Schedule regular lash refills to maintain the voluminous appearance of the extensions.
All in all, a regimented aftercare routine will allow clients to get the most out of their lash extensions. Remind your client often after appointment care to encourage positive habits. Even better, create an eyelash extension business card with lash aftercare tips on the back.
Eyelash Extension Supplies
We have some pearly gems of truth to drop that may surprise a few of you. Truth is you are only as good as your eyelash extension supplies. If you've ever tried applying lashes with ineffective glue or unusable tweezers, then you know what we mean.
That said, we're here with a quick rundown of eyelash extension supplies that you'll need to lash like a pro.