How do Eyelash Extensions Work?
January 14, 2019 by The Lash Professional.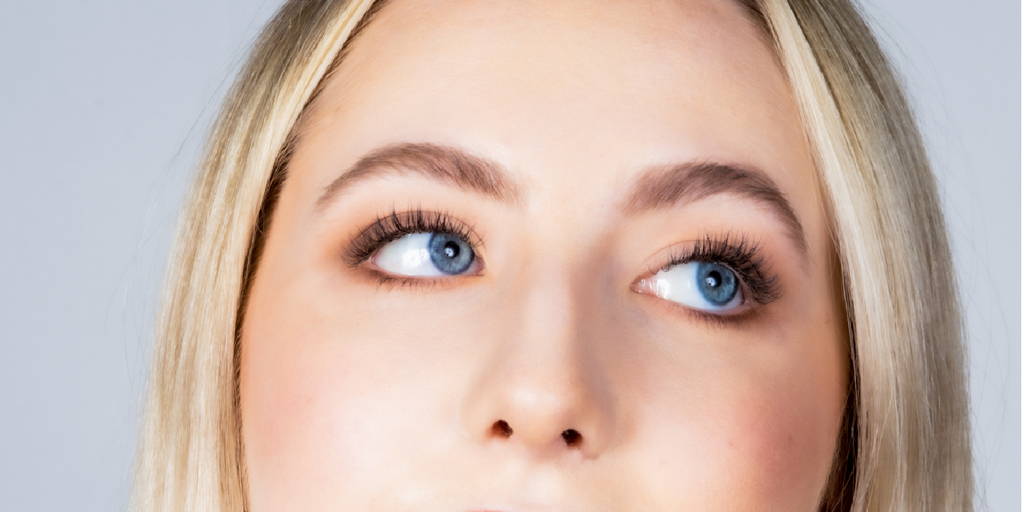 If you're anything like us, you probably can't get over the new beauty fad that completely took 2018 by storm and is already making its stamp on 2019. Of course, we're talking about eyelash extensions! At one time, false eyelash strips were exclusively used for glam makeup statements or perhaps prom night. Now, however, eyelash extensions give women a flawless day-to-day look that ranges from flirty "girl next door" to a bold night out on the town. But, similar to any other beauty trend, it's normal to ask: How do eyelash extensions work anyway?
What are eyelash extensions?
Before we go into how eyelash extensions work, we will start with the basics. What are eyelash extensions? Put simply, eyelash extensions are thin fibers that resemble natural eyelashes. Using permanent adhesive, these thin fibers are attached to each natural eyelash giving a lengthened appearance of each lash. And, spoiler alert! They look amazing.

Eyelash extensions are typically made of mink, synthetic silk, or synthetic mink. While expensive, mink eyelashes are generally the most natural looking, comfortable, and soft. However, they are also the thinnest and last the shortest amount of time. Synthetic extensions, on the other hand, are most common and tend to be the thickest and heaviest appearance.
How do eyelash extensions work?
The first step of getting your lashes done is selecting the best eyelash shape and size according to your eye shape and desired look. Don't worry — your eyelash technician will do this for you! Next, while laying on your back, an experienced licensed eyelash technician will place protective pads over your lower lashes and under eyes and have you close your eyes.

Using precise tweezers, your lash artist will take a single eyelash extension, apply adhesive, and place carefully on one of your natural lashes one millimeter above the root. If you opt for volume lashes in a more glamorous, open-eyed look, the process will only differ slightly. Rather than applying just one extension to each lash, your lash artist will first glue a few synthetic lashes together to create a fan. From here, the same process as noted above will be used.
How do I get eyelash extensions?
Now, onto the most important question – how can I get my own eyelash extensions? Thankfully, whichever city you find yourself in, there are most likely plenty of options for you! When selecting your lash artist, be sure to look for someone who is licensed and has adequate experience. You can either find a lash artist who works independently or a technician that works as an extension of a salon. If you want to go to the experts, you can even go to a lash studio that specializes in lashes!

Just remember to do your research and pay attention to reviews. Even if you see someone who has cheaper pricing, remember – you get what you pay for!
Where can I learn how to apply classic lashes?
If joining our girl gang of eyelash technicians sounds like the perfect career option for you, look no further than The Lash Professional! Submerse yourself in the world of lash extensions, meet other women in the same space, and learn all that you can about lashes at our two-day training!

Interested? Read more about our Classic Eyelash Extension training on our website. We hope to see you soon!