The Best Color Lash Extensions
February 18, 2021 by The Lash Professional.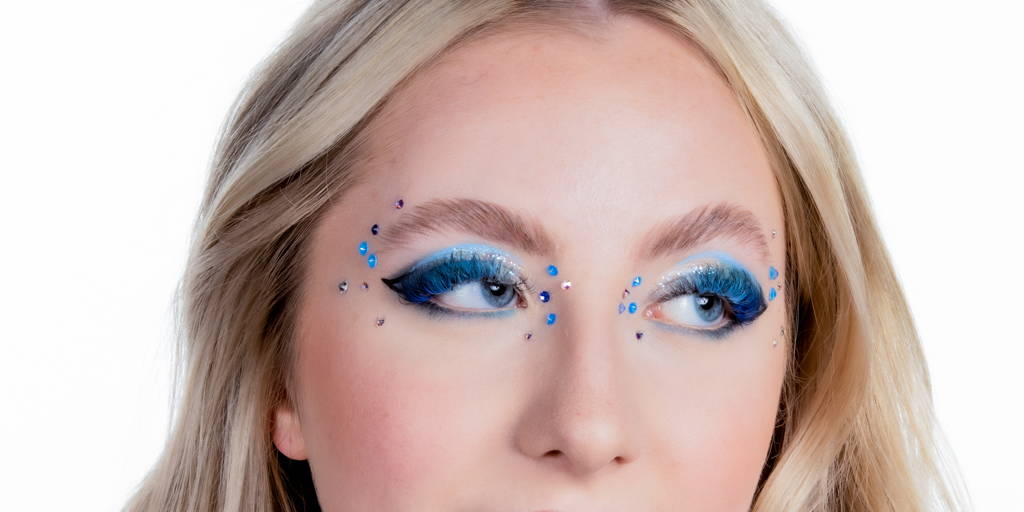 LASH VIBES: TREND WATCH: COLOR LASH EXTENSIONS
Color lash extensions in stock! Here at The Lash Professional, we are LASH OBSESSED; constantly on the lookout for the newest & hottest trends in lashes. We love adding to our inventory. This gives our lash artists more variety to choose from, so they are able to create unique and beautiful lash masterpieces for their clients!

As lash extensions continue to gain popularity, and the lash industry continues to grow and flourish, we find that there is an increasing demand for more variety from both our clients and our fellow lash sisters.
Because of this, we are seeing a vast assortment of lengths, diameters, curls and now even COLORS emerging! With so many variations, the possibilities are endless!!
Just like with hair trends, we are noticing certain trends emerging in the lash world. More and more, clients are requesting the addition of color lash extensions. These lashes can create both subtle and dramatic effects! We predict that just as hair trends change over time, lash trends will follow suit.
While color lash extensions have been around since the onset of the lash craze, more and more options are becoming available in a variety of hues and diameters. This allows lash artists to create both subtle and dramatic looks! Whether it's a pop of color to accent the eye, or a full color set, it's finally possible to achieve any look that the heart desires.
When it comes to color lash extensions, natural hues and ombre lashes still tend to be the most popular.
Lashes that resemble genuine hair colors, can be used alone, or mixed in with black, to create a simple highlighted look. Ombre lashes, (lashes that start out black or dark brown at the base, and then transition into a lighter hue or color at the tip,) can be used on clients to achieve a faint colored set. Ombre lashes in darker colors, such as blues, purples and browns still tend to be the most popular among this type of lash. Both of these gorgeous looks use darker or more neutral colored lashes, to create subtle highlights, that are more noticeable when viewed up close, or in the sun.
Brighter and more vibrant colors can also be mixed in to achieve a more festive or fun look. Mixing in neon and/or pastel colors draws attention to the eye, creating a anything from a more subtle flirty look, to a more illuminated dramatic look. This will depend on amount of color used, and placement of the colored lashes throughout the lash line. Volume and/or classic colored extensions can be mixed randomly or placed strategically, depending on the look you wish to achieve. Using color this way creates a more dynamic and bold look, and helps to highlight eye color, or make the eyes "pop".
As an additional bonus, lash artists can use color lash extensions as an add-on or up-sell to a traditional full set, charging more for the beautifully and artistically placed colored lashes.
Whether you are looking for a subtle or dramatic look, adding in a pop of color with color lash extensions can do just the trick!!
STOCK UP ON COLORED LASHES
We cant wait to see what hot new trends will emerge and take off next!
XOXO, JULIE @ THE LASH PROFESSIONAL