The Lash Professional: Online Training Reviews
Oct 18, 2022 by The Lash Professional.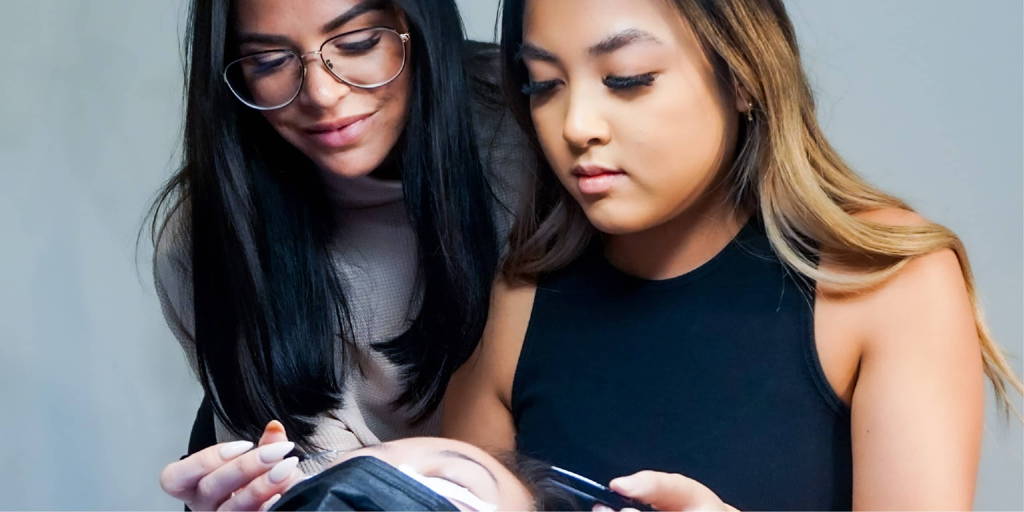 The Lash Professional offers online training courses and certification programs that have helped lash techs from all over the world learn the art of lash extensions. Our programs are designed to provide you with the education and hands-on experience needed to start your own lash extension business or to enhance your current skill set.
But don't just take our word for it! Read The Lash Professional online training reviews to find out what our clients have to say about their experiences:
"I've always been interested in the beauty industry, and I love how eyelash extensions are a super doable career path. The all-inclusive lash kit had everything I needed to get started learning lashes. Working a full-time job while also managing a personal life, I appreciated that this course is online so I can work through it in my own time. The training curriculum covered so much, and they answered every lash question I can think of. I love that The Lash Professional was always available to help when I needed them. I'm so excited to start my eyelash career!"
"Love this company! They always have the best, most reliable products! I'm always super impressed with their fast shipping as well. I have been using their lashes for years and it has stayed consistent the entire time and that's what I love. Also, if I do have any questions or issues to resolve the customer service is so friendly and always so responsive!!!"

"I have graduated from their lash course that helped me be the great lash artist I am today, as well as keep me educated after gaining my certificate which keeps me relevant in a newly booming always changing industry. I have and will continue to buy a majority of my supplies from here as the quality has never steered me in any wrong path... they are trustworthy and I am loyal to them. Thank you, The Lash Professionals."

"The Lash Professional has the best training and products for all lash artists!! I've been using their products religiously since my training and I am now a brand ambassador. Not only do you get the best quality but you get above and beyond customer service! They really do treat you like a sister!"

"I recommend The Lash Professional to anyone who wants to start their career as a lash artist or someone looking for somewhere new to get their products! They have helped me so much in starting my career and I am so thankful! The training was so in-depth and their customer service is on point!! I am so happy with my decision to get certified in lashes by TLP!"

"I just finished the Lash Professional training course and I feel so well prepared to take my knowledge out into the business world. They are always there to answer my questions. I absolutely love their products. It is just an all-around great company!"

"Highly recommend it!!! Such nice staff, in town for me to pick up lash supplies when I need them or get shipped to my house for free! Their lash training really helped my career and now I have a great lash support system. Thank youuu!!!"

"Not only are their eyelash extension products the best, but they also have crazy good customer service! They literally ship out the same day and with my crazy schedule, this is crazy important. Thank you The Lash Professional for always taking care of us lash artists. You are a gem in the rough!!!"

"Love these products! I'm so happy I found The Lash Professional. It totally changed my lash game."

"I went in to be a lash model for Danielle and the full volume set I went home with is absolutely stunning! and her customer service was on point!"

Ready to share your own The Lash Professional online training reviews? We would love to hear from you! Visit our website and leave a review of the course that you took and the products that you used. Or directly enroll in any of our online and on-site training classes to get started on a fun and fulfilling career as a professional lash artist.
Thank you for your support of The Lash Professional!