10 Best Eyelash Extensions in Denver
May 20, 2019 by The Lash Professional.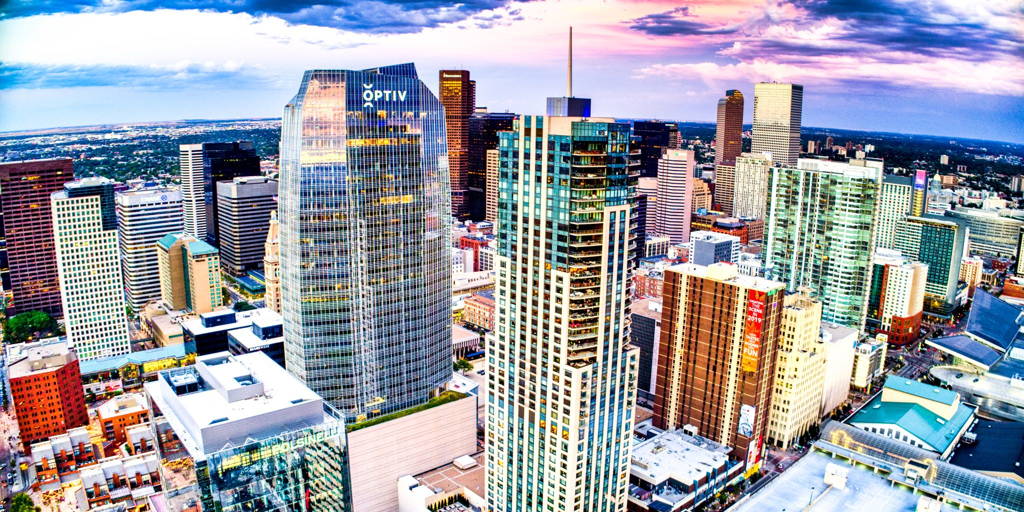 Do you live or will be visiting the mile high city? Have you always wanted lashes, but didn't know where you should go? Well, TLP is here to show you the way. You know we always have your back. Check out the top 10 best eyelash extensions in Denver. Get ready to say hello to some showstopping lashes. You're so welcome!
In the vibrant city of Denver, the pursuit of beauty reaches new heights with Eyelash Extensions. This transformative beauty trend has taken the Mile-High City by storm, offering locals a glamorous and effortless way to enhance their natural allure. Whether you're preparing for a special occasion or simply want to embrace a daily dose of glamour, Eyelash Extensions in Denver are the go-to solution. Skilled technicians in the area provide precision and artistry, leaving clients with fluttery lashes that make a statement. Join the beauty revolution in Denver and let your eyes shine with the allure of professionally applied Eyelash Extensions.


Lashology
With a strong mission of empowering women one lash at a time, Lashology takes the number 1 spot of our best eyelash extensions in Denver. Not only does this adorable AF lash salon make women feel powerful, they make them feel beautiful from the inside out. You can't go wrong here!
"Given the price I've always gone back and forth on whether or not to get lashes. I decided to give it a try before my trip and I DO NOT REGRET IT. Jenn was amazing, thorough and patient with me in explaining the process. She was respectful of my time and ten thousand questions. I've always put on eyeliner because I felt that it would make my eyes look better. Nope, I've finally kicked my eyeliner habit and love how I look with just lashes. The process is long but take it as a really nice nap. I don't regret it a bit and can't wait for my fill!" Athena
---
Allure Skincare & Lash
Tari, the owner of Allure Skincare Lash, is the queen of detail. And, as you know, the detail is everything in life and eyelash extensions. If you want the best eyelash extensions in Denver, make an appointment with her or her talented lash team. You won't be disappointed. We just know it.
"I had my lashes done by Jamie a few days ago and so far they are great. She was super nice and helpful. Your first set takes like 2 hours so be prepared with an audiobook or podcast. Could pretty much fall asleep. I haven't had much fall off so far but I've also been taking good care of them! So, I recommend if you have been thinking about lashes. At least do a consult trial and see!" Amy
---
Wax and Lash Downtown
There are so many positive things to say about Wax & Lash Downtown it's hard to know where to start. So listen, this place is the cutest, freakin' place! Whoever designed this masterpiece of a lash salon is brilliant. Can you come to decorate our homes? we're in Arizona, that's okay right?!
It gets better too. Not only do you get your eyelash extensions applied in the cutest place, but you get to get them done by some uber talented lash artist's. Uh, what a blessing you are Wax and Lash! We are booking a flight now.
"Today I got my first eyelash extensions, ever. I am very picky with who I let touch my face. I came across the Wax & Lash and was still very weary but decided to go for it. So, I booked with Kateland and I'm SO happy I did. She did an incredible job on my lashes. They look so natural but show-stopping. Wax and Lash itself is super cute, clean and welcoming (really loved all the dove chocolate). The room was bright but cozy. I can't wait to go back to explore other services." Rachael
---
Alexa's Luxe Lashes
You can't trust just anyone to apply your eyelash extensions! You need someone amazing and Alexa and her team are just that. If you're looking for the best eyelash extensions in Denver, this is your place. Book online today to grab one of their appointments. They go fast, so you better move fast!
"I've been getting my lashes done by Theo for three months now, and I'm so glad I found her! She works quickly and my lashes always look amazing, even two weeks later. I've been getting lash extensions for about four years now and Theo is by far one of the bests artists I've found! I cannot recommend her enough" Jennifer
---
Live Love Lash Denver
Amy Dickerson with all her experience and expertise opened Live Love Lash Denver. Aren't you grateful she did?! If you're like us, you want someone who knows what they're doing when they're touching your pretty little face. Thank you, Amy, for giving us a great place to get eyelash extensions in Denver! We appreciate you.
"My lashes look great and the staff has been super helpful with scheduling around my busy work days! I originally got these to try out for an upcoming wedding but now I like them so much I'll probably keep going back for special events. The first time I had them done one side fell out much more rapidly than the other and they fixed them the day I called for FREE! Great customer service and a very professional team of people who know exactly what they are doing." Tiffany
---
Mile High Modern Beauty
Okay, this place is everything! Mile High Modern Beauty had to be on our list of the best eyelash extensions in Denver. Oxana, the owner cares about everything important from quality to cleanliness. It's difficult to get in with her, but babe, it's totally worth it. Hurry up and book!
"Had a great experience in the salon today! Oxana did a great job and created a unique look for me! She has a great personality and always treats you like a queen. She cares about your time and money. The office is beautiful and very clean, the music during the session is very relaxing. Oxana did her best for my eyelashes to look just the way I wanted and last a long time. I have sensitive eyes, but it was not a problem for her. She applies the eyelashes very gently and since she is a professional, I didn't feel a thing during a session. I definitely recommend Oxana for those who care about the quality and a great attitude with a reasonable price!" Gena
---
It's A Girl Thing
Kristi and Lara of It's a Girl Thing are two friends who wanted to give the world some great lashes! And who can complain? These girls are definitely one of the best eyelash extensions in Denver. Check them out for those Bambi lashes and a great convo. You'll be happy you did!
"This is by far the best lash studio in the area!! I am a student and Lara and Kristi are not only super sweet but their prices are very fair. I have been to several lash studios in Boulder and Denver but I will never leave It's A Girl Thing until I am forced to graduate and move away. Love love love!!" Arianna
---
So You Boutique
It is no wonder that everyone loves the owner of So You Boutique. Her energy is undeniable and addictive. Yes her eyelash extensions are perfection, but her personality is what keeps people coming back. Thuy has rightfully made her boutique the spot to go to for the greatest set of eyelash extensions in Denver.
"Thuy is a master! Every time I visit her salon, I walk away refreshed & feeling fabulous. I visit Thuy regularly for eyelash extensions and tans. The eyelashes have changed my life. It's saved me countless hours and I always feel "ready to wear". Thuy is also quite an amazing healer & empath and my sessions with her are also very soothing & fantastic." Mia
---
Lohi Chic Studio
Lohi Chic Studio (formerly Forever Young Body Clinic) is known for having the best eyelash extensions in Denver. And, well, rightfully so. You won't be disappointed with your set of lashes, just like you won't be disappointed with the overall vibe of this lash destination. This place is a must-try!
"Over a year ago I came into FYBC for Eyelash Extensions and was instantly hooked. The process was quick and painless. Courtney was extremely friendly and the conversations with her made the experience all the more enjoyable!! I still continue you to wear the lashes to this day!!" Davina
---
Lash Blvd Denver
This place is one of the best places to get eyelash extensions in Denver. How could it not? The owner has her own lash brand, which means she makes her own eyelash extensions and teaches people how to be a lash artist. How could you go wrong with someone who knows all the parts of the business? You can't! Check this awesome place out. You will be happy you did! You might even decide you want to be a lash artist!
"This location is well put together and a really pleasant environment to be in. Being welcomed with wine or mimosas is a lovely way to kick off your appointment. The products they use seem to be high quality, and they seem to have a really wide selection of different lash types to choose from. While there is an opportunity presented to purchase products, it wasn't pushy at all, and the products presented to me made sense. After my first appointment here, I was sold the aftercare kit, which is a great little kit that includes a sealant and cleanser to keep your new lashes in tip-top shape. I truly feel that it has helped me extend the life span of my lashes." Claire
Want to be a lash artist? Learn the first steps with The Lash Professional's classic eyelash extension training in Denver.