10 Best Eyelash Extensions in LA
January 16, 2019 by The Lash Professional.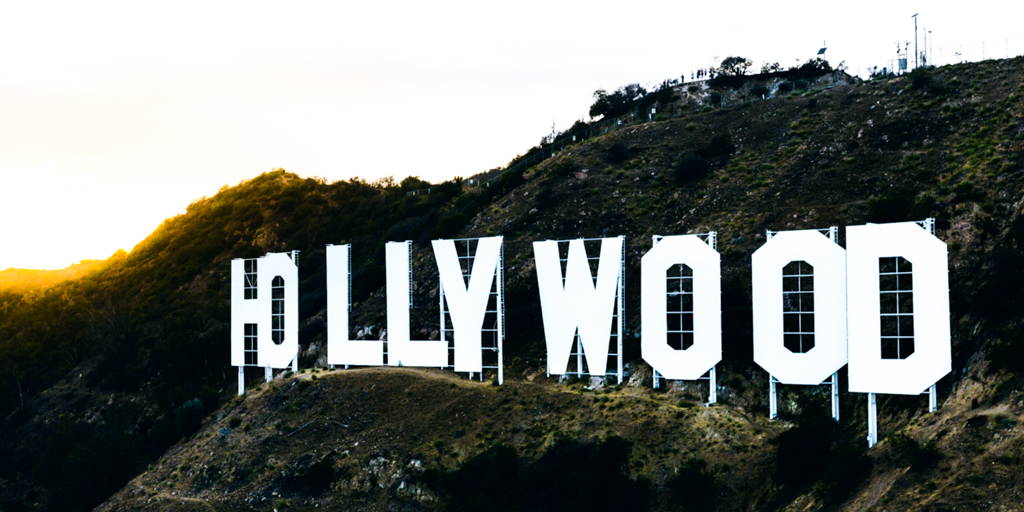 No more clumps, no more smudges, no more tears. If you've decided to flutter your eyelashes by ditching mascara and embracing lash extensions, you're in the right place! Here's a list of the best eyelash extensions in LA to help you find a salon that fits your wants and needs.
Beautyful Lashes
Beautyful Lashes will leave you feeling like a total babe after your lashing session. This salon has the best eyelash extensions in LA because of their precision, expert lash application, and top quality results. Clients also love Beautyful because their lash artists are so caring and passionate about their work, the lashing session doesn't feel like service!
Customer review:
"I couldn't be happier to have found Mydygma. She is absolutely THE BEST. I've never had a problem. She has a fantastic personality and a glowing smile. I walk out with the most stunningly sexy eyelashes and compliments everywhere I go. I couldn't recommend her more! Thank you!" — Zehava H.
---
Eye do Lashes
Say "eye do" to flawless lashes! Eye do Lashes is a small salon with big talent. Their regular clients describe this salon as a friendly, homey and warm environment. The excellent customer service and professionalism of Eye do Lashes attract a large variety of clients, including celebrities!
Customer review:
"I love this place and my new lashes! Got a full set and it only took 1 hour. Great office space, comfortable experience, and nice customer service. Will definitely be coming back for my re-lash in a few weeks." — Marissa G.
---
Kelly Lash
Let the praise begin! Kelly Lash is the master of natural-looking, beautiful lashes. By using a top lash application technique, the results are natural-looking, resulting in endless compliments! In addition to her expertise and professionalism, Kelly's kind and personable approach have driven this salon to be one of the top eyelash extensions in LA.
Customer review:
"As a professional Make-Up Artist working steadily in television I have seen all kinds of eyelash extensions on various clients and Kelly Lash is the best that I have seen bar none. It is obvious that Kelly from Kelly Lash takes pride in her work and goes to any length to make sure the lash extensions are perfectly placed and the eyes are beautifully enhanced." — Rachel H.
---
Lashes D'Anna
Excellent customer service. Friendly environment. Great prices. Lashes D'Anna goes above and beyond for their customers. Their goal is to offer a relaxing, friendly, and professional service for their lash babes. D'Anna's clients know they can expect nothing but excellent results, and feeling happy and confident when they leave this salon.
Customer review:
"Loving my lashes since the first time I came to see Anna about a year ago!! Ever since then, her studio & clientele has grown to no bounds due to the quality & their expert work. I'm always complimented on my lashes, and how natural they look!!" — Cari C.
---
Peniel & Beauty
The highly professional and knowledgeable team at Peniel & Beauty will take care of you throughout the lashing process. Their lash artists take the time to explain the process thoroughly and to clarify any questions. You'll be impressed from the moment you walk in, to the moment you leave with your flawless lashes.
Customer review:
"This is my favorite eyelash bar! I come every 3 weeks and Sean is super helpful with picking the size and type of extension. He is prompt with answering questions and very accommodating. True professionals!" — Gloria Y.
---
Omnia Lashes
The 5-star reviews are endless for Omnia Lashes salon. The experts at this beautiful salon will provide you with the ultimate lashing experience you've been looking for. Before getting started with the lashing process, the lash technicians provide customers with recommendations based on their natural lashes and the look they're seeking. This results in a seamless process and natural-looking extensions.
Customer review:
"I've been to a number of lash places and this is by far the best. You can tell they really care about their customers. They take the time to ask what you want and recommend what's best for your lashes. Shanice was amazing and the end result was so great and exactly what I wanted!" — Ciah G.
---
Sublime Eyes
Sublime Eyes, sublime lashes, and a sublime service— these are the things you can expect at this top lash extension salon in LA. Sublime's customers claim to experience longer lasting lashes and look forward to their next appointment because of their kind, detail-oriented, and talented lash professionals.
Customer review:
"10's all across the board for this one! Angel and his team are flawless. Impeccable service and talent. My forever home for threading, lashes and Microblading needs!" — Sasha J.
---
Lashed by Alyssia
Ready to be lash-addicted? You will be after you visit Lashed by Alyssia. This salon keeps clients coming through the door with their high quality and long-lasting lash extensions. The lash professionals at Lashed by Alyssia are not only talented but also caring and highly passionate about what they do.
Customer review:
"Alyssia truly cares about her craft and has provided me with the most consistent lash extensions I've ever had! Not only is her application spot on every time, but I am also always able to get an appointment right when I need my fills! If you're considering going to the lash side, I 10/10 recommend Lashed by Alyssia!" — Diana E.
---
Iconic Lash Co
First impressions are everything, and Iconic Lash Co is fully aware of that. With 250 lash size options to choose from, it's easy to achieve your ideal look. The lash technicians at Iconic Lash exceed their clients' expectations with efficiency, consistent quality, and attention to detail.
Customer review:
"I've been going to Priscilla for years and honestly have never found anyone better. I moved away and wait till I'm in town just so I can get them done by her. No one's lashes have ever lasted longer and her volume are the fullest I've had. Would definitely recommend" — Kristin W.
---
Iris + West Lash Co
Iris +West Lash Co puts an emphasis on lash health with its 'Easy On The Eyes' technique. Owner Amanda Robinson is a lover of the "no-makeup makeup" look. You'll love this spot if you are searching for a natural lash look that says "What lash extensions? I woke up like this."
A focus on healthy, beautiful lashes and natural, feminine results make Iris +West a go-to destination for eyelash extensions in LA.
Customer review:
"The softest, most delicately applied & most natural lash extensions I've ever gotten. Along with Amanda, the whole team is incredible, fun to talk to during your appointment, on time & very professional. I make sure all my friends who are looking for lashes come here, Iris + West for life." — Remi B.



Want to learn how to do lashes in LA? Click here to sign up for eyelash extension training in Los Angeles today!
Busy schedule? We have eyelash extension classes online too.