10 Best Eyelash Extensions in Milwaukee
April 19, 2019 by The Lash Professional.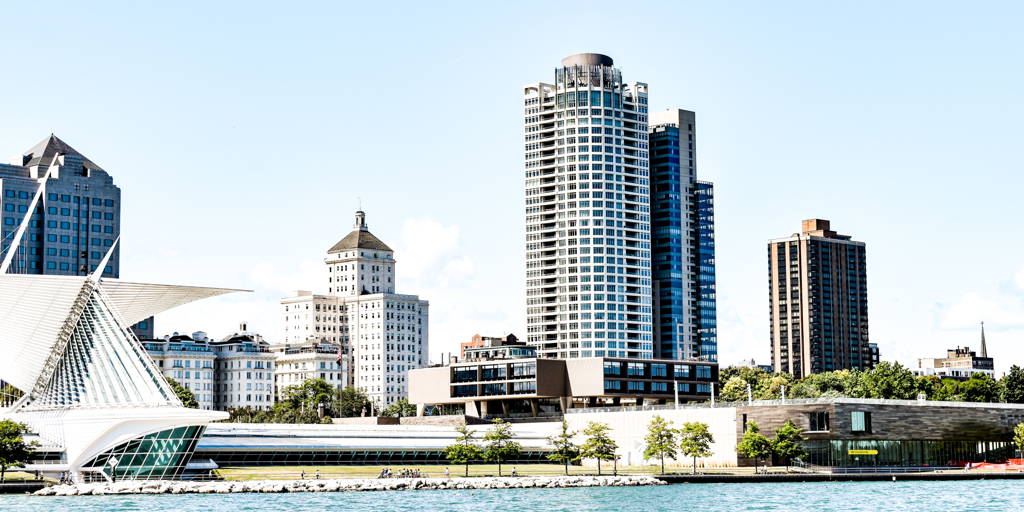 Milwaukee is the largest city in Wisconsin. So looking for a perfect place or stylist will take some time. This city is big! TLP went ahead and created a list of the best eyelash extensions in Milwaukee to save you some of that precious time. Just for you! You can thank us later! xoxo
Pivotal Lashes
Pivotal Lashes is the first to start off the list of best eyelash extensions in Milwaukee. Keziah Buchmann developed this company back in 2014. She wanted to focus on providing the best eyelash extension experience for her clients. And, she is doing exactly that! Check out one of her client's experiences below.
Customer Review:
"Wow, amazingly talented lash artist work! So natural looking, really listened to what I was looking for, offered suggestions, and executed exactly what I desired. Almost 4 weeks later and I still have lovely lashes to bat up and down. Will definitely treat myself to lashes with Kenziah again -- she made the process comfortable working at my residence." KK.
---
If Looks Could Kill
Lauren started her career in the beauty industry 5 years ago as a makeup artist. After graduating from beauty school she landed a job at an established lash boutique where she was taught how to do individual eyelash extensions. She feel in love. Now she is proud to have her own eyelash extension salon! And her pride shows in her work.
Customer Review:
"Second time getting my lashes done by Lauren and I'm still pleased. My lashes look great and she's not too pricey compared to some other places. Will be back" Vielesha D.
---
Lash Studio
Aside from knowledge and experience, Lash studio is cute! Providing you with the finest customized look, making it one of the best eyelash extensions in Milwaukee.
Customer Review:
"Somolia is amazing! Always smiling and fun...her lashes are beautiful, last much longer than any others I've had, and she is incredibly flexible! Just a wonderful salon and wonderful lash tech...:) You will NOT be disappointed!!" Jules S.
---
Salon Nova
Salon Nova's owners combined their passion and created a comfortable home-like atmosphere, with a dash of glam. They make you feel welcomed and pampered! They continue to educate themselves on and lash trends to give you the best set possible.
Customer Review:
"I went back to Salon Nova and before I continue, I just want to say 5 stars hands down! I got so many compliments after my application, simply in passing...Nicole looked at my lashes and suggested that I use a different size and shape of lashes because of my darker skin tone. She also gave me a style more flattering to my eye shape with lashes longer in the center and shorter at the ends... I really do love them! Thank you for hearing me and addressing my concerns. You guys are amazing!" Kimberly D.
---
Lash Dolls Milwaukee
Located in the Heart of Hales Corners; they offer the best eyelash extensions in Milwaukee. By taking the time to educate clients on the eyelash extension application process as well as proper aftercare Lash Doll's has a proven record of great retention! We can all appreciate that!
Customer Review:
"Loving my lashes!! Went here for the first time today and I couldn't be happier with how my lashes look! Noel listened to what I was looking for, and delivered exactly what I was wanting! He explained the whole process and is just an all around nice guy! Cute and clean space that they do the lashes in I is looking forward to being a long time customer of theirs. Check them out you won't be disappointed" Michelle A.
---
Mystique Lash & Beauty Spa
Mystique Lash & Beauty Spa is here to give you the lashes of your dreams! With both individual and hybrid custom lash options, the experienced technicians work their magic on lash babes each day.
Customer Review:
"Truly a lash ARTIST. Lisa's attention to detail and devotion to her craft is inspiring. She is a kind, welcoming person with very positive energy. You'll love your lashes, and the artist who applies them." - Jacie M
---
A. Samara Beauty
Get the lash look that best complements your face and eye shape. A. Samara Beauty has a location in Greenfield that you can schedule an appointment at. Or you can request the service to come to you. This traveling lash expert serves many cities in Wisconsin including Milwaukee, Brookfield, Hayes Corner, and more. Thank you A. Samara Beauty!
---
Paulina Esthetics Boutique
Looking to get your eyelash extensions in a cozy environment check out Paulina Esthetics Boutique. This boutique has been in the industry 7 year's and is going strong. From lashes to facial's to waxing they made it to the list of one of the best eyelash extensions in Milwaukee!
Customer Review:
"Talented team. Always professional and courteous. Have been going to Paulina's for 6 years." Carrie M.
---
Fabu Eyes Eyelash Extension Salon
Take a seat and enjoy the customized look you're about to receive from one of the talented stylist's at Fabu Eyes Eyelash Extension Salon. You won't be disappointed!
Customer Review:
"After being referred by a friend, I decided to give this place a try and I couldn't be happier with the results.
The receptionist was kind and my lash tech Roima was professional and personable. The chairs are heated and exceptionally comfortable.
I'm very pleased with how my eyelashes came out and I now feel ready as ever to leave for my vacation!" Stephanie R.
---
Salon Nova Lash Boutique
Lash Boutique made the list for the best eyelash extensions in Milwaukee! So if you're just looking for an everyday look or glam set of eyelash extensions this is the place to go!
Customer Review:
"I've been seeing Amber for months now. She is excellent. My schedule sometimes changes and she's always accommodating. She's very fast and AWESOME at applying my lashes. She also helps me decide what lashes I should be doing every month based on how they look at the time of application. I've also had consistent quality with her. Love Amber and would 100% recommend to anyone. I'll continue being a loyal customer." Nalissa W.
Want to learn how to do lashes in Milwaukee? You can take
eyelash extension classes online!