10 Best Eyelash Extensions in Minneapolis
April 25, 20 by The Lash Professional.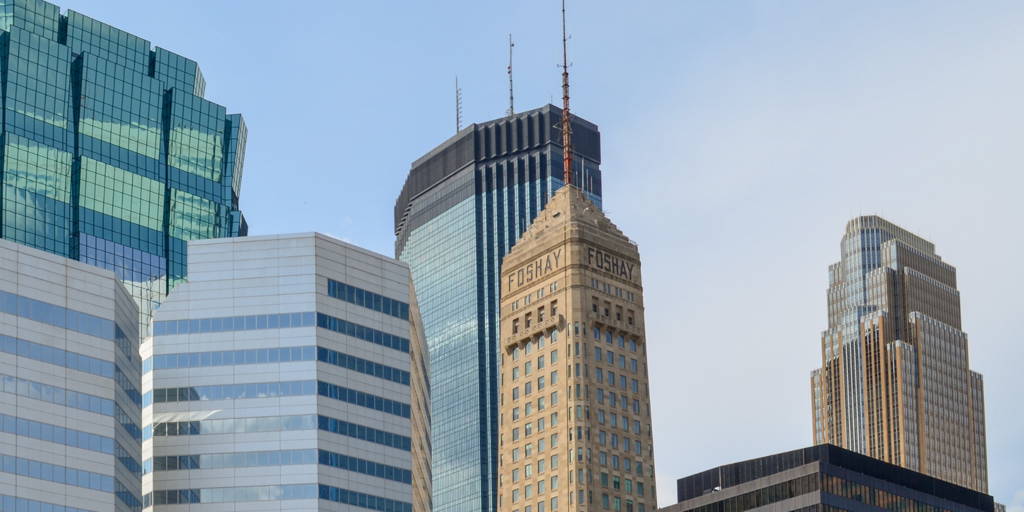 Being the 45-Largest city in the United States we couldn't wait to put out this list of the 10 Best Eyelash Extensions in Minneapolis! With an estimated population of 422,331, there is a bunch of people looking for great eyelash extensions! Here are the places you have to try.



Brow Chic Minneapolis
With Kae opening two locations to service all your beauty needs it won't be hard to schedule your next lash appointment at Brow Chic Minneapolis. It is one of the best eyelash extensions in Minneapolis and you won't be disappointed!
Customer Review:
"Alyssa has officially changed my life. My experience at Brow Chic was my first time ever having my eyelashes professionally done. I did a quick I'm so happy with how they've turned out, and we are a week in and they still look great! Can't wait for my next visit." Francesca Z.
---
Emerald City Studio
Let the sun shine in! These two ladies are waiting for you in this beautiful Emerald City Studio! Emily being a lash artist educator created one of the best eyelash extensions in Minneapolis.
Customer Review:
"Emily and Danielle are both amazing and super fast/efficient! They are very fast at responding if you have questions or any issues. They tailor to what you are looking for (I never wore mascara so didn't want anything too dramatic so the classic lashes are perfect). Super professional, use high-end products, and great at what they do. There is a parking lot right next door for 1.25$ an hour so not bad and never full. Am extremely impressed and glad I chose them over a crap Groupon deal." Katie H.
---
Blush Beauty Room
The artist's passion is to help you find the products and price points that are best for you. They spent many years working with just one brand and realized that using only one line isn't a reality. Blush Beauty Room's regimens and routines must shift accordingly, making plenty of room for all of the amazing beauty brands out there! They buy, test and try them all, allowing them to make the best recommendations for you. Try a makeover and add some eyelash extensions too!
Customer Review:
"A perfect start to a girls night out! These ladies are fantastic! At $30...I think it's reasonable enough to take your makeup up a notch for the evening. Some of us even paid the $10 extra to add lashes. If you really want to look extra special for a night out on the town without breaking the bank...definitely try this place out!" Angie G.
---
Blink
At blink they believe that beauty is specific to the individual, so each service is always customized for you. Their work maintains your beauty on the outside. As professionals, they are using their minds and expanding their knowledge to support the beauty that surrounds us every day. They see the beauty within you making them one of the best eyelash extension in Minneapolis!
Customer Review:
"Brooke is the only person in the world that I will ever let touch my eyelashes. I have been faithfully going to Brooke for about 7 years now and I love her. My eyelashes are so full, and the experience is always superb! I love the atmosphere of Blink, the products, and the service!" Gabrielle R.
---
Lumi Beauty Bar
Samantha will take the time to go through a full consultation with you at Lumi Beauty Bar. She has been in this industry 3 year's and has so much passionate Don't hesitate to schedule your appointment today with one of the best eyelash extensions in Minneapolis.
Customer Review:
"Absolute game changer!
I've been seeing Sam for 3 years for my lashes and I have no intention of stopping! I've sent friends, family, and neighbors to see her and everyone has been thrilled at the difference that her lash extensions make!
I have really short, pin-straight lashes naturally where no matter how much I tried to curl them, they'd fall flat within an hour. Sam personalizes every set of lashes to ensure that they work for your own natural lash and eye shape! She chooses ones with such a nice lift and curl to them, I look wide-awake and fresh-faced 24 hours a day, no more smearing mascara when I swim or workout, and honestly... I just feel pretty!
She uses very high-quality materials. People ask me all the time if they're my real lashes, and if they do recognize that they're extensions, they think they're Mink lashes, but I get the regular synthetic! You also get a nice collagen under-eye mask during your fill appointments (and they smell lovely!)
Follow the Lumi pages on Facebook and Instagram to keep up with promos and discounts! She really knows her stuff and is a total sweetheart - can't recommend this place enough!" Birgen D.
---
The Lash Refinery
At The Lash Refinery they offer all different beautify services, including eyelash extensions, waxing, bridal hair & makeup. Once the ladies there figure out the right look for you, you'll lay back comfortably with your eyes closed. The procedure is painless and very relaxing! T
Customer Review:
"Ali was awesome! Really knew her stuff and asked me questions to ensure I got the lashes I wanted." Alyssa J.
---
Pompadour-A Lifestyle Salon
Pompadour is a modern lifestyle salon with an old world emphasis on service and quality. Their lash artist, they are committed to growing, creating and educating is one of the best eyelash extensions in Minneapolis.
Customer Review:
"I was so happy to have not only a pleasant experience but an exceptional one! The staff was all friendly and the vibe was hip and laid back. I was offered water, soda, or a Lacroix when I arrived, and the receptionist took my coat. I felt immediately welcomed and comfortable in this salon, which was unexpected. Amber listened to my needs and looked at the pictures I offered to show her what my goal "look" was, and my eyelash extensions turned out beyond my expectations! She recommended products but wasn't pushy about it, so I didn't feel "sold to". I will definitely be back - Amber earned a new loyal customer for sure!" Christina P.
---
Longmi Lashes
Longmi Lashes was the first and only to achieve U.S. patented method for applying multiple-layered eyelash extensions. Daniel invented a new eyelash application method; conversely naming his invention the "Multiple-Layer Technique." Daniel's eyelash artistry gained rapid popularity. So obviously, they made the list of being one of the best eyelash extensions in Minneapolis.
Customer Review:
"This was my first time getting eyelash extensions and I couldn't be more pleased with the outcome! I get 10 compliments at least a day! The lashes them self are spectacular they are so comfortable I literally can't even tell they are there!! The maintenance is so easy I literally wake up looking flawless! It was worth every penny.
I would also like to take a minute to talk about Tara the lash tech that did my lashes!!! She is the bomb! She made me feel so confident and comfortable I walked in a stranger but I felt like I had known Tara for years, I left there feeling beautiful and left with a new best friend. Thank you, Tara, you are the best!" Katie F.
---
Darling Lashes
At Darling Lashes, their lash extensions will change your life! They combine knowledge and experience with advanced techniques. They truly care and that's why they only choose the best products. Their goal is to create your dream lash look, all while using safe practices that keep away any possible damage to your natural lashes.
Customer Review:
"Just got my first set done and I was so nervous. They turned out amazing! It was quick, relaxing, & painless! Highly recommend Jenni." Brittany H.
Interested in getting lash certified? Join our eyelash extension training online!