10 Best Eyelash Extensions in NYC
November 13, 2018 by The Lash Professional.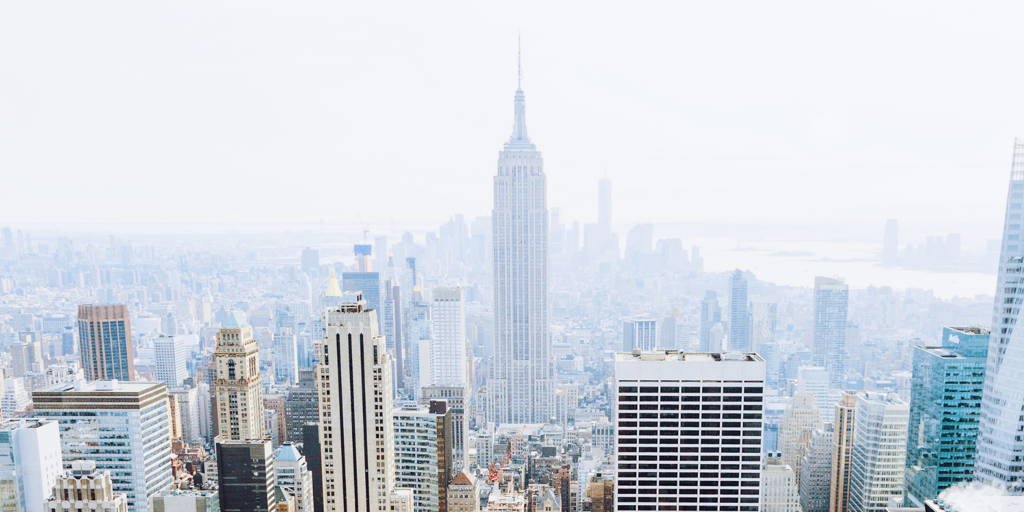 Are you ready to say goodbye to mascara? Looking to find a qualified salon to get your eyelash extensions? We have you covered! The following is a list of the 10 best eyelash extensions in NYC to make the process of selecting the right salon for you a little easier.
Eye Design New York
Eye Design New York kicks off the list of the 10 best eyelash extensions in NYC. This is a glamorous, top-notch salon that truly takes care of their customers. Their lash technicians are considered to be experts in the industry. Customers describe the Eye Design Specialists as knowledgeable, professional, detail oriented, and attentive.
Customer review:
"HANDS DOWN THE BEST. and the nicest. it doesn't get better than this. the clean environment, the extremely professional and articulate staff, and the wonderful - talented - eye design specialists. highly recommend." —Healing E
---
Dazzling Lash Bar
A beautiful studio, a cozy blanket, cashmere lashes and a glass of rosé—can't get any better than that! Dazzling Lash Bar is also well known for staying updated on the latest trends and incorporating these as part of their services. Some of these services include the Mega Volume and Russian Volume lash extensions. If you visit this salon, expect nothing but excellent customer service.
---
The Lash Loft
The Lash Loft tailors their eyelash extension service based on the clients' unique wants and needs. Unlike other salons, Lash Loft doesn't have a standard amount of pieces to apply, it's all about you. The Lash Loft's customers describe this salon as an inviting, clean, beautiful environment with excellent customer service.
---
EyeLoveLash
EyeLoveLash takes the fifth spot of the 10 best eyelash extensions in NYC. This salon is rated by several customers as a lash studio with lash extensions that last. You can also rest assured that your technician will always be up to date on skills and industry trends. EyeLoveLash strongly believes in constant self-improvement for all of their eyelash specialists. A clean, courteous, professional, and relaxing environment awaits!
---
Lash Forever Eyelash Extensions
Say yes to the perks! Aside from its high-quality and professional service, Lash Forever Eyelash Extensions are quite popular for their amazing perks. New customers receive a 50% off discount of a new set in addition to a free mink upgrade!
Customer review:
I have been coming here for years. The employees are friendly and professional, and always greet you when you come in. Service is fast. I love my extensions and I have had the best experience here over the years. The more you go, the more perks you get. Definitely recommend! — Kelly G
---
Extend Eyelash Extension
High quality, affordable, accommodating. This is what you can expect at Extend Eyelash Extension. This salon is popular because of its welcoming and highly professional environment. You'll love your new gorgeous lashes for a reasonable price, and the complimentary foot massage! Also, did we mention the perks for returning costumers?
---
Allure Lashes
At Allure Lashes, it's all about you, the customer. To begin the lashing experience, Allure offers thorough and highly informative consultations, which are especially beneficial for those getting lash extensions for the first time. Allure strives to provide only the best products and techniques for a great experience. Beautiful results and going above and beyond for their clients wins Allure a spot on this list!
Customer review:
"Best lash place I've tried! Went here on a friend's recommendation and each time my experience has been very positive. Warm, welcoming, and informative staff. I don't lose a single lash in the first week and they stay very well for several weeks after that!" —Jenna B
---
Whitney in the City
Aside from knowledge and experience, Whitney in the City takes this spot on the list of the 10 best eyelash extensions in NYC because of their outstanding customer service and ability to connect with their clients. This salon also offers hair and makeup services.
Customer review:
"Whitney is absolutely amazing! She has such an amazing ability to know intuitively what your lash extensions should look like to make them flatter your face the most. Whitney is so friendly and an absolute darling when it comes to the comfort of her clients. Her lash application is perfection, and there is not a better lash artist in New York City!" — Claire S
---
Face & Body NYC
Looking gorgeous begins with Face & Body NYC! This salon aims to provide the highest quality service and gentle products for fabulous and strong lashes. Their talented lash technicians recommend the best lashes for you based on your eye shape, resulting in a unique flattering look.
We hope this list of the 10 best eyelash extensions in NYC helps you find a salon that fits your wants and needs. Best of luck on your eyelash journey!
Want to learn how to do lashes in New York? Click here to sign up for online eyelash extension training.