10 Best Eyelash Extensions in San Diego
February 18, 2021 by The Lash Professional.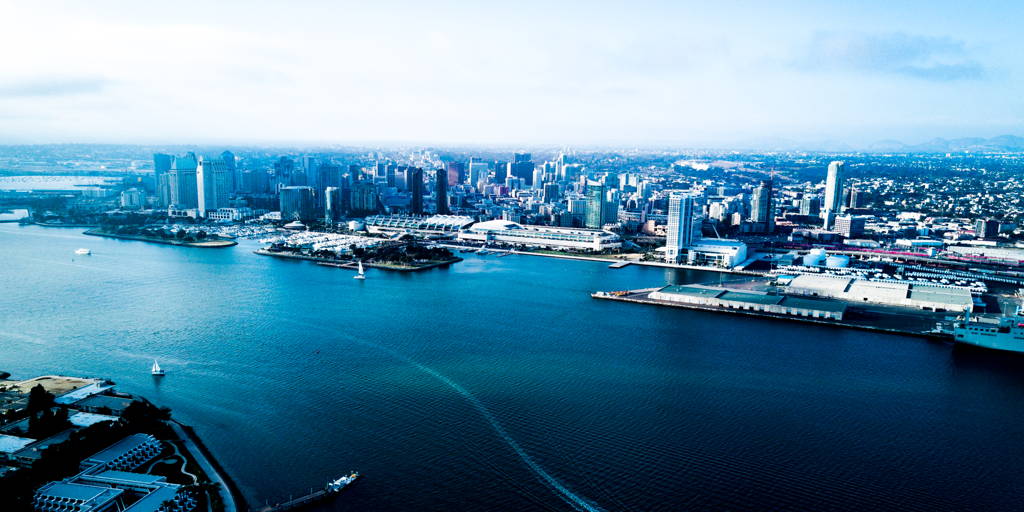 If eyes are the first thing someone notices about you, give them even more to love! Eyelash extensions will enhance your eyes by giving you the appearance of fuller and longer lashes 24/7. If you're looking for a salon to get lashed, look no further! Here are the top eyelash extensions in San Diego to make your search a little easier.
Keyluxe Beauty and Ink
Who needs complex makeup routines when you can effortlessly enhance your natural beauty? Keyluxe will give you amazing lashes, making you the lash envy anywhere you go! Attention to detail, professionalism, a personable approach, and quality work are the qualities that win Keyluxe a spot in the list of the best eyelash extensions in San Diego.
Customer review:
"I've been a client of Kyra's for quite a while now and I can confidently say Kyra is just amazing! She is an amazing artist and professional. She will clearly explain everything to you and answer any questions. I couldn't be happier with the amazing work Kyra has done for me." — Karen L.
Blowbunny Salon
From the moment you walk in through the door to the moment you leave, you'll experience nothing but phenomenal customer service at Blowbunny Salon. This salon offers several services and you'll love every single one of them. Blowbunny provides flawless lashes using only the highest quality products and latest techniques.
Customer review:
"Love this place! I always have a great experience. The owner is fantastic and as a result, so are all of the technicians. They are polite, considerate, professional and immensely talented!" — Karen V.
Blink Lash Boutique
In the blink of an eye, you'll have the gorgeous lashes you've always dreamed of! Get lashed at Blink Lash Boutique and receive exceptional customer service and high-quality results from a knowledgeable team in a beautiful environment.
Customer review:
"Most natural lashes and best customer service! I've been going to Blink for almost 2 years and still get asked if my lashes are real! All the girls that work there are wonderful and highly trained. I've recommended Blink to several of my girlfriends and they are loyal customers also!" — Roxanne B.
San Diego Lashes
If customized lash extensions are what you're looking for, visit San Diego Lashes salon. The team at San Diego Lashes offers a large variety of lashes to provide you with the most flattering look for your unique eye shape. The experts at this salon are described as honest, caring, and professional. This salon is also well known for their long-lasting lashes.
Customer review:
"As a fellow lash artist, I can tell you that Jamie is a phenomenal lash artist who not only delivers gorgeous looking lashes but also takes in your overall aesthetic to ensure that the lashes are flattering to your face and eye shape. She is only one of a select few in San Diego that I trust to do my eyelashes. I highly recommend her." — Tara W.
Tenderoni Lashes
It's all in the details, lash babes, and Tenderoni gets that! Candace, the talented Founder & Master Lash Artist, practices the eye framing technique to achieve the perfect look for your unique eye shape. Tenderoni allows customers to tailor everything from the lashes' length, thickness, and curl to achieve beautiful coverage and the best look for you.
Customer review:
"Candace is a magic maker. Not only is she easy to talk to – she is professional, knowledgeable, and detail oriented." — Cheryl C.
Diva Lash Boutique
Look and feel like a diva with your new fabulous lashes! DivaLash Boutique wins a spot in the list of the best eyelash extensions in San Diego because of their talent, high-quality service, and going above and beyond to exceed their customers' needs.
Customer review:
"I am absolutely thrilled with my lashes and with Dee. She was very professional, courteous and friendly. I can't stop showing off my new lashes! They look fab! Thank you, Dee!" — Suzanne H.
Garnet Lash Studios
Enhancing your natural beauty while taking care of your natural eyelashes is Garnet Lash Studio's top priority. You'll love getting lashed in a beautiful salon with a knowledgeable team that's truly dedicated to their customers. Several of their reviewers say they love Garnet because of their longer-lasting lash extensions. Also, did we mention their adorable apparel?!
Customer review:
"I have had lashes 4x before this and they are by far the best !!! They look and feel amazing and I can't wait to keep them up … the service is amazing they are super professional and they really take their time with every client to make sure they are 100% happy !! I would recommend it 100%" — Jenifer S.
This Lash Life
We might be a little biased, but This Lash Life is a good life! Andrea, the talented Lash Artist at This Lash Life, is fully aware of their customers' wants and needs, accommodating, and all about attention to detail.
Customer review:
"Believe me when I say, ladies, she [Andrea] is the MASTER OF LASHES!! She is highly accommodating to her clients' needs, takes her time and perfects your lashes, and actually cares!!!" — Ava T.
Tranquility Lashes
Tranquility is what you'll experience after cutting your makeup routine in half. From a relaxing environment to outstanding customer care to incredible results, Tranquility Lashes delivers the ultimate lashing experience for their clients. You'll walk out of this salon feeling amazing inside and out.
Customer review:
"Jason is an amazing professional creating beautiful lashes for all that use his services. His studio is very calm and peaceful. You are transported into a zen-like experience. Have no doubt that your lashes will be luxurious, beautifully full, and oh so natural looking. I could not give Jason a higher recommendation." — Patricia A.
Poshe' Lash & Skin Care
Ready for gorgeous and long-lasting lashes? The highly skilled lash technicians at Poshe' Lash & Skin Care pride themselves for having loyal clients that have been repeat customers for years. Poshe' will give you beautiful and customized lash extensions while maintaining the health of your natural lashes.
Customer review:
" As a licensed Cosmetologist myself, I am extremely particular of which professionals I trust. I've been coming to Poshe for 3+yrs for lash extensions. Holly is extremely talented and I always leave with beautifully long, full, gorgeous lashes that last! All technicians have very high standards to ensure every client receives a luxurious, quality experience." — Rene T.
Want to learn how to do lashes in San Diego? Click here to sign up for eyelash extension training in San Diego today!
Busy schedule? You can get your eyelash extension certification online too.