10 Best Eyelash Extensions in Seattle
February 18, 2021 by The Lash Professional.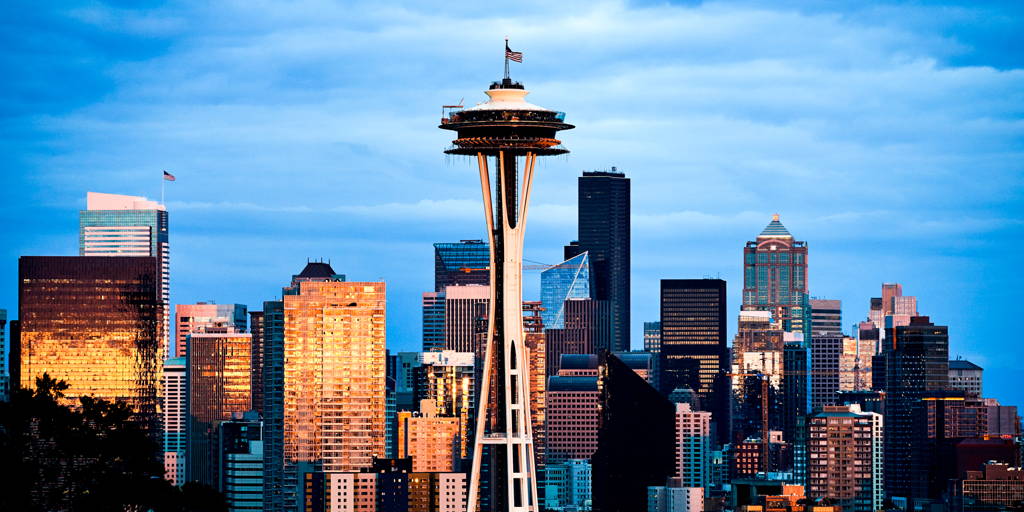 Calling all Lash Babes in Seattle! Whether it's your first time trying lash extensions, your twentieth, or you're looking for a new lash salon, we've picked out the ten best eyelash extensions in Seattle to make your search easier.
Pink's The Beauty Boutique
Pink's The Beauty Boutique leads the list of the ten best eyelash extensions in Seattle. Compassion, hard work, love, honesty, integrity, and humor are the core values and foundation of this salon's superior services. Pink's The Beauty Boutique loves what they do, which is reflected in their outstanding work and customer service. Pink's lash technicians are also known to be accommodating, helpful, friendly, and mindful of clients' requests.
Customer review:
"If you want amazing service and exceptional work, this is the place you wanna go! I've been so pleased with my lashes!! I love being able to just get up in the morning and go." — Rosemarie T.
Lash Society
Ready for a lash getaway? Lash Society provides a beautiful, cozy and welcoming atmosphere that sure feels like the ultimate lash getaway. Their talented and professional staff puts their clients' wants and needs above anything else. Their customers describe this salon as a pleasure to go visit.
Customer review:
"Had a fill appointment with Ashton today and I'm in love. The salon is great. The communication between the artists is light-hearted and comfortable. Ashton is so incredibly pleasant and was so informative. Highly recommend Lash Society!!" — Beth M.
Caroline's Lash Boutique
Gorgeous lashes are a blink away! Not only will your lashes look fabulous, but they will also feel light and comfortable—the way it should be. Caroline's Lash Boutique takes care of their customers and exceeds their expectations. You'll come in for the lashes, but you'll also become a fan of their comfy beds and soft blankets!
Customer review:
"This is the only place I allow to do my lashes. I'm very particular when it comes to my lashes and Caroline and her team always go above and beyond to ensure I walk away a happy customer." — Sasha S.
Dulce Lash Lounge Seattle
Sit back, relax, and let the experts at Dulce Lash Lunge work their lash magic. Dulce's staff is described by their reviewers as trustworthy, welcoming, gentle and kind. With a thorough consultation and a meticulous lashing process, you can expect an outstanding experience from beginning to end.
Customer review:
"I LOVE this salon. Very clean place with friendly staff. I've worked with most of the girls; they are all great! … Thanks for always giving me the best experience!" — Kelly T.
Tin & Lash
Tin & Lash takes the fifth stop on the list of the ten best eyelash extensions in Seattle. At Tin & Lash, perfection and professionalism— along with beautiful results— are the main goals. Their talented staff sets high expectations for themselves, resulting in a top-notch experience for their customers. Their lash technicians offer their customers informative advice and help them understand how to best care for their new lashes.
This salon also offers a Lash Membership for unlimited eyelash fills, convenient for those who want ready-to-go lashes year-round.
Customer review:
"First time ever getting lashes and I will never go anywhere else! The salon was so cute, the staff was friendly and informative. The [place] was extremely relaxing and gentle. Obsessed with this place!" — Antonia R.
Lovelash
Be ready to love your new lashes! From their excellent customer service to the serene ambiance, Lovelash clients enjoy the overall lash service experience. Their friendly and professional staff strives to fully take care of their clients from the moment they arrive.
A peaceful, beautiful and comfortable atmosphere (which includes heated beds) make for a perfect lash sanctuary.
Customer review:
"Tanya is amazing! I have been searching for a new lash extensions artist for a couple years now and have not come across anyone as great as she is! She listens and gives you exactly what you are looking for and also gives her opinion on what would look perfect on you!"
— Vanessa A.
Mehreen's Glam Lounge
Calling all lash lovers! Visit Mehreen's Glam Lounge and you'll walk out of there feeling fierce and confident. Mehreen is warm, positive, and a perfectionist when it comes to lashes. Mehreen's clients love her positive energy and the amazing extensions that leave them feeling uplifted. Good vibes only at Mehreen's!
Customer review:
"It's official. Mehreen has gotten me addicted to eyelash extensions. It's not her fault though, it's just that she's so talented at what she does and I'm always feeling my best self when I leave! She takes her time making sure it looks perfect…" — Krystal G
Lash Theory
Our theory: Lash Theory will leave you feeling good and shining through! Their team of Lash Experts is highly knowledgeable and caring, and they'll work hard to provide you with the best look for you. Their customers look forward to going back because of the fun and enjoyable environment.
Customer review:
"I wouldn't go anywhere else! Love the clean and relaxing atmosphere of this shop but love the lash artists even more. They give me the exact look that I want while keeping the health of my natural lashes in mind." — Sarah V.
Vivid Lash at Nikki's Lashes Beauty Bar
Nikki's Lashes Beauty Bar sure knows how to keep their clients coming back. This salon offers both Eyelash Extensions & Lash Certification Training in a nice and relaxing atmosphere. Quality work, great prices, and outstanding customer service make this beauty bar a go-to lash spot.
Customer review:
"Nikki is great! she's very gentle, speedy and does quality work for a GREAT price." — Maria N.
Splash Skin Care & Extensions
Get ready for the compliments!The Lash Stylists at Splashwill enhance your natural beauty with luscious, natural looking, and long-lasting lashes. The highly knowledgeable, meticulous, professional and personable team at Splash will make the best out of your lash service.
Customer review:
"Jae is amazing! I have been seeing her for a while now and don't EVER plan on going to see ANYONE else! She is always so professional and meticulous which is what I love in a lash stylist!" — Sarah S.
Want to learn how to do lashes in Seattle? Click here to sign up for eyelash extension training in Seattle today!
Busy schedule? We have eyelash extension training online too.