10 Best Eyelash Extensions in Tampa
May 6, 2019 by The Lash Professional.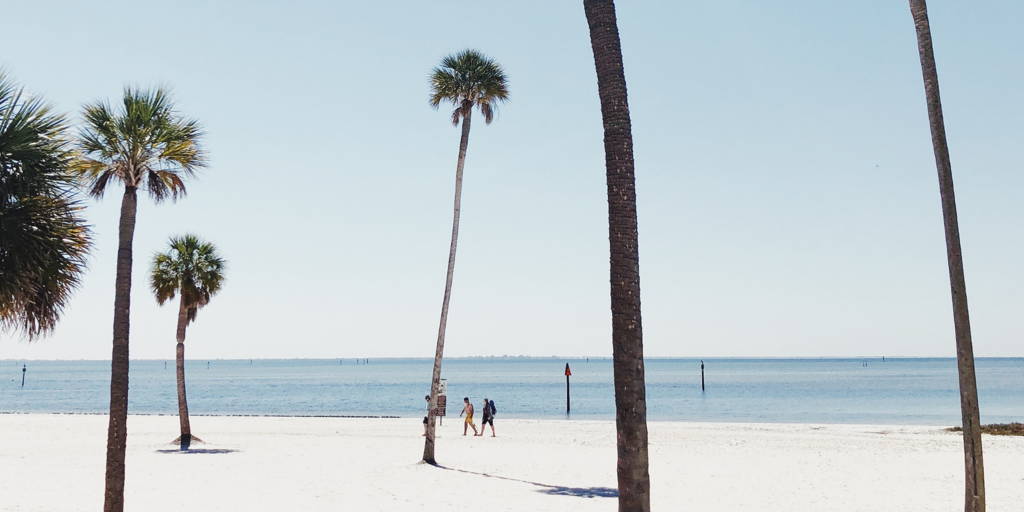 Are you dealing with the daily struggles of putting falsies or mascara on? Come on Miss Florida, you don't have to deal with that. Stop by these places to find the best eyelash extensions in Tampa and throw those falsies and that mascara away!
This is your invite to the lash gang babe! We've included a list below of some of the top 10 best eyelash extensions in Tampa that you don't want to miss out on. Say bye to mascara!



Luxe Day
Looking for an all exclusive getaway without breaking the bank? Located in the heart of Tampa's SOHO entertainment district, try out Lux Day Spa! Currently taking new clients and offering a full menu of stress-relieving and beautifying services. Not only is this the place for great eyelash extensions in Tampa, but this is also a great place for beauty in Tampa!
Customer Review:
"I just got my eyelash extensions for the first time and I am in love! Luxe day spa made the experience feel so luxurious and relaxed! From the amazing customer service to the beautiful atmosphere, I would definitely recommend to a friend! The lashes look natural, opened my eyes right up! I don't even need makeup now! I got the mixed volume lashes for someone with really curly lashes! Genie is so sweet! She did my lashes!" Sharon S.
---
Paola Beauty Boutique
We are loving Paola's space! This boutique is an all women's team! At Paola Beauty Boutique you will find the best eyelash extensions in Tampa! This is the place!
Customer Review:
"I'm so glad a friend recommended Paola for lash extensions. I love them! So many compliments and I save a lot of time skipping mascara applications! Paola is very professional and down to earth. I enjoy every visit with her. My life is more complete with Paola's Beauty Boutique 5 stars all around!" Betbet L.
---
Lash Spa Studio
This lash studio is a must visit for anyone looking for great eyelash extensions!
Customer Review:
"I have been going to Lash Spa Studio for over 2 years and I am obsessed! I have stuck with lash technician Abby for my entire two years and she is AMAZING !! Always so generous, caring and genuine. I've gotten eyelash extensions before and it was a terrible experience. Everyone at Lash Spa Studio knows what they're doing and are very thorough in their work. Would recommend this studio to anyone !! Plus they are always doing special deals!!" Anna R.
Milly on Lashes
Whether this is the first time or you've been getting eyelash extensions for quite some time, Milly on Lashes is ready to offer you the best experience possible. You won't be disappointed.
Customer Review:
"I give Milly 5 stars and more for an awesome experience! I love my lashes! She's very personal and makes you feel Comfortable. The atmosphere is so humble! Thanks, Milky on lashes." Jahaira C.
---
Hi Face Studio
If you're looking just for a natural look to enhance your look or full glam, Hi Face Studio is the way to go. Their main goal is to make you feel more beautiful in your own skin and they sure do that!
Customer Review:
This is the only place I will go for my brows and lashes!! Have gone for a year and brought many of my friends with me and we all love Ana and Roxana!! I have received so many compliments on how natural and beautiful my extreme lashes look!! Jessica H.
---
The Lash Studio
This lash momma knows the tips and tricks to get those lashes from ordinary to full glam. Starting out her lash journey in Pennsylvania and now bringing her talent to you at The Lash Studio.
Customer Review:
"I absolutely love Samantha! I moved here from California last year and I've had a hard time finding a new lash artist I can trust and I'm so thankful I stumbled across her studio in my searches! Her work is absolutely flawless and I am extremely happy with my lashes. She is so easy to talk to and makes you feel so comfortable right away! I can't wait to come back for my fill already" Linh D.
---
Chateau Blanc Lash & Beauty Lounge
This lash and beauty lounge is bringing you all the Paris vibes! Where do we sign up?! Offering a modern but yet intimate spot to get your eyelash extensions done a this is a must go place. Chateau Blanc Lash & Beauty Lounge is the spot.
Customer Review:
"I love this place !!! They just moved to a new location but it's so beautiful and elegant and CLEAN. Ivana was absolutely wonderful. I got my lashes tinted and their classic extensions and they look amazing I feel so great. She makes the hour go by so fast because she is so funny and kind. She is also attentive and professional because she makes sure you're comfortable the entire time. I'm going to be a new regular customer for sure! Next, I might try a bikini wax because that's just how comfortable I feel here. 10/10 would" Sky C.
---
Lash Naps
The name say's it all! If you are looking for a quick nap and to wake up to an amazing lash set this is your spot. Lash Naps is such a cozy place to get great lashes and a little shut-eye.
Customer Review:
"I've had lash extensions for years and I never really found a lash tech I loved until I found Brittany! I love the way my lashes look each time I get a fill and they always last. The appointment is painless and takes no longer than an hour and I'm always happy with the results when I leave. You can tell Brittany is extremely good at what she does and cares about her clients :)" Maizee D.
---
Eyes On You Salon & Spa
Talk about an all-star team! At Eyes On You Salon & Spa these ladies are ready to make every day a special day. All of their salon and spa services have been made mobile too, so don't worry about even driving. They have thought of everything! This place is the place for the best eyelash extensions in Tampa and all over Tampa!
Customer Review:
"Such a great team! They offer so much all in one place & make it super simple to make an appointment and accommodate all the needs for any occasion. Speaks volumes to walk into a welcoming environment & get exactly what you want, whether it's hair, makeup, lashes, extensions or a great tan, I know eyes on you beauty will deliver. This place I completely recommend as a go to. Good job girl, especially hats off to Tamara for leading in such a great way for us ladies to get beautified when needed!" Michelle D.
---
Lash Addict Studio
We are ending off our list of the 10 best eyelash extensions in Tampa! Lash Addict has 2 locations to make your life as easy as possible. A big thank you to this amazing studio for making our life easy. Aren't they just the best?!
Customer Review:
"Annie did a wonderful job! It was my first time at this studio and I enjoyed everything about it. Highly recommend!" Olivia C.
Do you want to learn how to do eyelash extensions in Tampa? We have some upcoming training's. Start your new career today by signing up for our classic eyelash extension training!