10 Best Eyelash Extensions in Scottsdale
April 11, 2019 by The Lash Professional.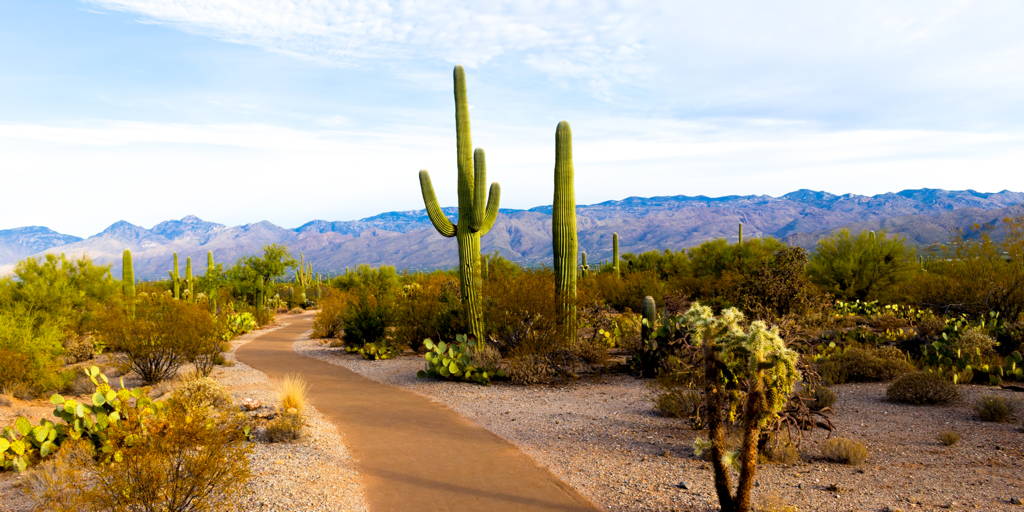 Scottsdale: 31 miles long and 11.4 miles wide at its widest point. So, there's plenty of room for lash salons within the city limits. Looking for eyelash extensions in Scottsdale? How about at a luxury spa or resort that offers this service with deluxe pampering among a spectacular scenery. Do you want something less fancy? Scottsdale has that too! Have lash extension's been on your mind? Whether you're looking for a twist on your wedding makeup or your everyday look, I got you covered with the top eyelash extensions in Scottsdale.
---
The Lash and Sugar Company
The Lash and Sugar Company are an ALL-Expert team of dual trained lash artists. These artists are trained and certified by today's most sought after educators from The Lash Professional. This lash salon prides itself on quality! Their team of artists go through an extensive training program that enables them to give their clients the best lash experience possible. Looking for great eyelash extensions in Scottsdale? You found your place! Find this lash salon in old town, where everyone wants to be.
Customer Review:
"Getting lashes done is the best choice I have ever made. I love this cute little eyelash studio. The girls are amazing & I couldn't ask for better service. My lashes look so beautiful & natural!! 100% recommend!!" Mykaela T.
---
Ashley's Beauty Lounge
The owner of Ashley's Beauty Lounge is a self-proclaimed skin and eyelash perfectionist. Her passion for helping her clients find a solution to their challenges, came from her own frustration at finding help for her own skin issues. From skin to lashes, make this your first stop! Ashley's is the place to go for great eyelash extensions in Scottsdale! It's all about the passion and this girl has it.
Customer Review:
"Kind people, caring owner and staff. I had a wonderful experience and my nails turned out nice. They have a good sense of what customer service is all about. Would recommend." Lorena R.
---
Wink Facial and Lash Bar
Wink Facial and Lash Bar have been featured in AZ Foothills Magazine (July 2011 issue), AZ Foothills Magazine, Channel 10 News, and on Spa Fit Finder for best eyelash extensions in Scottsdale. Wink's lash team is waiting to cater to all your lash needs. They have a great reputation for a reason!
Customer Review:
"Layla has been doing my lashes for 7 years and I literally cannot live without them!! I did them the first time for a wedding in 2011 and developed an instant love and have never looked back! Love my Layla lashes!! Her attention to detail and execution leaves me with the best lashes!!" Janna M.
---
Diva Lashes
Diva lashes is an advanced beauty professional salon specializing in giving eyelashes the makeover you deserve. With years of experience in eyelash artistry, you won't leave unhappy. Why wait and miss out on a lash makeover with the best eyelash extensions in Scottsdale: Diva Lashes!
Customer Review:
"After an extensive search for a good lash place, I found Diva Lashes and booked an appt. online. I've never gotten eyelash extensions before so I wasn't sure what to expect. Upon arrival, the staff was extremely welcoming and friendly before I was brought back to the room. The entire procedure was painless and actually very relaxing. More importantly, my lashes look amazing!! I got a classic set and I couldn't be happier. I absolutely recommend Diva Lashes and will definitely be back for future services." Kayla B.
---
Let's Lash
Let's Lash officially opened its doors in January 2015. The studio was created by the very talented Lori Myers. Let's Lash has been providing the women of Scottsdale, AZ the luxury of not having to apply a single coat of mascara! No one want's running mascara down their face. Let's Lash will help fix that issue and leave you with a smile.
Customer Review:
"Super cute space, love the online booking feature. Great lash work is done here and everyone is so nice. Also, I had a concern once that I raised and they immediately responded and were understanding and very helpful, which I find is rare that businesses respond as well they did. A lot of businesses could learn from them on how they treat their customers." Dre D.
---
Mai Lash & Brow Studio
Mai Lash & Brow Studio believes that eyelashes and eyebrows completely transform a person's look thus, boosting self-confidence. They make sure to provide the best lash service by using the best products. Stop in and get comfortable! They can't wait to give you the best eyelash extensions in Scottsdale.
Customer Reviews:
"I'm a huge fan of Mai Lash for two reasons. 1. Ann. She does an amazing job on my lashes, correcting mistakes made by others. I'm VERY happy with her talent. 2. Customer service. I had an issue, brought it to the attention of the staff and the did everything imaginable to fix things for me.
Very professional place, lovely clean environment, I'm hooked. Highly recommended Mai Lash!" Laura D.
---
Le' Lash
Le' Lash was established in 2011! Stop by and get a set of perfect eyelash extensions in Scottsdale or they can come to you. Whether you try their mobile service or stop in at their salon, you will be taken care of!
Customer Review:
"I absolutely love going to Le'Lash! Taylor is professional and knowledgeable. I have never experienced getting eyelash extensions so I was extremely nervous. My appointment was enjoyable and the results were simply AMAZING. My lash extensions were natural looking and lasted a long time before my next fill. I am so happy I found Taylor. Ladies, you should try her out, you will be happy you did!!!" Brooklyn P.
---
Wink Beauty Bar
Wink Beauty Bar specializes in eyelash extensions, waxing, and skincare. The owner, Sarah, takes great pride in her beauty bar and ensures everyone leaves completely satisfied with their service. Additionally, she is hard not to love!
Customer Review:
"I absolutely love my lash extensions from Wink! I just moved from out of state and was a little nervous about finding a new lash lady, but Sarah is amazing. Conveniently located, easy parking, clean shop. Sarah is easy very friendly and easy to talk to. My lashes are extra full and holding up really well. I will definitely be back! Thank you!" Tiffany M.
---
Eyeconic Lash & Beauty Bar
Eyeconic Lash and Beauty Bar is a specialized lash and skincare boutique. What began in 2013 as a small, one woman operation has organically grown into one of the busiest lash studios in Scottsdale, featuring 5 highly talented lash artists. Over the years they've cultivated an extremely loyal customer base by striving to deliver the exact lash look that is right for each of our valued guests. Say Hi to the team as you enjoy some well-deserved pampering.
Customer Review:
"Love, love, love this place! I've been going to Eyeconic for a year and every time I go in, I leave feeling gorgeous! I get my lashes done regularly and it's a relaxing experience with great results. Everyone is friendly, professional, and knowledgeable. I've also gotten facials at Eyeconic and would highly recommend that treatment as well. If you're thinking about going to Eyeconic, do yourself a favor and go!" Lindsay B.
---
Hush Lash Studio
Are you wanting longer, thicker and fuller Lashes? Hush Eyelash Studio applies a semi-permanent way of lengthening and thickening your natural eyelashes without the need for mascara or curlers. So don't hesitate to book your appointment today for amazing eyelash extensions in Scottsdale!
Customer Review:
"I've been going to these gals for over a year now and they've become family. Highly recommend them and their services." Cassie C.



Want to learn how to do lashes in Scottsdale? Click here to sign up for eyelash extension training in Scottsdale today!
Busy schedule? You can get your

lash extension certification online

too.