6 Tips to Prepare to Reopen Your Beauty Business in 2020
July 1, 2020 by The Lash Professional.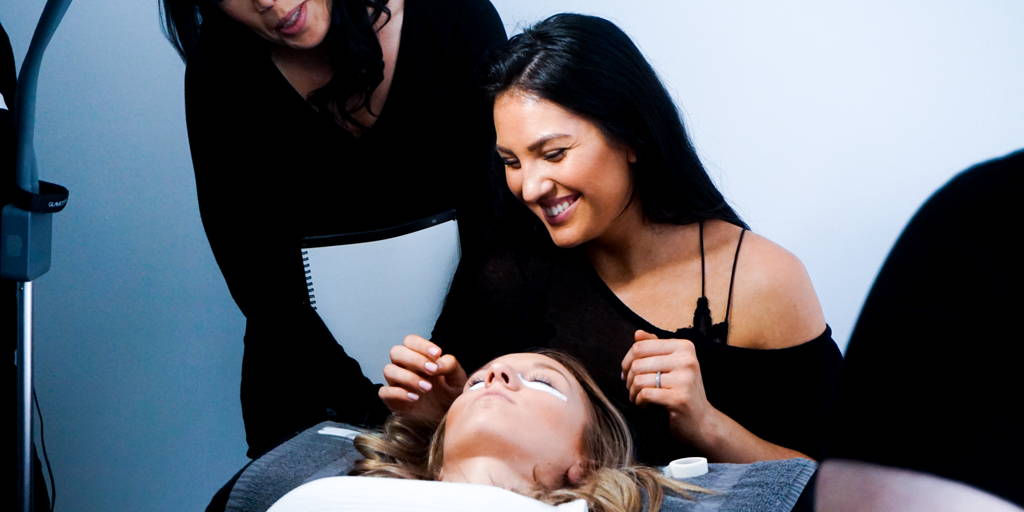 In most states, beauty businesses are once again up and operating. However, opening their doors in the midst of a pandemic comes with a whole new set of challenges.
We asked six thought leaders what they are doing to prepare for a successful re-opening.
Read on to find out how they are making the most of the situation.
Take Time to Declutter
Re-opening your beauty business is an exciting and equally scary thing. Depending on the size and space of your business, it might be time to declutter. Extra chairs, tables and other decorative pieces could be taking up extra space that needs to be used so people can social distance safely. One of the best tips is to only keep equipment that you absolutely need in order to operate – everything else can go in the back closet for now.
Vanessa Molica, The Lash Professional
Learn From Others
We started thinking about our reopening long before we were given the green light which helped us when it came time for our doors to open. We began by looking at what other cities had done that were ahead of our reopening plan. Installing plexiglass at reception, ensuring all our lash beds were at least 6 feet apart, adding plastic bins under each bed that were easy to disinfect for our clients' personal belongings. We made masks mandatory for staff and clients. If a client is entering our shop, we are charging a small surcharge for masks to cover our overhead. We require clients to use hand sanitizer upon arrival and send out an automated Covid-19 waiver to ensure our staff's safety.
Jessica Lapuz, OutLash Beauty Boutique
There's No Such Thing as Too Many Updates
With places slowly returning to a new normal, making sure that clients and customers remain in the loop about any changes is a crucial part of the process. Updating your customers on the precautions in place, how you're taking clients differently, any exciting promos with the grand reopening, and anything else you might want to let your customers know should be done in a fun yet informative way.
Nate Masterson, Maple Holistics
Focus on Existing Client Relationships First
When you're scheduling appointments, focus on existing client relationships first. Gather a list of your most valuable clients (the loyal clients who have the largest visit history) and notify them about your anticipated reopening date, either through a mass text message, email or phone call. Make sure you have enough personal protective equipment (PPE) and remind clients of your policies before they come in.
Danielle Cohen-Shohet, GlossGenius
People Will Have Questions About a Lot of Things
Make it easy for your clients and partners to reach out and proactively communicate. This includes sharing what exact steps you are taking to make your environment as safe as possible. Be a good listener; understand what's working and what's not and don't be afraid to evolve as needed.
Budget For Safety Measures
Budgeting is going to be crucial when re-opening your beauty business. On top of the fact that business may not resume to full capacity right away, there are now going to be new safety measures that cost extra money. Sitting down and projecting costs for things like masks, plexiglass and gloves is going to you better balance income once you officially re-open.