10 Best Eyelash Extensions in Fresno
June 21, 2019 by The Lash Professional.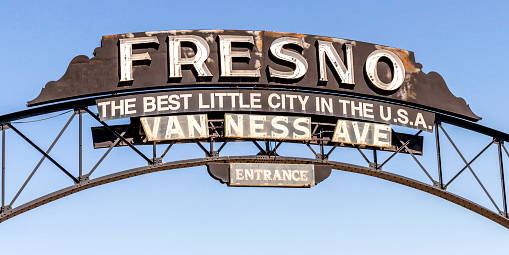 Fresno has it all! If you're looking for the best eyelash extensions in Fresno, don't worry we have you. You have some options. But hurry! Open appointments don't last forever when you're the best. Find the best that seems to fit you the best and make that appointment right away. Cheers to beautiful lashes!
The Lash and Brow Studio
There is a reason why everyone says that The Lash and Brow Studio is the best place to get eyelash extensions in Fresno. They believe in quality. Quality customer service, products, and lashes! We love quality and we know you do too. Check them out!
Customer Review:
"First off, who needs falsies or mascara when you can get lash extensions! Second, Felix, who does my lashes is phenomenal. He brings such ease and relaxation during the whole process. As a regular, you feel like family and always welcomed. He is very knowledgeable as he has been doing lashes for about 5 years. He knows all techniques and can manage lengths for all lashes. Every two weeks I go in for fills, mega volume, and I walk out very happy. You wake up looking bright and awake with your lashes. I went from 17's to 13's and my lashes still look great with both lengths. I suggest you come in and get them done, you'll be satisfied with the results! You won't regret it! Falsies and mascara are a thing in the past once you go here." Nicki
---
Fab U Lash
Are you looking for the best eyelash extensions in Fresno? Well, don't wait any longer to get those lashes done, because Fab U Lash is here to take care of you. We highly recommend scheduling an appointment as soon as possible because they book up fast! Make the appointment that will take your eyes to that next level!
Customer Review:
"I wanted to wait a couple of days so I could leave an honest review. I have tried multiple people around the area in hopes of finding someone who is good and Denise is it. She's very professional explaining what you need to do in taking care of your lashes. My main concern was the fall out rate and of course the appearance of the lashes. It's been a couple of days and I have yet an eyelash to fall out! This is a first compared to other people I had gone to. The lashes look natural yet full. I just love them! I have definitely found my lash lady."
---
Lash Out Loud Eyelash Extensions
We know you want to lash out loud with Lash Out Loud Eyelash Extensions. Stop in for the best eyelash extensions in Fresno. You won't regret it.
Customer Review:
"I have been coming to lash out loud for months now and have had nothing but positive experiences! Irene (lash artist) is friendly, accommodating, and always does a great job. She is a true expert in lash extension application and her work is amazing. If you're looking for safe, fashionable, and flawless lashes this is the place to go!!" Melissa
---
Fixations Lash Spa
The ladies at Fixations love lashes and it shows. They make sure every single client leaves their space feeling even more beautiful than when they walked in. Make an appointment here for the best eyelash extensions in Fresno! Fixations will make you fall in love with lashes.
Customer Review:
"Love my new eyelash extensions! My first time at having them done Felicia did a wonderful job. She's very friendly and nice and makes you feel comfortable and relaxed. I definitely recommend coming to Fixation Lash Spa. Felicia and Michelle are accommodating and make you feel like family. Can't wait to come back for my fills. Thank you Felicia!" Julie
---
Embellashes By Anousone
Anousone and Jackie have that lash pride and you can see it in their work. There is something special about a couple of ladies with passion isn't there? If you're looking for some bomb lashes, hit these ladies up. Schedule with Embellashes for the best eyelash extensions in Fresno!
Customer Review:
"Lovely studio in an energetic area downtown. Anousone and Jackie are super knowledgeable and professional experts. Very sweet and friendly too which calms newbies. Jackie explained everything in detail, including important aftercare and maintenance. She has a gentle touch. I wanted natural lashes and that's what she delivered. Natural but a huge impact. I think I look years younger. I can't stop looking at them! Thank you Jackie!!" Michelle
---
iLash Studio
These lash artists have that experience you're looking for. Who wants their lash artist to not be trained or certified? Not us! Check out the ladies at iLash Studio for the best eyelash extensions in Fresno! They got that experience that will get you those lashes you want.
Customer Review:
"I have been getting my lashes done by Lindsay for a little over a year now & not only do I absolutely love my lashes but I love Lindsay! She works with my schedule & I have never had her once cancel on me or ask to rearrange! She is reliable! I went to one lash place & they were done horribly & then I got Lindsay's number & she fixed them! Her quality of work is perfect! I know about 6-7 other people who go to her & also feel the same way I do! If you're looking for beautiful lashes make sure you call the lash lounge!" Jessica
---
Forever Adored
Want the best eyelash extensions in Fresno? Look no longer! Forever Adored is ready to make your lashes full. Sure we will take some lashes that make us feel even more adored. Try them out today! More adoration coming soon!!!
Customer Review:
"Got my lashes done here everything was top notch! I went back to get my hair and makeup done for an event and that was even better. Kelly and her team are the best in town. I would highly recommend for lashes, hair, and makeup." Sherri
---
Helen's Beauty Corner
If you live in Fresno, you've probably heard of Helen. People are talking about how great her lashes are all day and all night. It's hard to keep her a secret. Her lashes are a walking advertisement. Stop by Helen's Beauty Corner to see for yourself why everyone thinks she does the best eyelash extensions in Fresno. Let us know!
Customer Review:
"Helen is an amazing lash artist! I have been getting my lashes done for years and I'm very loyal to my lash artist! Unfortunately, my lash artist moved to Hanford and I needed to find someone! Her work on Instagram instantly caught my eye! She's very meticulous with her application and is seriously one of the best! I am so fortunate to have found her! I got so many compliments after seeing her!" Elaine
---
The Lash Lounge Fresno
Have you heard of The Lash Lounge? It's a Franchise so you might have seen them in other cities too. Have you been curious? Well, whatever city they're in they are known for their great work. If you're like us, you like great work! Try out The Lash Lounge for the best eyelash extensions in Fresno. Great lashes coming soon for you little babe!
"First-time lasher here. I was hesitant at first, but everyone made me feel comfortable. Brittany clarified to me the various styles, material, and fullness of the lashes beforehand. I got the Classic Mink lashes. Afterward, Brittany explained me aftercare instructions and products available. Since I am a first-time lash wearer, I did not get the membership. However, the membership offered is a great deal for someone who wants to maintain their lashes." Merari
---
Xtremely Lashed
Kristina is the star of Xtremely Lashed. This girl will have you feeling like a million bucks after you get up from her lash table. Make an appointment with her so you can have the best eyelash extensions in Fresno. We know you want to! We all the best lashes. Get yours today!
Customer Review:
"Kristina does beautiful lashes. I receive compliments all the time and women asking where I go to get such gorgeous lashes. Just know it may take a few hours your first time. I should also point out I had my lashes done by someone else for my first time and this person glued my eyes shut and it took her 30-45 min to unglue them. It was awful! I found Kristina on yelp and she removed the glue and made my lashes beautiful. She's an expert and I highly recommend her!" Missy
Are you interested in becoming a lash artist yourself? Take The Lash Professional's classic eyelash extension training.