10 Best Eyelash Extensions in Honolulu
July 12, 2019 by The Lash Professional.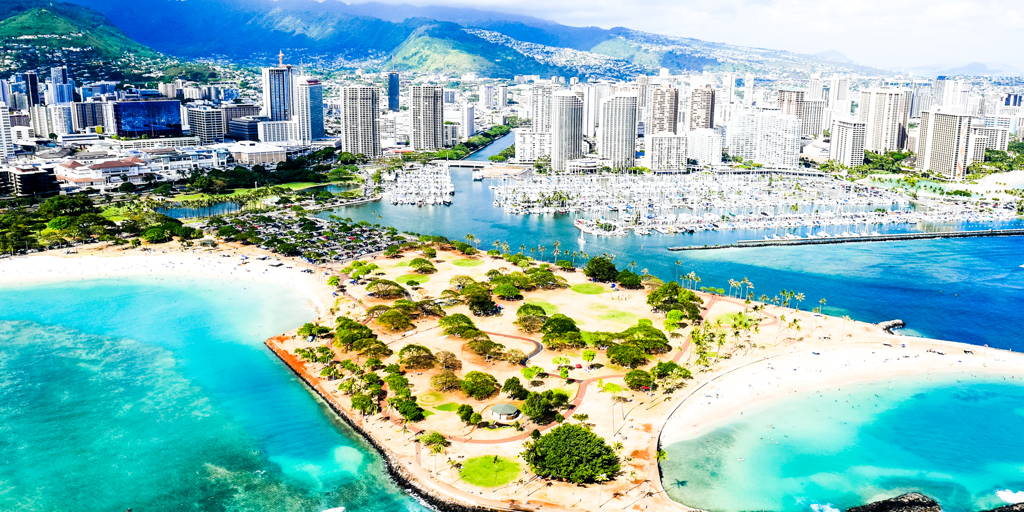 If you're looking for the best eyelash extensions in Honolulu, this post is for you! But remember, when you're booking with the best you need to do quickly. They all book up fast!

Lash Brow Cafe
The girls at Lash & Brow Cafe are passionate about eyelash extensions. Not only do they offer the best eyelash extensions in Honolulu, but they are also always looking at how to get even better. Can they actually get better?! The Lash Professional loves the passion and devotion they have to be the best. Book an appointment with them today. You'll be happy you did.
Customer Review:
"Vera is my girl at Lash and Brow Cafe. I have been getting my lashes done by her for almost a year and couldn't be happier with her work. I get compliments all the time! Location of her salon is great with plenty of parking. Vera is also very flexible and accommodating when it comes to scheduling an appointment. Highly recommend!" Laura
---
Lash Love
Nikki, the owner of Lash Love makes everyone feel like a million bucks. And, we're not just talking lashes. This pretty little thing takes care of her client's hearts too. All we can say is this place is the place to get the best eyelash extensions in Honolulu and refill of that heart kool-aid.
Customer Review:
"Malia is my go-to lash girl if you want lashes because of her precision work and kind personality. She makes the process of getting your lashes done really easy and the beds are comfortable. The studio is very clean and the location is so easy as it is above Moku kitchen. They do validate and so you end up paying about $2 to 3 for parking. Lashes stay on for about 3 weeks and Malia can help you choose what would match your face." Stacy
---
Summer Eyes By Lily Yuriko Satoh
Whether you're about to have a baby, have a baby, or a baby is not in your plans you'll be happy with these lashes! If you're looking for the best eyelash extensions in Honolulu, Summer Eyes is your spot. Make an appointment as soon as possible, they get booked up fast!
Customer Review:
"Love Summer Eyes! The ladies here are very sweet and do an amazing job. The first time was with Yuko and she gave me a full set (got them before I gave birth! Do it, ladies, you'll thank me later), and I promise it lasted just about 2 months (until the last few lashes fell off that is). I've had experience caring for extensions before but I was only expecting them to stay on for maybe 3 weeks tops before I was "bald" again like with my previous lash artist. I'm just passing my two-week mark and still have lashes as full of a set as I would have on a "fill" with the previous lash artist. Lash extensions are a must for new Mommies!! I'm so glad I got mine on again, and I'll be sticking with it this time!" Merielle
---
Babe Cave Hawaii
So you're looking for the best eyelash extensions in Honolulu? Well, we have your spot. Babe Cave Hawaii will take your face from a 10 to a 15. Don't settle for mediocrity. You're the best, so you need the best!
"Babe Cave is my secret for wispy, full and natural looking lashes. I can be very picky about beauty services. Candace is AMAZING. I've never had the confidence to leave the house without a ton of eye makeup, but after receiving services from Candace, I finally feel comfortable enough with no makeup at all. She knows what set of lashes will work best on you and I always have fun letting her experiment with my look. My left eye is usually uneven and getting my lashes done has really helped balance them out. I've gotten so many compliments from people saying they look so natural." Jane
---
Eyelash Extensions Hawaii
Everyone loves Karen and it's for a good reason. This lash babe definitely makes lash dreams come true. If you're looking for experience and passion, Karen is your girl. Check out Eyelash Extensions Hawaii for the best eyelash extensions in Honolulu.
Customer Review:
"Karen is AWESOME! This by far was the BEST lash service I received! I was a bit skeptical because of the horrible experience I had in MAUI at Beauty Spa in Kihei! (Don't go there!).... Karen did an amazing job!!! Her room was nice & clean and she took her time! I came in with a specific look and she wasn't sure if she could do it, but she tried!! And actually did exactly how I wanted them! My lashes are so pretty! They feel light...like I don't have anything false on.. also they feel very comfortable!!! I fell asleep when she was working on me! That's how relaxed I was! Her suite is really nice and when your eyes are open.. you get a nice view!! I'm now addicted lol! Thank you, Karen!!! You have now gained a new client!!!" Shaniece
---
Salon Island Beauty
The ladies at Salon Island Beauty hook it up! This is the place for the best eyelash extensions in Honolulu. The secret is out!
Customer Review:
"After getting my lashes done with Ana three times now, I'm so hooked! I used to get my lashes done in California and my best friend was a licensed professional who did my lashes. In all honestly, Ana is so much better than her!! She will kill me if she read this!
My lashes have so much volume and they don't come off as easily as when my best friend did them. Ana is so gentle that I fall asleep every time she does my lashes. The best part is that I don't have to put eyeliner or eyeshadow anymore. I don't feel as embarrassed going out without any makeup!" Barbara
---
Live Love Lash by Jade
Jade is your lady for the best eyelash extensions in Honolulu. This girl will hook it up. If you have a wedding you need to look amazing for or you just want to look amazing, go here!
Customer Review:
"Jade is the best! I had my lashes done by Jade for my wedding and they were exactly what I wanted. I asked for a fuller longer look and she delivered! People kept asking me how I got my lashes so long. Because, even with how long and full they were, they somehow still looked like I could have grown them myself! I highly recommend her, she is so friendly and her daughters are sweethearts" Daria
---
Kristin Wood Lashes
This beauty, Kristen Wood, is, of course, the owner of Kristen Wood Lashes. She has created such beautiful lash salons that you never want to leave. Her artists are fully trained and all can give you the best eyelash extensions in Honolulu. There is something about dependability right?!
Customer Review:
"I am obsessed with my Kristin Wood Lashes!! Even more obsessed with Marissa, my lash guru at the King St. location, for taking care of me. You are amazing and thank you so much for making me feel pretty every time I come in. Won't go to anyone else. You are all amazing!!!! Well worth the price and investment in myself" Marianne
---
Kimmie Jacob
Miss Kimmie is known for doing the best eyelash extensions in Honolulu. If you want the best, which we know you do, she is your lash artist. It's all about the detail and she is detailed. Hurry and book an appointment, this girl gets booked up quickly!
Customer Review:
"I was referred here by a friend who has been having her lashes done by Kimmie for years and I am so grateful for the referral! Kimmie started doing my lashes in November of last year and she seriously is the BEST- She is so sweet and super accommodating, even though she herself is crazy busy, and she is VERY good at what she does! Every time I have an appointment I leave happy because my lashes look AMAZING, all thanks to Kimmie!" Erin
---
Ooh La Lash and Beauty
The best place for the best eyelash extensions in Honolulu! Try it out and you will be extremely happy!!!
Customer Review:
"Best place to get your eyelashes done! Linda is amazing! She knows what she's doing and very professional and warm. I get so many compliments about my lashes! The storefront is really nice and the chairs are so comfy! It's a really nice therapeutic process." Linda
Want to learn how to be a lash artist? Take The Lash Professional's Honolulu Classic Lash Training.