10 Best Eyelash Extensions in Orlando
June 6, 2019 by The Lash Professional.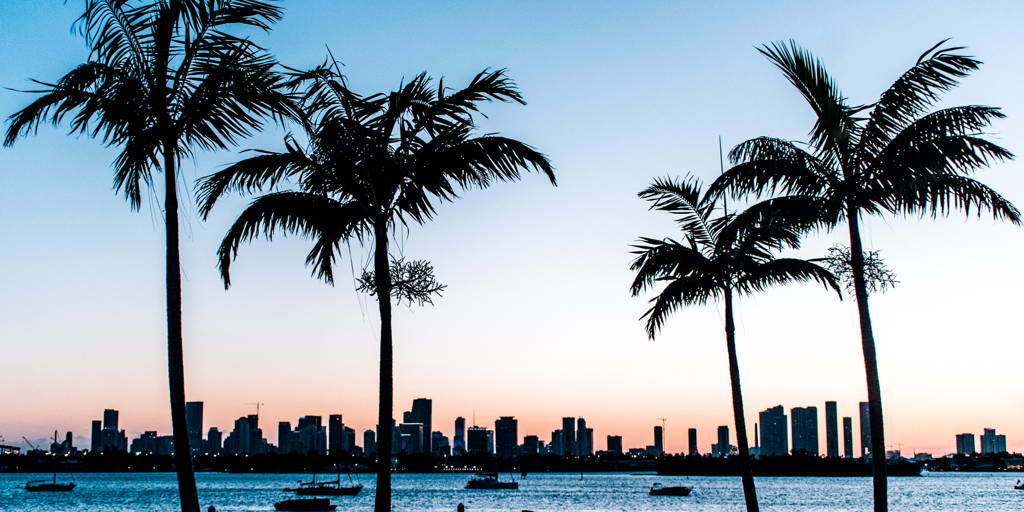 Who doesn't love Orlando and who doesn't love having the best eyelash extensions? Exactly! That's what we're talking about. Make your lash dreams come true babe! You know we got you.
Maxim-Eyes Lashes
Take your lashes to the max at Maxim-Eyes Lashes. If you've been looking for the best eyelash extensions in Orlando you have to try out this spot. You can thank us after!
Customer Review
"I've been having my lashes done at Maxim-Eyes for a few years and absolutely love them. I couldn't imagine getting them done anywhere else. Celine and all of her girls are amazing. My lashes come out perfect every time and last forever. Her salon is super clean and relaxing. They are always flexible with scheduling and their prices are super fair. HIGHLY recommend!" Kennedy
---
Oh La La Brow Bar & Waxing Studio
We've heard good things about this place and can't wait for you to try them. Oh LA LA Brow and Wax Bar will get your brows and lashes on point. Are you looking for the best eyelash extensions in Orlando, try them out!
Customer Review
"I came to Oh La La for lashes after my friend recommended it, and I'm so glad I did. They did such an amazing job. The booking process was so easy and simple, and they worked with my hectic schedule to find time for me. The salon is clean, well organized, and beautifully decorated. It's also centrally located so very easy to get to. The staff is so nice and friendly, and we had a great time chatting and passing time during the whole process. Micaela is AMAZING. She listened to my concerns and talked me through the process so I knew what was happening when. She made sure that I got optimal results and that I was comfortable the whole time. My lashes look SO good. They look like my own lashes, but so much healthier and fuller. I couldn't be happier with the results. Highly recommend!" Huda
---
The Lash & Body Lounge
Want to have the best eyelash extensions in Orlando? Of course, you do. So hurry and make an appointment at The Lash and Body Lounge today.
Customer Review:
"I got my lashes done by Miriam a few weeks ago before my wedding and could not have been more pleased with how they looked in pictures. They were dramatic, yet not overwhelming, the perfect compliment to the makeup artists' work! I would absolutely get lashes with Miriam again, especially right before a nice vacation. They were easy enough to maintain, I received lots of compliments on them, and they stayed on for weeks. She even sent me home with spooly brushes and a bottle of soap to use to clean them every day. An extra bonus- Miriam is a total sweetheart! Such a nice, genuine woman." Deanna
---
Davi Salon
We never thought we would be recommending getting your lashes done inside of a Walmart, but people say they do great work. Try them out?! To be honest, we are skeptical, but if you give them us a try and let us know if they are one of the best places to get eyelash extension in Orlando.
Customer Review:
"Amazing amazing amazing! I've never been so happy with my nails before, Kathy is seriously talented. And beyond that, she is a very sweet person who will make you feel completely comfortable. I loved how creative and excited she was, it gave me complete confidence in her from the start. I'm also new to Orlando so I tried a few other nail salons in the area before, now I'll never see anyone else. I also got eyelash extensions which I had not originally intended on doing but I figured why not. I am SO glad I did, I'll never have to wear mascara again, it's absolutely gorgeous. Thank you soooo much, Kathy!!!" Valerie
---
VAMPD Brow and Lash Lounge
The Lash Professional loves details and Vampd brow and lash is all about the details! From the website to their space to their services, everything is done with complete detail in thought. We are all about us some VAMPD. Stop in and get the best eyelash extensions in Orlando!
Customer Review:
"So glad I found this place! I was interested in eyelash extensions and was researching a ridiculous amount of places. I landed on Vampd's Instagram page that showed client after photos and was immediately sold. Booking an appointment online was super easy and they send follow up texts and emails for confirmation and address location. I've been seeing Megan who does amazing every time! It's an expensive habit but I'm happily addicted to their Manhattan set." Chelsea
---
The Pearl Spa
Want to feel pampered? Of course you do, you're human. Come check out The Pearl Spa for the best eyelash extensions in Orlando.
Customer Review:
"I have been getting my lashes done here for months. I have referred so many people here because they always stop me on the street and ask me who does my lashes. Linda does an amazing job. She is very talented but also very sweet and I look forward to going in to see her. Eyelash extensions are expensive but they are totally worth it." Kristen
---
Yessi Lash
Say yes to Yessi Lash! Yessi loves what she does and it shows. There is a reason this babe has a reputation for doing the best eyelash extensions in Orlando.
Customer Review:
"She's simply the best. She has perfected her craft and knows it so well. She can see what curl and shape would look great. A true artist. On top of that, she is such a cool lady! I really miss her and her lashing skills. I drove from Ocala to Orlando for my appts because she's that good. I've had lashes in Houston, Minneapolis, Jax, NY...I'd pick Yessi. I have moved out of state again or else I'd still be making that drive to see my favorite." Jenn
---
The Lash Lounge Winter Park
A good lash place is hard to find, but, if you're like us, once you find it you're loyal. Well, babe, you will be loyal AF to The Lash Lounge at Winter Park. Make an appointment to get you the best eyelash extensions in Orlando. Who doesn't want the best?
Customer Review:
"I feel so lucky to have found The Lash Lounge so soon after moving to Orlando. Convenient location and luxurious settings come to mind. I had been to the Lash Lounge in California and I am happy to say, the winter park location lives up to my expectations. Jade May be the best lash tech I've ever met! She achieved a flawless classic mink set that I am in love with! I strongly considered not naming Jade in this review so that I could keep her all to myself. But alas, that's not what yelp is all about." Tristyn
---
Winter Park Lash Studio
Melissa, the owner of Winter Park Lash Studio, loves what she does and it shows in her work. Everyone that leaves her studio leaves with the best eyelash extension in Orlando because she cares. Call and make an appointment!
Customer Review:
"If you are looking for full, beautiful lashes Melissa is your girl! Her eyelash extensions look real and no need to wear mascara. I've been to other eyelash stylist and I was not in love with the results, Melissa does the best! She did my lashes right before my wedding and they were so good that my photographer took a close up picture of them. She takes pride in her work and it shows, you won't be disappointed." Crystal
---
Belashed
Stop in and get the best set of ultra-glam eyelash extensions in Orlando! K is one passionate girl and lashes are her passion.
Customer Review:
"K is amazing and very professional. She is detailed and doesn't rush to make sure she does a clean job. Positive attitude and well worth it!" MSS
Want to be a lash artist? Take The Lash Professional's classic eyelash extension training in Orlando and start your career today!