10 Best Eyelash Extensions in San Jose
June 13, 2019 by The Lash Professional.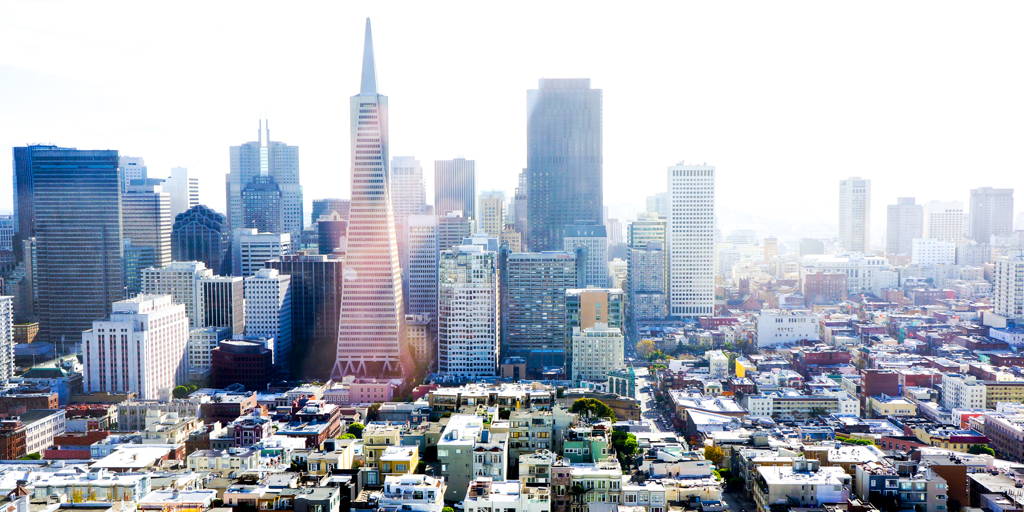 We all want great eyelash extensions right? If you live in or are stopping by for a visit and are in need of the best eyelash extensions in San Jose, look no further. We will lead you in that direction! Make an appointment at any of these lash salons and you'll be happy!


Extreme Beauty Lounge
The name says it all! Extreme Beauty Lounge loves to do those extreme lashes, ya know, volume. But don't worry if you prefer something more natural they can do that too. If you're looking for the best eyelash extensions in San Jose, you have to try them out! You'll be happy you did, we promise.
Customer Review:
"I went here to get eyelash extensions and I got them done from Yvette and she was honestly amazing!! She was so nice and she was really gentle with everything! I was really nervous about how they were going to turn out but I fell IN LOVE with them! They're exactly what I wanted and the curl and length are perfect!! They look so good on me!! I am so happy with my eyelash extensions! Go to Yvette if you want awesome eyelash extensions and great service!" Loveen
---
Lashes by Nikki
People love Nikki and her lashes for a good reason. Stop in and see for yourself why she is known for the best eyelash extensions in San Jose. Your lash dreams are just a phone call away.
Customer Review:
"Nikki is very sweet and attentive! She provides good quality work, as she has been doing this for a very long time. She's very knowledgeable and knows what's best for your lashes and the overall look you are trying to achieve. The set usually lasts about 4 weeks and that's a plus for me since I live pretty far!
Her hands are very gentle and she does them quickly, but still makes them full and precise. She is very easy to schedule with and she will work around your schedule. However you like your lashes, she'll do it that way. She always makes sure that you are comfortable. I love how she makes conversation with you through the process! Her absolute intention is to make sure all of her clients leave happy and satisfied, that's what I love about her. I highly recommend her if you want your lashes done, she takes great pride in her work." Ariane
---
Beautiful You
Have you heard of Beautiful You? They believe that you are beautiful on the inside and the eyelash extensions will only help showcase it. We like that and we like some great lashes. See what all the buzz is about and try the best eyelash extensions in San Jose. They're waiting for you!
Customer Review:
"Service was excellent. I got Vivian and she has her own private room and she's very nice and does and amazing job. I will for sure be coming back. They always have times available for appointments. Vivian made sure I was comfortable at all times and her work is amazing!" Andrea
---
Lashed Eyelash Studio
Okay so, Lashed Eyelash Studio is the freakin' cutest place! No wonder this is the place to go for the best eyelash extensions in San Jose. If you're looking for something natural or glam, the ladies here will hook it up. Try it out for yourself!
Customer Review:
"This place is amazing! I've been getting my lashes done for a couple of years now and this is by far the best experience! The place is so trendy, everyone is so nice and what I appreciate the most they are always on time and communicating via text and email even if they are running a few minutes late! Anne is just an absolute pro- my lashes are full and look amazing for a whole month so the fact that I only need to get my fill once a month instead of going every other week is an absolute lifesaver- since I travel all the way from Livermore. I give them 5 stars and they will have my business for a long time! Highly highly recommend!" Stanislava
---
The Beauty Methods
Hurry up and book your appointment because this place gets crazy booked up, crazy fast. Why? Well, it's because one of the best places to get eyelash extensions in San Jose. Whatever method they're using, we like it!
Customer Review:
"I love, love, my lashes!!! Nikky made my lashes classic natural but beautiful!! I asked Nikky to make my lashes not too much but more natural in a "cute pretty way" where my co-workers will notice something different about my face/eyes but make them guess in a good way. Nikky did exactly what I wanted...It's been 12 days, I'm very surprised that my lashes look the same as the first day I had them...
It's a good sign that means this awesome facility "the beauty methods" only use the best of good quality products..And of course, my beautiful talented lash artist "Nikky". Good quality products married with talented well-trained artist= perfection!!! Thanks a bunch, Nikky!!!" Loida
---
Dreamality
This isn't a dream! This is real life babe and Dreamality is here to make your lash dreams come true. Check them out for the best eyelash extensions in San Jose. They are rated top 10 for a reason, but if you need some proof go see for yourself!
Customer Review:
"Recently got a wispy mix set and it looks amazing as always! I just got back from Coachella (7 days post-lash appointment) AND LET ME TELL YOU. My lashes still look superb and full. I honestly do not know how Dalena does it, she attaches the lashes with so much grace and art that even the strongest forces of winds and dust cannot make them fall out. I thought I was going to come home to only half the lash extensions still attached to my lashes because of the weather conditions (dry, hot, windy) but I was wrong. The studio is conveniently located in a quiet plaza, with lots of parking, and Dalena has done a great job renovating and personalizing her space. The white and blush theme is extremely pleasing to the eye, and the decorations are super cute. Thank you Dalena for another masterpiece work!" Hannah
---
Bloom Boutique
Bloom to your best self at Bloom Boutique. Not only is this place adorable, but also their lash artist are the best of the best! No wonder they are rated best eyelash extensions in San Jose. There is proof in their work!
Customer Review:
"I did a ton of research before going with Bloom; the last thing I wanted was to be a horror story of lash extensions gone wrong! Thankfully, Bloom talked me through the process and helped me pick the right lash type for me. I've been going to Maria for almost 6 months now and can't imagine life without lashes! They always look beautiful and I consistently get compliments on them. They are very natural looking (which is what I want), but they give my face that extra oomph it needs. Any my real lashes are in great condition since I take such good care of them now. Cute atmosphere, great service, beautiful lashes! Worth every penny." Suzanne
---
Lashes By Hanh
They don't mess around at Lashes By Hanh. And we are glad they don't. Everyone here wants the best eyelash extensions in San Jose and they are delivering it here. Have you ever had mega lashes? They are known for adding that mega volume to your eyes. If you haven't given them a try or their mega lashes, it's about that time boo. Make it happen!
Customer Review:
"I LOVE my mega volume lashes!!! I'm so glade I went to Hanh. The spa was calming, clean and quite. The process was painless and relaxing. I took a nap and woke up in glam heaven. Keeping them clean is so easy with the foam cleanser (used $30 deposit) pat dry with a cotton pad then brush out with mini black eyebrow brush (like they have at Ulta, Mac, Sephora ) and they feel brand new and beautified! I also keep a lash brush in my purse whenever hey need a quick lift me up. I've always been a side sleeper so I'm not too worried about ruining them during the night. I'll admit not being able to rub my eyes after washing my face is a bummer but totally worth it. I will be returning for refills and trying other last style options. Thank you, Hanh!!" Lauren
---
Cindy Pro
Everyone loves them some Cindy and it's obvious why. She cares about each and every client. She wants everyone to leave feeling better than they came in: inside and out. Give her a try and see why she is on our top 10 best eyelash extensions in San Jose.
Customer Review:
"I kissed a few frogs until I found the one (Cindy). She LISTENS! I am very specific and meticulous (basically a pain in the butt of a client) But she listens to all my little requests and gets it right every time! Cindy has been doing my lashes for over 2 years now every 2 weeks. I cheated on her a couple of times (sorry Cindy!) due to her being booked and sometimes I need them done last minute... but always get buyers remorse and wish I just waited longer or planned ahead... and as a licensed esthetician, I can surely attest to the quality of her work. Thanks, Cindy!" Ketie
---
Lash Allure
The owner Jaye is known in the lash world. She knows what she is doing and so does all of her lash artist's. If you're looking for the best eyelash extensions in San Jose, you found it at Lash Allure. You won't be disappointed.
Customer Review:
"Lash Allure is hands-down on another level compared to the other lash extension salons. In Bay Area there are probably a hundred lash techs -- but not all lash techs are equal in skill/dedication to the craft. Lash Allure has the top lash techs I've come across in 7 years. These girls are just as lash-obsessed (if not more) than their clients and do lash competitions all over the world. This place isn't necessarily for the client who just wants cheap/the look. This place is for the picky, the meticulous, the lashes-are-life person. Like me. I can't even begin to imagine how I could function if Lash Allure wasn't in my life." Sophia
Want to be a lash artist and work at one of these great places? Take The Lash Professional's online training.