Best Oil Free Mascara for Eyelash Extensions – Lash Retail
October 22, 2019 by The Lash Professional.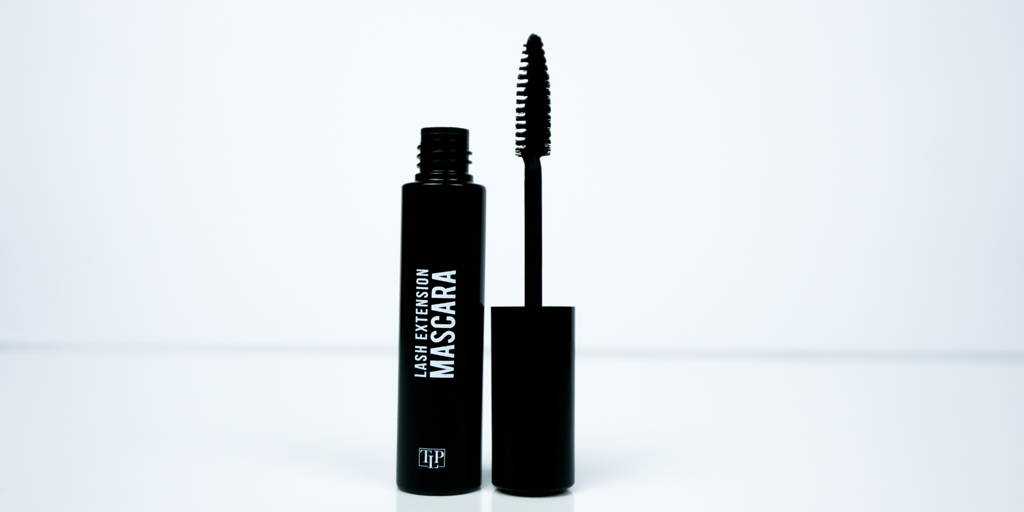 Have you been looking for the best oil-free mascara that will treat you and your lashes, right? Babes, we got you covered!
So many brands of mascara out there may look good, but they have oils in them that will ruin the fiercest eyelash extensions. Why, oh why, do oil-based mascara do that?
The reason is that the oils in the mascara break down the glue holding your lash extensions on! In other words, one of the best ways to makeeyelash extensions last is to avoid oil-based mascara.
So, what kind of mascara should you use? Personally, we recommend an oil-free mascara. To help you find the perfect mascara for your professional eyelash extensions kit, we've put together this list of our favorite oil-free mascara brands.
Is Oil-Free Mascara Safe for Eyelash Extensions?
Before we dive into our list of the best oil-free mascara brands for eyelash extensions, let's discuss why this type of mascara is best. Truthfully, oil-free mascara is really the only safe option for those stunning extensions.

As much as you may love oil-based or waterproof mascaras, they can be incredibly damaging to your beautiful lashes. Oil-free, or water-based mascara, is created without the chemicals and oils that break down the lash glue and destroy the bond that holds your lash extension on.
Additionally, an oil-free mascara is great for those with sensitive skin! Since these mascaras are often not made with harsh chemicals, they are a top choice for those who may have reactions to other brands.
All in all, oil-free mascara is the safest option when it comes to caring for your eyelash extensions! Now, let's get into those top brands so you can add them to your cart today.
1. The Lash Professional's Lash Extension Safe Mascara

Hands down, ladies, this is one of the best oil-free mascara out there. First and foremost, this mascara goes on like a dream and comes off easy. Say goodbye to that unnecessary makeup remover. All you need is a little water to get this mascara off at the end of the day!
Additionally, this mascara is excellent for your eyelash extensions and your natural lashes! With a formula made to nurture your natural lashes, The Lash Professional's Lash Extension Safe Mascara is essential to keeping your lash looks on top.
2. Benefit's BADgirl Lash Mascara
If you're looking for a mascara that gives you the volume you crave, then tryBADgirl Lash Mascara from Benefit!
Apply as much—or as little—of this oil-free mascara to achieve natural or thick eyelashes. Thanks to its brush, you can create volume with ease!
3. Maybelline's Great Lash Washable Mascara
Maybelline's Great Lash brand has been around for 40 years for a reason! With theirWashable Mascara, you can condition your natural lashes and achieve thicker lashes.
Plus, this oil-free mascara comes in four colors: very black, blackest black, brownish-black, and dark brown.
4. Lacôme's Définicils Mascara
For a natural, but noticeable lash look, try out Lacôme'sDéfinicils Mascara. This mascara comes in three colors—black, deep black, and deep brown.
If you want to test this mascara out, or need a go-to travel mascara, you're in luck! Lacôme's mascara has a travel-size black mascara option.
5. Saint Laurent's Mascara Volume Effect Faux Cils
With a new enriching formula, Saint Laurent's Volume Effect Faux Cils provides voluminous looks and conditions your lashes. In addition, you can get this mascara in some unique colors, like bright blue or a deep burgundy.
For those lash babes who rock color eyelash extensions, try adding this mascara to your daily makeup routine for daring lashes!
Lash Tip: Don't forget to clean your lashes at the end of the day! A disposable lash brush and can help remove all the product and leave your natural lashes and extensions fresh.
Give Your Lashes the Royal Treatment!
When it comes to self-care, giving your lashes an extra boost between lash extension fills is a no-brainer!

These are just a handful of the many great mascara brands out there. Regardless, we feel that these are the best oil-free mascara brands to use that have your lashes' best interest at heart.
Knowing the right mascara is only one small part of what it takes to be a real lash boss. There are so manyexpert eyelash extension tips and tricks to learn!
Ultimately, the best first step is to check out The Lash Professional'slash extension classes!
With hands-on training with experts from The Lash Professional, you'll be lashing star looks in no time. Plus, if you're a hustler, we get that struggle. That's why these fantastic courses are also available online!
Now you can have exclusive lashing knowledge right at your fingertips!