Cosmetology Career Path: From Colorist to Lash Marketing Pro
March 19, 2018 by The Lash Professional. Posted in Get Money.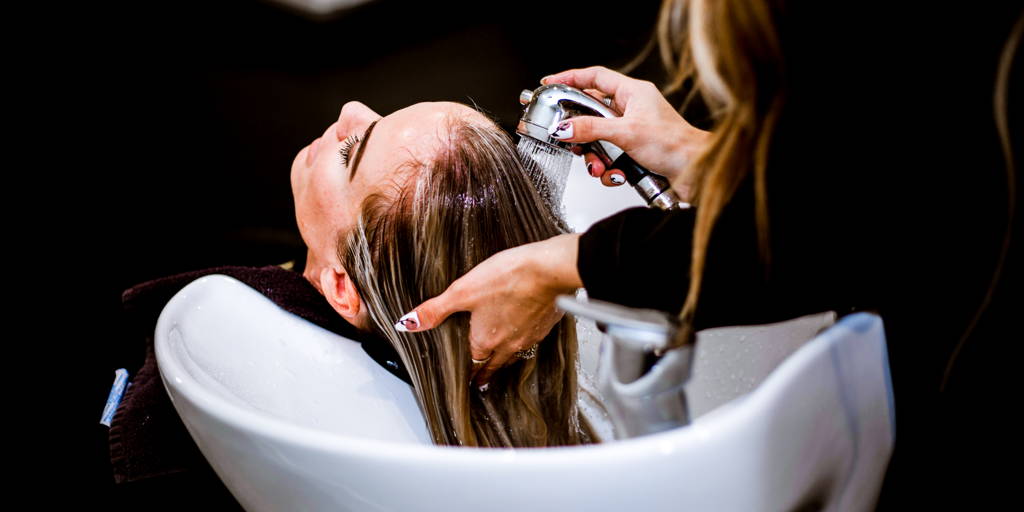 Did you know The Beauty Industry is the fastest growing industry?!
Professionals generally get licensed with the intension of working in a specific field in the beauty industry. After learning of the never-ending types of jobs in the beauty industry, though, they end up doing something completely different! How do I know this? Well fellow lash lovers, I, myself, was one of these professionals! Let me take you on a journey through my cosmetology career path and encounters throughout this amazing industry, so you too might see the long list of possibilities!
Before we get started, I would like to mention that in the state of Arizona, where I reside, The State Board regulates cosmetology and esthetics. That being said, my journey started in cosmetology school! I was so sure that I would be a hairstylist, focusing on color! I love color and everything about it. No, not just hair color; art and paint and photography; just about anything that has vibrant fun colors. I assumed that would make me very successful with hair color. But my cosmetology career path far surpassed my expectations.
Cosmetology to Lash Extensions: My Personal Journey
My first job out of cosmetology school was, yes, in a salon. I went straight to work for myself! I rented a salon station at a country club spa. It was beautiful. I saw beautiful women and beautiful hair everyday. But I quickly learned that I wouldn't be working with color much. Most of the women I saw just needed a blowout or a retouch of color. I made good money but was very deterred to not be working with what I loved: color! I decided to explore other options

After working at the country club, I moved on to assist for the owner of a very reputable salon. I was sure I had found the place I belonged. It, too, was beautiful; Chandeliers everywhere and marble floors. After a short amount of time, though, I realized I didn't enjoy assisting. Though I learned so many techniques and tricks, I wasn't even touching color. I decided to move on.
Next, I began to work at a spa. It was a resort spa! This spa was actually named, by Forbes, one of the top 5 spas in the world! I did all kinds of services there and I saw people from all over the world. I created fun and crazy hair color and cuts, but I just wasn't enjoying myself. It was very fast-paced and high stress. Some people do well with work like that. I don't do well with work like that. So I left.
Devastated and not sure what my next move would be, I began to work the front desk at a lash salon. In my mind it was a temporary position. I wanted to take a break from the craziness that was the beauty industry. I just wanted to answer phones and breathe. Which I did...and ended up falling in love with lashes in the process. I soon became the office assistant and from there was given an opportunity to take an eyelash extension course and started lashing.
I loved lashes!
Submerged into a totally different world than where I intended to be, I was surrounded by beautiful women with beautiful hearts (and beautiful lashes). Soon, I was promoted to the director of social media and marketing for the salon owner's lash supply company! Yes, I am referring to The Lash Professional! I am able to work with colors and imagery through marketing and photography! Who would have guessed?
Careers for Cosmetology and Aesthetics Students
Throughout my journey I encountered many different positions or potential workplaces:

The State Board: That's right, you can work for The State Board! There are hundreds of positions available within this organization, from working the front desk to doing salon checks.
Cosmetology School: Teaching is a great career in the beauty industry! It is not, however, limited to schools. Teaching can include school but may also mean private classes, continued education, or product awareness! In a school though, there are director positions, instructor positions, career placement positions and so on!
Rented Salon Station: The salon that I worked at was small, but there were nail technicians, massage therapists, and stylists! The next salon I worked at employed front desk agents, shampooers, extension specialists, contracted stylists, and even had private salon suites that were all owned and regulated by the head honcho, the man I assisted for!
A Spa: At this spa I worked with spa concierges, spa attendants, a spa director and manager, estheticians, and they even had a little salon boutique! Positions in spas and salons, along with these types of jobs in the beauty industry, will only continue to expand.
The World of Lashes: From starting in a salon that offered lashes, sugaring, and spray tans and moving into an office position when I'm responsible for marketing and sharing the things I love, being lash professional has proved to be a versatile career opportunity!
Endless Opportunities for Cosmetology and Aesthetics Students
Is this all the industry has to offer? Heck no! The beauty industry covers everything from fragrance and skin and hair care, to supplier jobs! There are also opportunities in marketing, operations, sales, product development, commercial, and so many more! There are endless possibilities and types of jobs in the beauty industry…and it's growing more rapid than any other industry!

Do you know what the best part of the beauty industry is? Growth. What does that mean? You don't need to know where you want to end up, just know where you want to start! Your growth and journey as a professional will pave your cosmetology career path, or your esthetic career path! The possibilities are truly endless. Do some research and keep it moving; I promise you will find something you love!
Continue Your Education Through Our Lash Courses!