Dramatic Eyelash Extensions: Guide To The Best Curls
April 22, 2020 by The Lash Professional.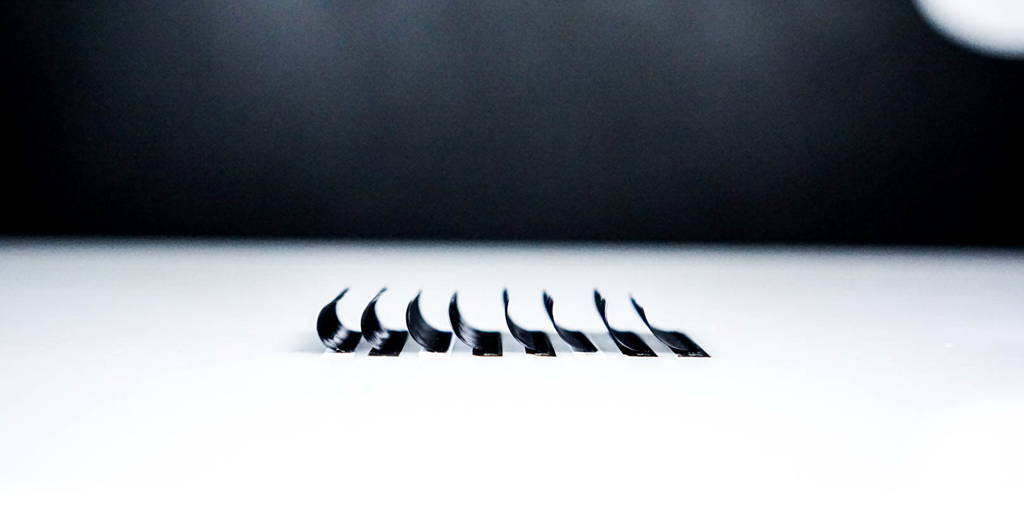 Any lash queen knows she doesn't need drama—unless it's in her lashes, of course!
Whether you want a look that pumps up the volume or adds a subtle edge to your beauty, you'll need some eye-catching eyelash extensions.
So, any eyelash extensions will do, right? Wrong! Picking the incorrect eyelash extensions is like picking a dress that doesn't fit: it just isn't cute.
How can you know what dramatic eyelash extensions are the right ones for you, then?
One of the most important things to keep in mind when looking for lash extensions is lash curl.
To put it simply, each lash curl gives you a different lash look. What curl you use depends on the shape of your eye, your natural lash length, and more.
Alright, lash ladies, those lash looks won't create themselves.
To get you started, we're going to take you through the process of picking the right curl as well as why each curl works best with certain eye shapes and more!
Dramatic Eyelash Extensions: Learn What Curl to Use For Unique Eye Shapes
Eye Shapes, Natural Lashes, and Eye Extensions
One of the first steps you're going to take when styling a lash look for a client is to look at their eyes. This may seem like a given, but it matters!

What am I looking for, specifically, when looking at someone's eyes?
There's a lot you can learn from your client's eyes: the natural curl (or lack of a curl) to their normal lashes, their eye shape, and even how healthy their lashes are.
Generally, you want to take all of this into account when picking the right curl. First, though, we're going to look at eye shapes.
While there are many different unique eyes out there, there are three main eye shapes you're likely going to see: round eyes, almond eyes, and hooded eyes.
As for types of natural eyelashes, a client may have straight lashes, lashes pointing downward, slightly curly lashes, or a variation of lash types!
Once you have a general idea of what you're working with, you're ready to start choosing curls. Typically, you want to compliment your client's natural lashes while still giving them genuine but dramatic eyelash extensions!
Curl Sizes and What Looks They Best Compliment
Before we get to matching lash curls to create killer looks, let's cover an important point first: lash extensions aren't one-size-fits all!

In other words, base each client's look on their unique eye shape and natural lashes. You won't be able to slap on your favorite volume D curl lash combo or J curl set onto every client. So, every look you make is going to be different, even if only slightly.
Thankfully, there are plenty of eyelash extension curl sizes for you to use out there. Below, we go over some of the basic curls you may use when lashing looks for clients.
C and CC Curl Extensions
We're starting with the C curl because it's more likely than not that this will be your go-to lash.
If your client wants some added flavor to her already slightly curled lashes, try out C curl lashes! Thanks to the natural curl of the C curl, these lashes are just right for making natural lashes pop with an open-eye effect.
On the other hand, you've also got CC curls. You'd use a CC curl when a client wants even more drama in their lashes without looking unnatural. This added drama is thanks to the CC curl having a curlier tip compared to the C curl.
J Curl Extensions
Let's say a client comes in and has the straightest eyelashes you've ever seen. Don't start panicking! While these may not be the lashes you see every day, you can get a client with straight, almost downward pointed eyelashes.
For these lashes, the best curl to use would be a J curl. The reason why a J curl works with straight lashes is due to it's simple but impactful curl at the tip.
B Curl Extensions
Another option for straight eyelashes would be a B curl! Typically, the B curl works best with straight eyelashes that don't point down.
There are some major differences between B vs. J curl extensions, but the main one to remember is the lift that a B curl has the appearance of a naturally curled lash. It is similar to the curl that you'd expect after curling your lashes with an eyelash curler.
Add a Healthy Dose of Creative Lash Drama to Your Life!
Like we said before, ladies, these curls are just the tip of the iceberg.

After all, there are other ways to add some flair to a client's lashes. Make any client's eye color pop with some rainbow-colored eyelash extensions! Or, you could experiment with silk, mink, and faux mink lash extensions when making an innovative look!

All in all, a lot is waiting for you to try out in the world of lashing. But what's the best way for you to get started? By enrolling in a comprehensive course provided by The Lash Professional, of course!
To all of you future lashing icons out there, the courses at The Lash Professional are a surefire way to learn everything you want and more about the lashing world.
Plus, we've got online and in-person lashing courses. If you want to unleash the lash beast, but at your own pace, try out The Lash Professional's online courses. Learning to lash from your comfy living room couch is pretty amazing!
For you lash babes who want an upfront piece of the action, you can enroll in our in-person courses. There, you'll be taught how to lash to your heart's content by The Lash Professional's very own lash experts.
Jump headfirst into the world of dramatic lash looks by enrolling in The Lash Professional's classes today!