10 Best Eyelash Extensions in Cincinnati
April 23, 2019 by The Lash Professional.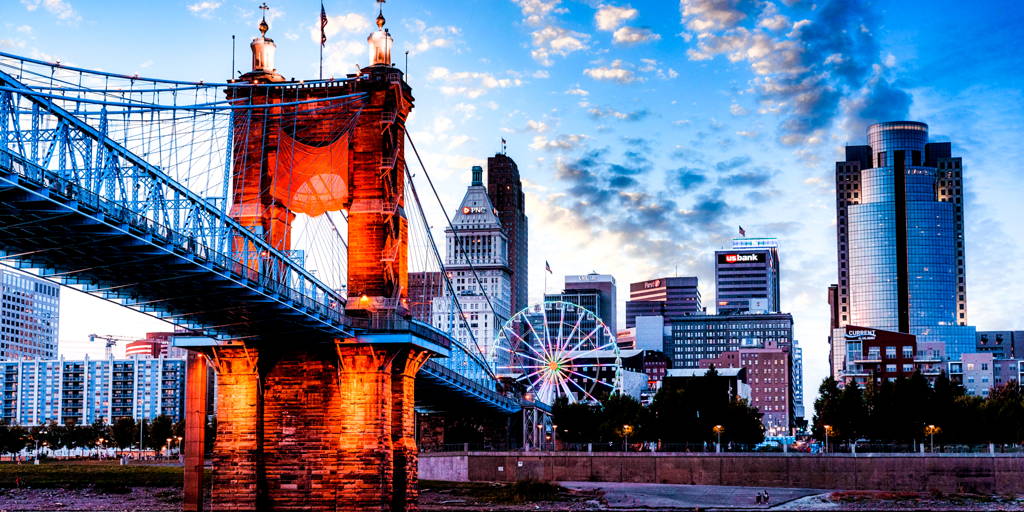 There's a revolution of bad boss ladies who are saying 'no' to mascara, and 'yes' to eyelash extensions!
Are you apart of this movement?
Eyelash extensions are the quick and easy fix for ladies on the move and have better things to do than constantly worry about their lashes.
Lash extensions are applied to your separate lashes to create full and long lashes. The lashes are low maintenance and require monthly refills to retain their appearance.
That's right - voluminous eyelashes without the mascara, lash strips or the lash curler.
Can you ask for anything more?
Join this league of boss babes with these eyelash extensions in Cincinnati.
---
The Lash Boutique

Achieve effortless beauty at The Lash Boutique! This Cincinnati eyelash studio offers upscale eyelash extension services with some serious drama and lift. If you're in the area, why not check out what they have to offer?
Customer Review:
"I was so pleased with the 'flirt set' of lashes that my friend and I got last weekend. I love the option to try a lighter, more natural set before committing to a full set. The staff was friendly and professional. I would go back for sure." -Tara C.
---
Eureka Lash & Beauty

This is your eureka moment! The Cincinnati lash boutique Eureka Lash & Beauty is a premier lash service in the metropolitan area. The ladies at this studio believe in providing professional and reliable service with 100% satisfaction guaranteed. With a guarantee like that, you can't go wrong with Eureka.
Customer Review:
"Erica is very professional. The location is clean. My appointment started on time. She explained everything to me before starting the service. She was responsive to follow up questions. I'm a little over 2 weeks out from my appointment and the majority of my lashes are still in. My lashes look fabulous. I constantly get compliments." –Jessica P.
---
Lash N Out

Get the lashes that you've always dreamed of at Lash N Out in Cincinnati. The team of licensed professional at this lash boutique are board-certified estheticians and cosmetologists. If you are looking for trained and certified professionals, stop by Lash N Out for lash extensions.
Customer Review:
"I am obsessed with my lashes! In fact, can't believe I was paying double for service somewhere else with way fewer quality results! I can't recommend Lash N Out enough!" –Lauren Z.
---
CoCo Creative Wellness

CoCo Creative Wellness offers all of its client's luxurious service from experienced professionals. The studio is run by mother/daughter team Lisa and Colleen Herman. If that's not girl power then we don't know what is!
Customer Review:
"Coco Wellness is wonderful, and the people are amazing! I can get everything done here! Nails, pedicures, haircuts, extensions, eyelashes, make-up, and styling! And those are the only services I have used, there are so many other options!
The salon is always clean, and filled will positive and cheerful people! Each time I visit Coco I feel like I am getting more than a service. It is time with my friends and a confidence booster! Thank you!" -Jennifer H.
---
Benefit Salon and Spa

An Aveda Salon, Benefit Salon and Spa have been offering unparalleled service for years. You may know Aveda for its high-end hair treatments; however, Benefit Salon has expanded its services to include lash-loving babes like you. If their lash services are anything like the hair service, then we know you're in capable hands.
Customer Review:
"I love Liz! I got my eyelashes done for the first time and I love them! She was great and gave me comprehensive aftercare instructions. Great atmosphere and prompt timing! I definitely will be back!" –Cici B.
---
Gloss Lash Studio

The aptly-named Gloss Lash Studio offers clients quality eyelash extensions. Gloss has a passion for bringing out the best in everyone that comes into the studio which is why they are constantly studying the art and design of eyelash extensions.
Customer Review:
"I've been wearing lashes for many years. I've had many different applications and can say Kelley at Gloss Lash Studio is one of the best. She understood what I wanted and delivered beautifully. In addition, she was efficient! Gloss is a little far from me but well worth the drive. I'll definitely be returning." –Melissa W.
---
Brow Envy

Don't let the name fool you! Brow Envy is prepped and ready to give you beautiful eyelash extensions. The eyelash technicians at Brow Envy offer a variety of synthetic and silk lash extensions in sizes ranging from 8mm to 15mm. Stop by for a set of lashes or treat yourself and get the full brow and lash treatment!
Customer Review:
"This salon is by far the nicest I've been to. Without being over the top, the building is open and airy and very chic! Just what a girl wants when she's taking some 'me' time! I've only had the pleasure of working with Jennifer and she is fantastic! I literally lay down on the lounge chair, close my eyes, and for the next hour I relax while Jennifer takes my eyelashes from 'eh' to 'fabulous!'
I've never really understood all the hoopla about getting eyelashes extended, but now that I've had them done I'm completely hooked! Thanks for always such a relaxing time!" –Kris C.
---
RuBrows Permanent Makeup & Nail Salon

We expect nothing less than the best, and we can't think of a better eyelash extension studio than RuBrows Permanent Makeup & Nail Salon to fulfill this expectation. Licensed Esthetician and International Senior Permanent Makeup Master, Annie Klug leads the team of professionals with more than 25 years of eyelash extension experience. Take it from the studio's clients, Annie is a client favorite!
Customer Review:
"Absolutely amazing experience! My eyelashes look so beautiful and Annie has the gentlest touch! She's incredibly talented! Please go see these girls to have an amazing experience!" –Bix B.
---
Lash Out

We have a treat for our spontaneous lash babes - same day lash services at Lash Out! The studio staff is comprised of Licensed Estheticians that capable of providing high-quality lash extensions that will make you do a double-take. Whether you have a last minute event or have just worked up the nerve to get lash extensions, contact Lash Out for quick service.
Customer Review:
"Tina did such an incredible job with my lashes! I was home for a wedding and was fortunate to make a last-minute appointment and I couldn't have been happier with the results! I live in NYC so was also happy that the price was so much more reasonable. My lashes look great and the process was very relaxing. I definitely will be back!" –S.K.
---
Inner Peace Organic Spa

Formerly known as Inner Peace Holistic Center, Inner Peace Organic Spa offers customers synthetic lash extensions. True to their mission, Inner Peace Organic Spa uses only natural and organic products to apply lash extensions. The adhesive itself has natural antibacterial properties for added protection and comfort. Even more, the extensions are gentle and subtler in appearance than other providers.
Customer Review:
"Got my first set of eyelash extensions here in 2012, and she did a great job on my super short Asian eyelashes. Lasted 2+ weeks, looked natural and made my eyes pop. I looked like a better version of myself. They are more expensive, but possibly higher quality than the other eyelash extension place I've tried." –Christine L.
Interested in getting lash certified? Click here to sign up for eyelash extension training in Cincinnati today! Busy schedule? You can do eyelash extension training online too.