10 Best Eyelash Extensions in Washington DC
April 9, 2019 by The Lash Professional.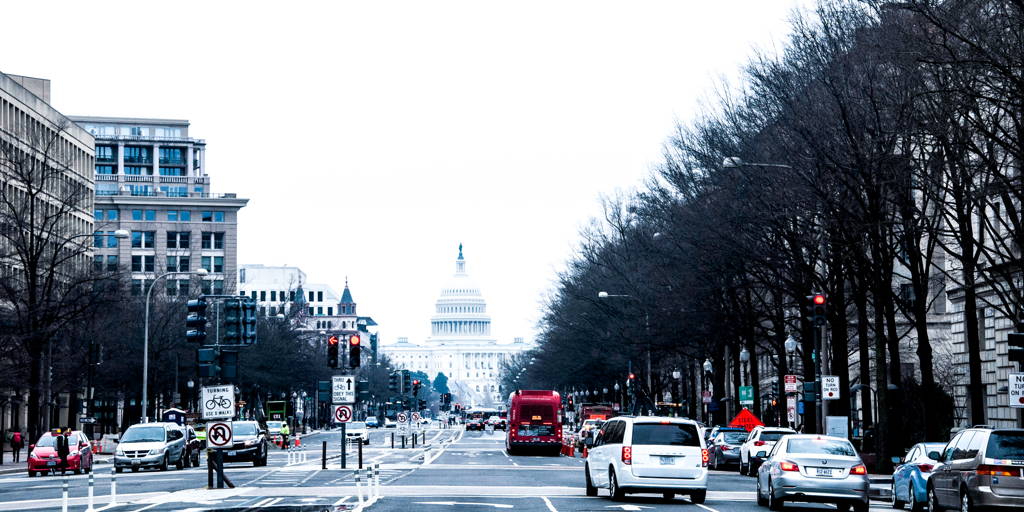 Eyelash extensions! We've all heard of them, but what do you really know about these beauties?
Eyelash extensions are an age-old procedure that creates the appearance of longer, fuller lashes without the everyday hassle of layering on mascara or pinching your eyelids with an eyelash curler.
A certified lash technician applies single lashes to each of your own natural lashes to increase the depth and fullness of your lash line.
Why get lash extensions?
Lash extensions are the perfect fix for all of the boss babes who don't have the time to fiddle with mascara wands or glue on lash strips. It's for ladies who want a fresh-faced look with a bit of oomf. Extensions are also for diva's who want thick, glamorous lashes year around!
No matter your reasoning there is a lash extension for you! Don't wait another moment to feel your most beautiful and confident. Find a lash extension studio in Washington DC near you and get ready to stomp the town like the boss you are.
---
Semra

For quality eyelash extensions that look great, Semra offers plenty of options. The salon has been recognized by Modern Luxury DC Magazine, Allure Magazine, and Washingtonian Magazine, too! They have great service and experienced technicians who can help you look and feel great.
Customer Review:
Semra is great! I started getting eyelash extensions and having her do my brows in January and I can't say enough good things about her work. I've never been so happy with my eyebrows... She has perfected their shape! Also, if you are thinking about getting eyelash extensions, my advice is to do it and to go to Semra! She is so detail oriented and really takes her time with them. They look beautiful and I barely wear any makeup now because of them! Overall, Semra is great and worth every penny! –E.G.
---
Art of Lash

Art of Lash doesn't just place extensions – they create works of art. Their eyelash extensions are unparalleled and can be highly customized. From subtle to dramatic to dynamic, this studio offers incredible lashes for everyone. They're also in the process of setting up an academy to help other technicians do the same.
Customer Review:
I can't say enough positive things about my experience with Malin at the Art of Lash. I've been coming here for almost 1.5 years. I made the mistake once of letting someone else do my lashes, never again. Malin is amazing at what she does, I have never seen anyone in the area who compares to her. You will not be disappointed. Also, the studio is cute and super clean. – Micaela O.
---
DC Lash Bar

DC Lash Bar offers a variety of experienced eyelash extension technicians to help their clients achieve the perfect look. They're committed to not only match the personal style of their clients but also to maintain healthy natural lashes. Customers can visit the salon worry-free and enjoy attractive space and expert care.
Customer Review:
I can't say enough good things about DC Lash Bar! I always have a great experience when I go and my lashes always look amazing for weeks! Huyen is the BEST! She is so talented and is the sweetest person in the world. I love chatting with her while getting my lashes done and then looking in the mirror after is always exciting! She does fabulous work and you can tell she really enjoys what she does.
The salon itself is so beautiful and clean! I really look forward to my appointments there. It's definitely a treat and it's pricey but I understand why. It is labor intensive work and takes a while to apply all of the lashes and they look amazing. Definitely allow yourself to splurge and treat yourself to getting lashes and waking up ready every morning! And ask for Huyen!!! –Caity D.
---
winkwinkDC

Many salons offer eyelash extensions as an option, but fewer are devoted solely to that service. WinkwinkDC only offers eyelash extensions. That specialty gives them room to grow and explore their craft. Clients can expect expert service provided by professional technicians who are committed to placing each lash perfectly. Their extensions are also widely heralded as feeling particularly natural.
Customer Review:
"I just had my second appointment with Karmen, and I'm hooked. Her skill is amazing! Although she seems a bit abrasive/harsh at first, Karmen takes great care and is very thorough. I have oily skin, and my lashes grow very fast. She showed great care and wants to help me with keeping my lashes long. She even recommended a different adhesive and style that will last longer so I wouldn't have to come in as often!
Karem asks very detailed questions and made it clear that she wants to understand and achieve the look you are going for.Unlike the other three techs I've seen, I had absolutely no post-appointment irritation. I barely experienced any shedding a week after my first appointment! A big plus is also that she thoroughly cleans the lashes before starting a fill. Plus, space is very well decorated, clean, and chic. I love the environment. Both times I've been, I've been able to find street parking easily. I will definitely be back every 2-3 weeks!" –Gabby H.
---
Mane Element

While their name might not imply it, Mane Element offers some of the best eyelash extensions in Washington, DC! In fact, they offer a full range of eyelash services. Their goal is to help their clients look and feel their best. To that end, they work hard to provide affordable, high-quality service. Clients love their consistent results and dependable technicians.
Customer Review:
"It's now been a year and a half since my first review and my lashes are just beautiful. Extremely natural but flattering, and consistent every time. I usually go every three weeks or so and scheduling is foolproof on the website. The office is clean and private. Dionne is secretly pretty funny and plays the good old school jams quietly in the background." – Imani G.
---
WoW Lash Studio

If you're looking for a lash artist who treats their clients well, WoW Lash Studio is a great option. Their friendly employees keep many customers coming back. The quality of their extensions also helps, of course, as does their durability. Because they take such great care in their craft, extensions from WoW Lash Studio last.
Customer Review:
"I live in DC but drive to Fairfax just to get my lashes done. Mimi not only cares about me as a client but as a person overall. She keeps my lashes on top shape and also did a wonderful job on microblading my eyebrows. I wouldn't dream of trusting my face to anyone else. I love this place and her work.
Mimi is the ultimate professional. She's always on schedule and always takes her time to do quality work. She is very friendly. I always love my lashes and get compliments on them all the time (people think they are my natural lashes!). I'm a regular customer." –Nikita P.
---
Joy's Spa

Joy's Spa emphasizes a relaxing and peaceful environment. Their technicians are dedicated to their craft and deliver consistent results. They also work hard to create a warm, peaceful environment that clients love. Whether you'd like a glass of water or prefer to nap through the extension process, Joy's Spa has you covered. They care about their clients, too. They do their best to teach you how to take great care of your lashes so they last.
Customer Review:
I had a very pleasant experience at Joy's Spa. First off, I was expecting a fancier salon based on the reviews, but it's not at all. It's kind of no muss, no fuss. But the staff and the clientele really make this place feel like a "family". The ladies I encountered had been going there for 20 years and it showed. It just felt like a very warm atmosphere for me.
Tina did my eyelash extensions and she was fantastic. I've worked with chatty lash people and quiet and she's definitely quiet, concentrating on her work. I dozed off and woke up with beautiful lashes and was very happy." –Jaime P.
---
Elle Lash Bar

Clients believe that Elle Lash Bar is truly a one-stop-shop to lash perfection. They have multiple lash specialists with years of experience. When you stop at Elle, you'll be receiving care from dedicated professionals, in other words. They're incredibly friendly, too, and keep the studio environment fun and positive. If you're looking for an experience rather than just an appointment, give Elle Lash Bar a try!
Customer Review:
"If it wasn't for the price, I'd keep permanent lash extensions on. I got a full set done by Jenn Elise three days before my wedding, and they were flawless. She asked me exactly how I wanted them cut/angled, and even looked at my natural lashes to determine the best type of "curl" for me. I also got a fill with her two weeks later. It was 100% worth it for me being able to bawl my way through that stressful time and not have to worry about mascara running! The upkeep can be tricky, but I loved my lashes and had the best experience at Elle Lash Bar!" –Chelsea R.
---
Prmp Brow & Beauty Studio

From offering refreshments to providing a clean, chic atmosphere, Prmp Brow & Beauty Studio treats their customers well. They believe that everyone should receive quality service in a comfortable environment. Their loyal clients testify that this is exactly what you can expect! It's also a business that is owned and operated by women. They always do their best to empower others to live their best lives and put their best foot forward.
Customer Review:
"I am obsessed with this place! I found PRMP after taking a chance on an eyelash extension Gilt deal.
Lashes: I've been on the hunt for an affordable eyelash extension salon in DC and after trying four different locations. This place is literally everything you could ask for -- the perfect lashes that last forever at an amazing price! Every time I've come in, Kim has refined my preferences and I leave loving her more every time.
Scheduling: I want to be best friends with Ramona at the front! Whether I'm running a couple of minutes late, need recommendations on anything from directions to happy hour drinks -- this girl knows what's up!
This, woman-owned and operated business, is everything anyone could ask for! Everyone is super friendly and not only remembers you but your holiday plans (that you mentioned a month before) -- love, love, LOVE this place and these ladies!" –Cheryl H.
---
Lash Jolie Studio

Perfection is the name of the game at Lash Jolie Studio. From natural extensions to options bursting with volume, this salon offers it all. Their emphasis on careful application results in beautiful lashes that look great and last. They also use some of the highest-quality extensions available to ensure their clients are happy with their consistent results.
Customer Review:
Hands down the best lash studio in the DMV. My primary stylists are Jacqueline and Andy. My lashes stay on longer than the standard lifespan of lash extensions because they use the best of the best products like Xtreme Lashes. I wouldn't go anywhere else to get my lashes done. Customer service and quality that's above and beyond, can't get better than that! – Raiza B.



Interested in getting lash certified? Click here to sign up for eyelash extension training in Washington DC today!
Busy schedule? You can get eyelash extension training online too.