10 Best Eyelash Extensions in Manhattan
March 13, 2019 by The Lash Professional.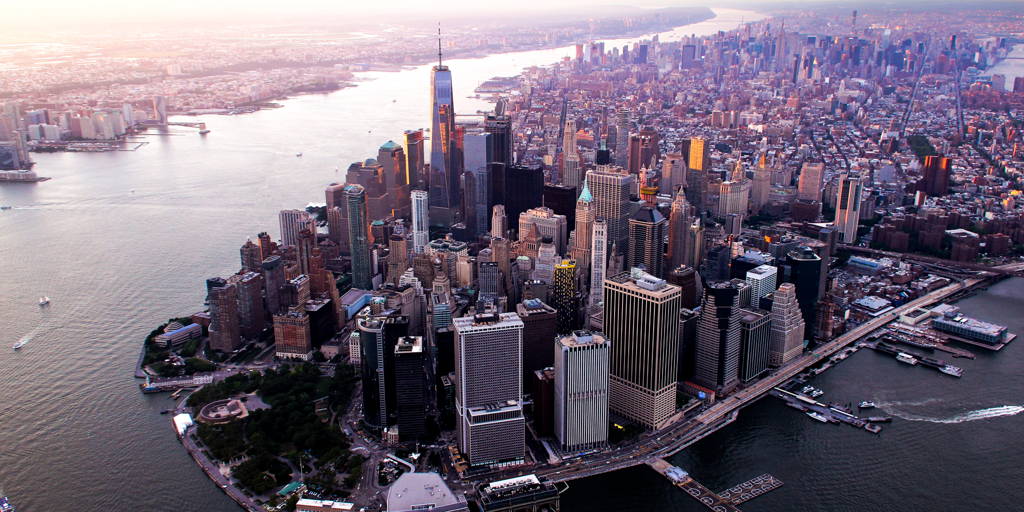 In Manhattan, where the city never sleeps and opportunity is everywhere, it's important to be ready for anything. No time for mascara, falsies, biotin hair growth pills, or eyelash curlers!
Look your best all the time with beautiful eyelash extensions. These natural looking lashes are applied to your lashes to create full and fluffy lashes. Rock the makeup-less look or enhance your go-to glam look with eyelash extensions that will last. The best part is that no one has to know that they are extensions!
We've found the best eyelash extensions in Manhattan. Level up your hustle and look with eyelash extensions, and stand out among the hordes of tourists.
---
Allure Lashes
Say hello to flirty, fun eyelashes by Allure Lashes. Dazzle your gal pals, and draw attention to your gorgeous face with eyelash extensions. Once you get extensions, you'll never look back!
Customer Review:
"Kris is absolutely amazing! The quality of these lashes makes a significant difference than anywhere else I've been. They take great care of you and the entire process. Wouldn't go anywhere else." -Hana C.
---
Blue Geisha Lashes
Get the star treatment at Blue Geisha Lashes! This all-star lash squad is lead by multi-award winning lash artist TB Kim. Star-studded TB judges international lash competitions giving her the opportunity to bring fresh and new ideas to your lashes.
Customer Review:
"I've been going here for a while and finally decided I needed to write a review! I have always had a pleasant experience here every single time. They really listen to you and are so patient even when your descriptions of what you want make no sense. They are so committed to making you happy with the outcome of your lashes. I always leave pleased! The ambiance is super cute and relaxing and the customer service is unmatched!" -Whitney L.
---
EyeLoveLash
While you're keeping up with the latest fashion trends, the ladies at EyeLoveLash are keeping up with current eyelash products. Like fashion, new eyelash products and application standards are created to improve the overall user experience. That means EyeLoveLash is giving you only the best products and continually conducting skill checks to ensure you get the lashes of your dreams.
Customer Review:
"I had my first eyelash extension here in EyeLoveLash. The experience is wonderful. The eyelash expertise will introduce different types of eyelashes based on your personal needs. I purchased premium lashes. The quality is pretty food and it lasts for around three weeks. There's no need for makeup anymore!" -Liu Y.
---
Extend Eyelash Extension
You invest a lot of time and money to primp and buff your body from head to toe with waxes, moisturizers, and serums. Well, it's time to extend that meticulous care to your lashes with Extend Eyelash Extension. These lash ladies are your go-to lash specialist in the Big Apple!
Customer Review:
"Love this place! Always so peaceful every time, absolutely excellent customer service and great quality of lashes that last! My absolute favorite part is the foot massage. Although not complementary, she makes the experience even more relaxing! Overall, I highly recommend this place." -Latoya A.
---
Golden Lash
Life is a dream with Golden Lashes! The lash techs at this Manhattan studio have a great passion for all things lashes. They are dedicated to providing you with the best quality lashes and customer care.
Customer Review:
"Golden Lash is the best! I've been getting eyelash extensions in NYC for years. I've tried a lot of different places and have high standards. Kevin at Golden Lash is definitely the best and his prices are competitive. He's also very accommodating with scheduling appointments so you don't have to book weeks/months in advance." -Chloe W.
---
Lash Eyeland
Indulge yourself and take a trip to Lash Eyeland! No, you won't find this 'eyeland' in the tropics; in fact, this lash shop is located on 7th Avenue. However, you will feel like your lounging in luxury when you visit this top eyelash studio in Manhattan.
Customer Review:
"I had a wonderful experience as a first time customer at Lash Eyeland. The ladies who worked there provided excellent customer service and guidance to which lash extensions were best suited for my face and bone structure. Also, it's located in a convenient location on 7th Avenue. It's inside a very lovely building with a clean, quiet, and relaxing environment! I highly recommend this business." -Kiara B.
---
Lash Forever Eyelash Extensions
Lash Forever Eyelash Extensions is a premier lash salon in Manhattan. These lash specialist conduct thorough lash consultations to examine your natural lashes and eye shape to find the best extension for your face.
Customer Review:
"Couldn't have asked for better lashes! The staff here are super friendly and very informative on the aftercare of my lashes. During the consultation, they suggested which length and style of lashes were best for my eye shape and what kind of look I wanted to achieve. We ended up choosing the C-Curl and varied 10-13mm lashes. My last technician Anne was phenomenal. She made my stay comfortable and lash application wast and pain-free. I'm in love with my new lashes. Definitely, recommend this place!" -Anh T.
---
Lashlove NYC
Achieve lash perfection with your dream team of lash experts at LashLove NYC! At LashLove NYC, their creative passion for understanding and advancing the science of beauty to help you feel more confident. We like the sound of that!
Customer Review:
"Nicole is the best! Always meticulous and takes the time to make sure I leave with perfect lashes every single time! I have received so many compliments since I started seeing her because she does such an amazing job! Unlike other places, Nicole also took the time to give me great aftercare instructions. I couldn't recommend her more!" -Holly F.
---
Lashwell
Settle in for an hour of luxury at Lashwell! This lash studio specializes in luxury eyelash extensions in Manhattan with premium lash products. So, lay back and relax because Lashwell is here to pamper you and your eyelashes.
Customer Review:
"I've been getting my eyelashes done for more than three years now and have gone to several places, but Lashwell is by far the best. Ever since I first went to Katie a year ago, I've been going back on monthly basis. She is so skilled and attentive compared to everyone else I've been to. On top of that, the ambiance at Lashwell is very relaxing. There's always soothing music in the background and they even apply a hydrating undereye mask while they do your lashes." -Wendy X.
---
Pink Lash
You'll get nothing but the best at Pink Lash! This Manhattan studio employs only the top eyelash professionals to ensure that you get the pretty in pink look that you are looking for. Clients especially love their new client promotion and early bird discounts!
Customer Review:
"An all-around fantastic salon! It was my first time getting eyelash extensions and I went in not knowing anything. The receptionist and technicians instantly made me feel comfortable and gave me detailed recommendations as to what would work and look best with my current lashes and eye shape. After not a lash was out of place and I was really impressed with how they turned out! My lashes stayed on for almost a month. The salon itself is pristine, and prices are extremely reasonable. Definitely, recommend this place." -Phoebe W.



Want to learn how to do lashes in Manhattan? Click here to sign up for eyelash extension training in New York today!
Busy schedule? You can take eyelash extension training online too.