10 Best Eyelash Extensions in Sacramento
June 27, 2019 by The Lash Professional.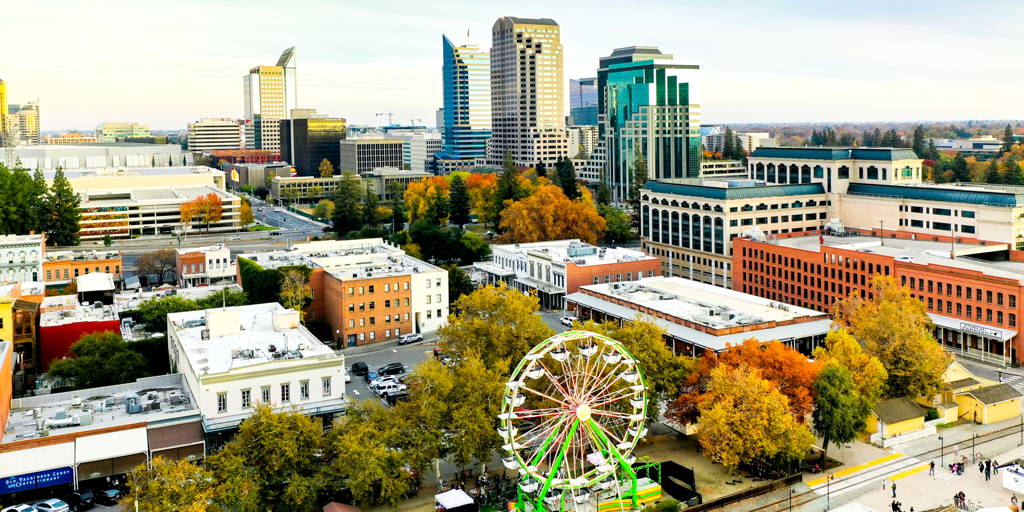 Are you looking for the best eyelash extensions in Sacramento? Well, babe, The Lash Professional has your back. Enjoy this little list of 10 and get you those lashes you've been dying for. Dreams can come true!


The Lash Addict
The owners of The Lash Addict, Maya and Julie, took their combined experience and created one of the best places to get some bomb eyelash extensions in Sacramento. If you can't get in with these two beauties, their whole team is awesome. Hurry and schedule your appointment!
Customer Review:
"I've been going to Lash Addict for a few months now. I love not having to deal with mascara and these lashes allow that. I've always made a mess of mascara but I really like to look of being able to see my lashes! Samantha was my most recent esthetician and was professional, and respected when I wanted quiet and I had last minute concerns. since my prior appointment, I seemed to have lost more lashes quicker and they didn't seem quite as noticeable. She made sure my color was what I had expected and was able to add a few more giving me look I wanted." Anne
---
Sidney Le Beauty
Sidney of Sidney Le Beauty has been in the beauty industry for over 20 years so it's no wonder her salon is one of the best places to get eyelash extensions in Sacramento. Her eye for beauty and talent gives her the upper hand on the competition. They book up crazy fast, so make your appointment today. Don't miss out.
Customer Review:
"Brittney Romero is so talented at doing lash extensions! She is very sweet, takes her time, does my lashes how I* like them, and I LOVE that she fans my lashes for a really long time (resulting in having no burning eyes from the glue). She is a perfectionist. I also love that there are some days I don't want to talk during my appointment because I'm so tired and she respects that lol, and there are days where I'm so hyped off of coffee that I want to talk and she'll small talk with me .
I've been following Brittney's work for 2 years and she really is about her clients. I have had MANY estheticians touch my lashes and Brittney is the only one I truly desire to go to because I know she will get EVERY lash and never rush the process. You can tell she loves what she does because it shows in her customer service and quality of work and dedication." Marisela
---
Elle 23 Spa
Elle 23 Spa is a full-service spa that specializes in lashes. Are you looking for the best eyelash extensions in Sacramento? Well, babe, here it is! You can even get a facial and a massage before. We heard Julie is wonderful! Check this lovely lady out asap!
Customer Review:
"She is amazing. Plain and simple. I told her how I like them more full and without a beat made them perfect. I really don't want to go anywhere else. This is exactly how it should be done. She's talkative and nice, her glue didn't sting at all, and it was very reasonably priced. You can tell she's an expert. She was fast (I hate when it takes forever) BUT it looks like she took her time.
Thank you so much! Great experience. I almost asked her to do my eyebrows but I didn't want to take too much of her time. Might have to try a facial next time too." Christi
---
Honey Beauty
This place, Honey Beauty, is the sweetest spot to get eyelash extensions in Sacramento! Pour some sugar on me. But really, this salon makes you look and feel like a million bucks. Who doesn't want to feel and look like a million bucks?
Customer Review:
"Nikki is amazing! I have gotten my eyelashes done at other places and have had reactions and I've never had a reaction from Nikki. She's so quick and efficient! I actually hate when people touch my eyes but she's so fast it's amazing! Also, her lashes last forever! I'm in shock how long they last! I'm so happy I found Nikki! I won't go to anyone else!" Jaime
---
BP Lash Studio
Beverly, the shining star of BP Lash Studio takes pride in everything she does. That includes her lashes. Don't you want your lash artist to take pride in her work? We sure do! Come visit Beverly for the best eyelash extensions in Sacramento! We promise you won't be disappointed.
Customer Review:
"I've been going to Beverly to get my lashes done for about a year now. I can't emphasize enough how much I love her. My lashes look perfect every time and she is the sweetest! Her prices are very reasonable and you can book your appointments online, which makes the process easy." Ashley
---
Lash Out Beauty Bar
The girls at Lash Out Beauty Bar know lashes! They can hook you up with some volume baby!!! Check them out if you want the best eyelash extensions in Sacramento.
Customer Review:
"This is the absolute best lash salon I have found. All the girls are super sweet and do a great job. Their prices are very reasonable, especially for the quality. It's definitely an addicting process, but worth the time it shaves off your morning makeup routine." Layal
---
Glammed up X Elia
It's no big surprise that Elia is known for doing the best eyelash extensions in Sacramento. This girl has it going on. If you want to be glammed up, this is your girl. Visit Elia for some bomb lashes! We know you want to.
Customer Review:
"I recently moved to Sacramento from the Bay Area and wanted to try someone new to get my lashes done! I was previously going to Amazing Lash Studio and hating my experience. I'm glad to have found Elia! What a difference. She took her time doing my lashes and explained the different types, sizes, and prices before starting my service. Her work area was clean and she had fantastic music playing. She was a pleasure to talk with and even recommend good places for me to try in Sac since I'm new in town!
We chose a size 13 with a CC curl for my lashes with size 8/9 in the corners and I couldn't be happier! She explained aftercare to me and even provided me with the cutest lash brush!! 10/10 would recommend! PLUS her prices are extremely fair for someone like me who really enjoys feeling extra confident with lashes but doesn't make tons of money. Thank you Elia!" Marlena
---
Makeup Lee Mee
This lash salon is known for lashes that stay. We don't want our lashes falling out the next day right? Check them out for the best eyelash extensions in Sacramento. Your lash dreams are only a phone call away!
Customer Review:
"I LOVE this place! It's by far the best lashes I've ever had done. I don't have any problems with them falling out before they should because you lose at least 5 lashes per day per eye naturally whether you have lash extensions or not. The owner is the one who usually does mine and she's so amazing! I'm never disappointed and she's so friendly and welcoming. I must say between how quick she is and inexpensive I'll be a loyal client forever. I have no problem booking appointments like I've seen some say but I also don't wait until the last minute." Kim
---
Lash Away Studio
Make an appointment with Lash Away Studio and get the best eyelash extensions in Sacramento! TLP loves everything about this place and we know you will too. Tell us how your lashes turn out!
Customer Review:
"I'm so hooked! I save so much time every day without having to worry about my eyes. I got the classic, it's not too heavy. Perfect weight and length. Anna is awesome she will work with you to get you what you want. Plus you can always change it up to other set and play around." Judy
---
Lala's Lashes
We all need some lashes in our life! If you're looking for the best eyelash extensions in Sacramento, Lala's Lashes is your must stop place. Get you some lashes boo.
Customer Review:
"I've gotten my lashes done at chain salons, small boutiques, and different private parties over the past few years. I was never able to find someone that was "great". Either the lashes were excessive, even though I asked for natural or they would look great only to have 1/2 fall off within a manner of days, or they'd look hodge podge and stay on forever. Lala is the ONLY person that applied my lashes beautifully, just the right "natural" look for me AND they stay on for a good 3-4 weeks! Her prices are reasonable and she is so pleasant. Come support her and get some truly amazing lashes done!" Glady
Are you interested in becoming a lash artist? Take The Lash Professional's Online Classic Lash Training.