Lash Lift Training | What to Look For
February 18, 2021 by The Lash Professional.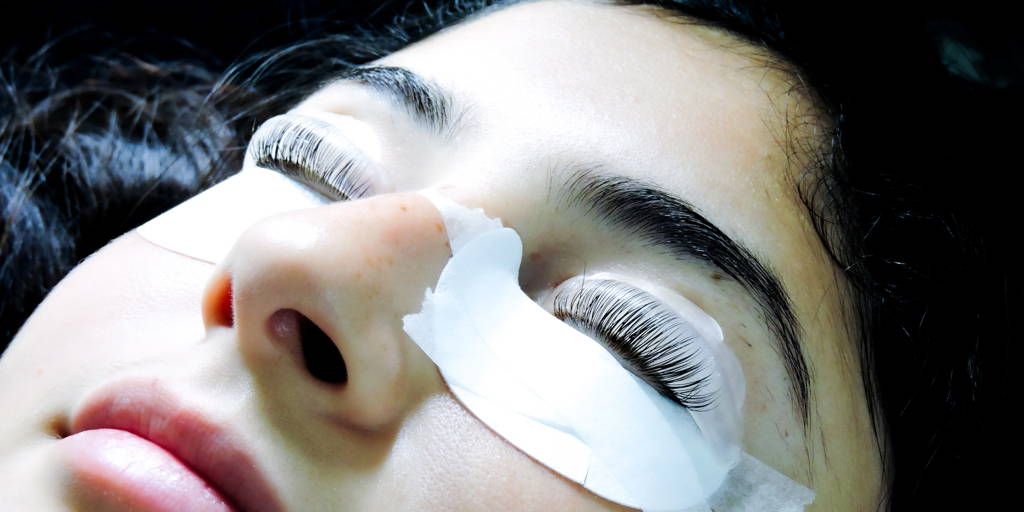 Do you even lift? No, not weights. Lashes! If you're reading this, you're probably thinking about enrolling in a lash lift training course. Great idea, lash boss! There are a lot of sites out there claiming to have bomb a** lash lift training courses, but not all of them are reputable. I'm here to tell you what you should be looking for in a training to set you up for success! If you've gotten to this point, and you're like "what the heck is a lash lift," check out this blog!
Lash lift training must-haves
There are a few factors that are really crucial to a quality lash lift course, so I've laid out the five that I think are most important.
Lash lift products
A good training will not only show you how to lift lashes, but it will explain all of the products that you are using. You need to fully understand what your lash lift supplies do. It is important that you are able to explain the full process to a client, if they should ask. Knowledge is power, and the more you demonstrate your knowledge, the more clients trust you.
Lash lift examples
Does the training course you're looking at include examples of quality lash lifts? If you're taking an online lash lift course, an important part of training are photos and videos. I mean, if you can't see how it's supposed to look, how are you supposed to be confident in your work? It's especially important in this case, because you don't have an instructor physically in front of you to demonstrate the process while you're learning. According to Inc.com, 65% of people are visual learners, which means that a manual isn't enough to properly train with.
Lash tint training
Are you interested in lash tinting as well? Many clients like to have their lashes lifted and then tinted, which means you should probably know how to do both. A good training course will include a section on how to tint lashes so you can keep your clients happy!
Troubleshooting lash lifts
We're all human, and problems arise in every situation. Does the course you're considering teach you how to troubleshoot these problems? What about the ins and outs of lash lift cleanliness and safety? Sh*t happens, and a real lash boss should be prepared for anything! A good course will teach you how to both avoid mishaps and deal with them if they occur.
Reputable lash lift courses
Last but not least, is the company reputable? Have past students posted reviews of the company? Is their website easy on the eyes? That one sounds silly, but a nice website means they put time and effort into advertising their product or course. It also means that they take pride in what they have to offer. Is the price reasonable for what you're getting? Let me clarify. REASONABLE DOES NOT MEAN CHEAP. Lash lift and tint training for $100? No way, girlfriend. If a course seems too good to be true, it probably is. The saying "you get what you pay for" is totally true.

All of this being said, if you are looking for a bomb lash lift training course, check out TLP's Lash Lift Course. I do encourage you to do your own research, though, and find what fits you!
Alright, babes, that's all I have for you for now!