Top 10 Best Eyelash Extensions in Dallas
February 18, 2019 by The Lash Professional.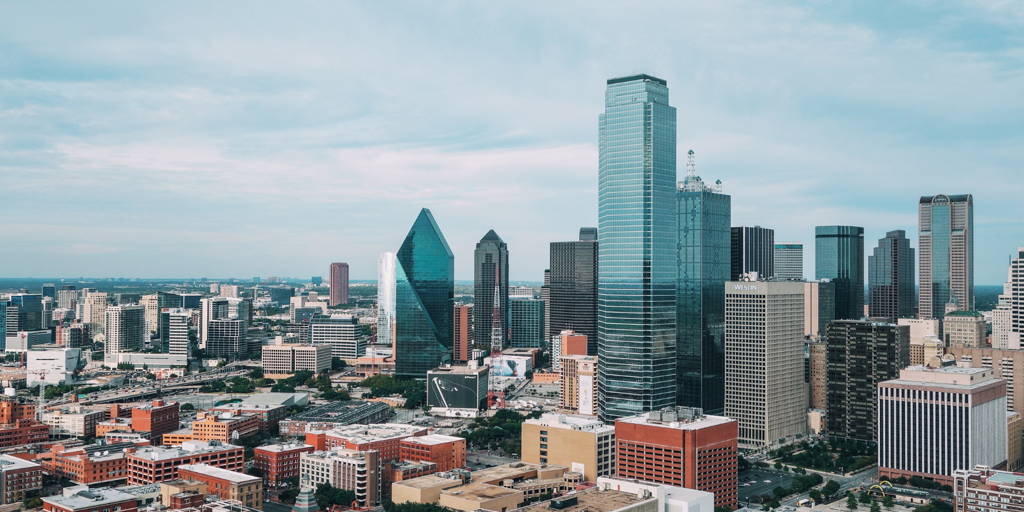 We can't get enough of lash extensions! Lash extensions are a quick and easy way to achieve the no-makeup look. Or, if you want your inner diva to shine all day, every day, there are eyelash extensions out there for you. Did we mention that you'll also be able to get rid of your mascara, eyelash curler, and falsies? This neat treatment isn't just for the beauty gurus, ladies.
Check out our top ten list of the best eyelash extension studios in Dallas, and get lashed!
---
Barbie Lashes & Spa
Whether you're looking to enhance your natural beauty or are striving to achieve that iconic Barbie doll look, Barbie Lashes and Spa has your back! Clients who get lashes here rave about the technician LeAnne's attention to detail.
Customer Review:
"I have been wanting lash extensions and after searching the web I chose LeAnne of Barbie Lashes after reading the great reviews. I just had them done today and am over the top thrilled as she is a great job and I am one happy girl." -Shonda H.
---
B-Lashed Beauty & Bridal Bar
You don't have to be a blushing bride to get a beautiful set of extensions from B-Lashed Beauty and Bridal Bar. It's your big day every day when one of the B-Lashed expert technicians gives you your dream lashes. If that's not a fairytale with a happy ending, then we don't know what is!
Customer Review:
"By far the best experience I've ever had with extensions. I've been to about five other people in the DFW area and this is my last stop. Great customer service. Very professional. Very clean. Prompt on time. I love my lashes. Highly recommend!" -Alexandra P.
---
Flirty Girl Lash Studio
You won't be able to resist the temptation to bat your lashes after getting extensions from Flirty Girl Lash Studio! These natural looking lashes will leave your friends and family second guessing if these beauties are the real deal or not.
Customer Review:
"Everyone at Flirty Girl Lash is so nice! The studio is clean and relaxing. Appointments are easy to make. There's never a long wait and I'm always in and out as promised. Anna does my lashes and I would highly recommend her. My lashes always look natural just like I request." -Alyxandria S.
---
Lash.i.Candy
For new lash lovers, the ladies at Lash.i.Candy are here to ease your anxiety and educate you on all things lash-related. These experts will walk you step-by-step through the lash process and aftercare to make ensure you're comfortable with your new extensions.
Customer Review:
"Highly recommend! I came after several experiences with another local place that were not doing a very good job on my lashes. The girls in the office were helpful, very knowledgeable, and did a really good job on my lashes!" -Caitlin H.
---
Lashing Out
We're freaking out over Lashing Out! These lash ladies deliver great premium products and even better service. Clients gush over their beautiful eyelash extensions and the studio's family-like environment.
Customer Review:
"I love my girls at Lashing Out! I've been going for about two years since I moved to the area. I have been getting lashes for about seven years so I 've had lots of experience with different technicians and salons. The girls treat me like family and are so friendly and warm in addition to being experts in the industry." -Stephanie G.
---
Luxx Lash
The treatment as Luxx Lash is simply a luxury! Clients at this lash extension studio can't get enough of the attention to detail and overall finished product. We wouldn't mind spending an hour or two in luxury at this studio.
Customer Review:
"Wow! What an experience! Luxx Lash is amazing - love the attention to detail they take to truly make sure they meet your needs. I've never had such an enjoyable two-hour experience. I usually dread having to go in but Luxx Lash makes it so you don't ever want to leave! They're super friendly and always looking to make your experience the best." - Kristi M.
---
LaBella Lash Beauty Bar
Ladies who get lashes from LaBella Lash should not expect anything less than beautiful eyelash extensions. Past clients swear by this eyelash boutique and claim that they would not go anywhere else. With over a decade in business, LaBella has earned the praise of many lash lovers in DFW.
Customer Review:
"She places the lashes strategically to your eye and face structure. The quality of her work is unspoken for: she ensures your lashes don't get damaged as a consequence of the lash application and every single time my lashes are FULL!" -Daniella O.
---
The Eyeconic Lash
Just as the name suggests, lash extensions from The Eyeconic Lash will enhance your natural beauty and transform you into a head turner. Client-favorite aesthetician, Karla, works diligently to ensure that you don't leave until you've achieved the iconic look you want.
Customer Review:
"I got my first set of lashes by Karla years ago, and have been hooked since. A lash fiend! Karla has single-handedly been the dealer to my lash addiction, supplying me with a product to which none can compare." -Liz H.
---
The Lash Exchange
We wouldn't exchange our beloved extensions for anything -- except for the chance to get lashed by the ladies at The Lash Exchange. The Exchange has found a healthy balance between quality and attention to detail to create an excellent business.
Customer Review:
"So amazing! If you want quality lashes by an amazing artist go to The Lash Exchange. They pay attention to details and the customer is their number one concern. The results are spectacular!" - Faith K.
---
The Lash Cove
Don't know anything about eyelash extensions? The Lash Cove is the place to go! These lash friends aren't just amazing, they are knowledgeable of all things lash extension. When you lay back on the lash ladies' table you'll get more than extensions -- you'll get a lesson in all things lash.
"The Lash Cove goes beyond my standards in lash care needs. I've been a loyal customer for a while now. There lash technicians are thoroughly trained and educated. They really know their stuff and the salon is beautifully decorated, very sanitary, and everyone on the team is professional. I am consistently getting compliments on how pretty my lashes are. When I reveal that I have them done, 100% of the time people are shocked because they look incredibly natural. Appointments fill up quickly so book your reservations now." -Lisa N.



Want to learn how to do lashes in Dallas? Click here to sign up for eyelash extension training in Dallas today!
Busy schedule? You can get your eyelash extension certification online too.