5 Eyelash Extension Retail Products For Every Salon
July 9, 2019 by The Lash Professional.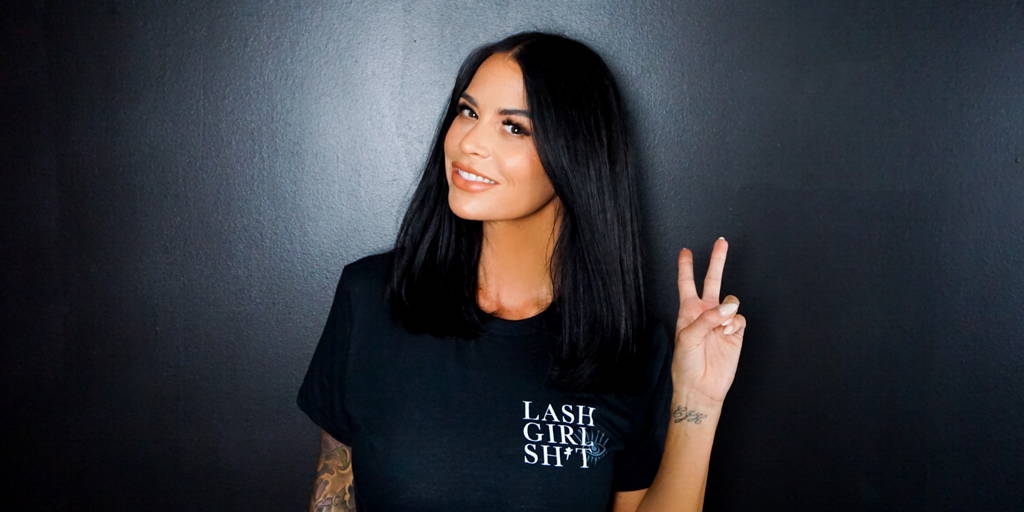 Give your lash-loving clients products worth their weight in gold for expert aftercare application!
As lash ladies, our primary function is to provide stylish eyelash extensions for our clients. The execution of aftercare is dependent on the client. In this case, it is important to provide proper eyelash extension aftercare instructions and tools to implement a successful aftercare regimen.
Take a moment to read about five eyelash extension retail products to help your clients and create a secondary revenue stream.
Don't Get Caught Without These Eyelash Extension Retail Products
Lash Cleanser

Above all, this item on our list of eyelash extension retail products needs to be in your salon! A lash cleanser cleans makeup and oils after a long day of hustling. A lash cleanser will protect the integrity of the eyelash extensions and cleanse your skin. Wash, rinse, and repeat for fresh results!
Lash Cleansing Brush
Offer your clients a handy lash cleansing brush to aid proper lash extension maintenance! A disposable lash brush will have soft bristles to reach deep in between natural lashes and wipe away impurities at the base of the lash extensions from every angle. Client's may be tempted to use cotton pads or even a towel; however, these may snag and remove extensions prematurely. Educate your clients of these short sights and provide them with a handy lash cleansing brush.
Lash Extension Safe Mascara
Mascara is not necessary when eyelash extensions are applied; however, you are bound to have a handful of clients who religiously layer on mascara. Provide these clients with a lash extension safe mascara! Typically, standard mascaras on the market contain ingredients that can degrade lash glue and shorten the life of eyelash extensions. Nevertheless, a lash extension-safe mascara is water-soluble and oil-free. For this reason, it does not cause early fallout and provides additional length and volume. Extensions or not- all of your clientele will love this mascara for their day-to-day.
Reusable Lash Wand
Your clients will get the most out of their lashes with a reusable lash wand! Reusable lash wands are a standard on-the-go tool for lash ladies in need of a quick touch-up. The fluffy bristles of a high-quality reusable lash wand fan out the eyelash extensions and removes any pesky clumps. In addition, a few quick swipes throughout the day can remove excess oils and debris for a fresh look. It's a win-win situation all around!
Lash Strong Growth Serum
Help your clients keep their natural eyelashes strong and healthy with a lash growth serum! Our last item on our list of eyelash extension retail products is a necessity for repeat customers. Continued application of eyelash extensions can weaken the natural lash overtime and cause unwanted breakage. A lash growth serum contains vitamins and protein-rich ingredients to nourish the natural lash and help them flourish.
Stock Your Salon With The Best
You like it, you see it, you want it, we got it! Shop The Lash Professional beauty shop for the latest eyelash extension retail products on the market. Your clients will love our portable lash wand for everyday use and our specially-made lash cleansing brushes made with lint-free brush hairs for maximum cleansing.
Want more? Our Eyelash Extension Aftercare Kit Retail Kit is a cute way to boost sales.

In addition, join us for lashing fun at our hands-on lash extension training! Here, we will teach you how to lash like a pro, and give you all the essential tools to be successful in the lash industry. For busy boss ladies, join us in your own time with our online lash training. We'll see you there!