How To Create Natural Looking Lash Extensions for Your Clients
July 20, 2021 by The Lash Professional. Posted in Get Educated.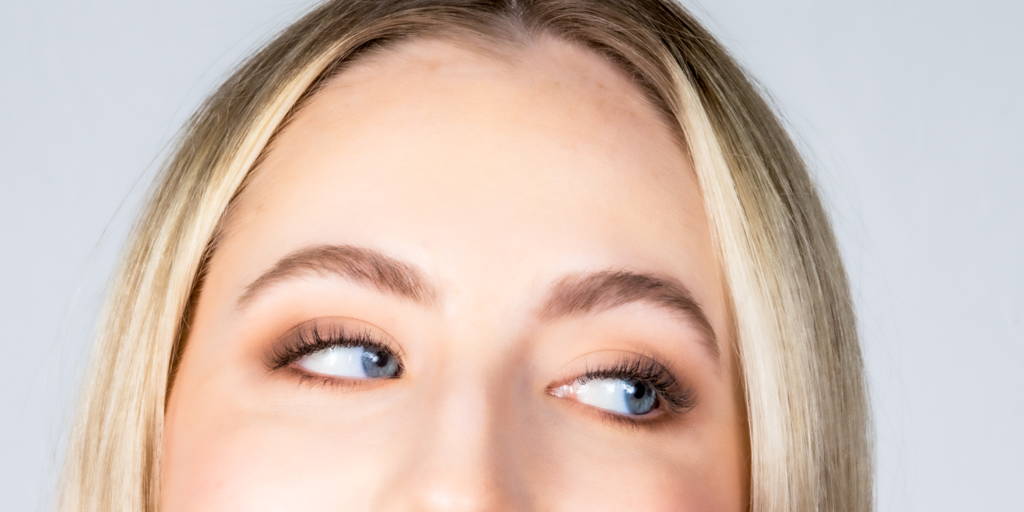 It may come as a shock to lash artists around the world, but not every client is looking for a dramatic lash look. Crazy, I know! But it happens more often than we expect. If a client comes in wanting natural-looking lash extensions, we need to know exactly what to do to achieve that lash look. Here are some things to consider when creating natural eyelash extensions!
Key Elements of a Natural Lash Look
Whether your client wants a natural set or not, there are a few key elements that should be considered before every client. The first is the CLDC, or the curl, length, diameter, and color of lash extensions. The second is the material your lash extensions are made out of. We'll take a look at each of these factors in more detail so you can be fully prepared to wow your clients with the most natural lash extensions.

Curl
Start by choosing a natural curl. The D Curl lash extension, and sometimes even the C Curl, are not very natural. These are curls we use when we want to lift or dramatize the lashes. For a more natural look, consider starting off with the B Curl eyelash extensions. Take some time to study your client's natural lashes' curl…and match it! Anything curlier than their natural lashes may not appear natural. Not sure where to start? Reference our Eyelash Extension Curl Chart to gain a better sense of what curls will work for the au naturel style.
Length
Use a natural length! Never in the history of ever has anyone (ever) had 15 mm lashes (naturally – and if they have, they are a rare being!). So no, you wouldn't want to use 15 mm length on your client who is requesting a natural eyelash extension look. Depending on your client's natural lashes, you'll generally stay at around 12mm and under in length for natural-looking lash extensions!
Diameter
Stick with a natural diameter. This isn't a hard thing to do, babes. Simply match the extension diameter to your client's natural lash diameter or something only slightly thicker. Our natural lashes are not thick. I mean I have THICK lashes, but even so, they are only about .15 mm in diameter. So, try to steer clear of .18 mm, .20 mm, and anything thicker! Too thick of a diameter may not be the look your client is wanting.
Color
One of the best ways to achieve a natural look is to choose a natural color! I'm sure I don't need to tell you to avoid the purples and pinks, but don't skip out on considering brown! Black lash extensions are the most common, but brown lashes sometimes add that little extra "oomph" of next-level natural-looking lash extensions! Black lashes aren't a bad way to go, but give brown lashes (like The Lash Professional's Brown Lashes) a try! You might be surprised at just how natural and stunning they look on your client.
Material
The last element in designing the perfect natural-looking eyelash extensions is the material. Here at The Lash Professional, we're a big fan of the faux mink lash! However, silk and synthetic lashes are also viable options for a natural look. Whichever you decide, be sure to stick with the CLDC basics to achieve your client's dream lash look.
A combination of these factors, in just the right variation, will give your client exactly what they are looking for! Figuring out that perfect equation is up to you. Remember each of these when choosing the right lashes, keeping in mind that the more curl you choose, the less length and diameter the lash should have. The more length you choose, the less curl and diameter the lash should have! Follow our handy chart as a guide to creating the best natural-looking lash extensions.
There are just a few more factors to choose from before you reach into your professional lash kit to get the supplies you need and start lashing! We'll dive into those in the following sections.
Choosing Classic vs. Volume Lashes
Now that you've chosen the perfect lashes to use on your client who's requested natural eyelash extensions, you'll need to make a critical decision — are you going to do classic or volume?!

Yes, it's possible to do natural-looking volume lashes! All you have to do is consider the CLDC first (of course, your diameter will need to be in the volume lash range of .03mm-.10mm). To achieve the most natural lash extensions with volume lash fans, just keep your fans smaller; less than five lashes per fan should do the trick. Classic lashes (like these L Curl lashes or classic C Curl lashes) are a safe choice, but try to spice it up a little and do a natural-looking volume set! Below you can see the difference between a natural volume set (left two photos) and a natural classic set (right two photos).
You may even consider doing a hybrid natural lash look, combining a mix of classic and volume! Hybrid lashes look great and are an easy way (when you've chosen the right CDLC) to create a natural-looking eyelash extension set. You can even complete this look in a shorter amount of time because of the ability to fill more space at once, leaving your client more time in the day to flaunt their new natural lashes!
Choosing Eyelash Extension Style and Pattern
Just as you can do classic or volume lashes to create natural-looking extensions, you can create just about any style and pattern, too. You will, however, want to consider two things when designing or planning your style and pattern.

"Natural" lashes are shorter toward the inner and outer corners, so consider this when planning.

"Natural" lashes are never all the same length, so choose a few lengths to use and stagger throughout the set.
If you can remember those two things when determining a style and pattern, you'll be good to go! Obviously, a look such as the "cat-eye" isn't necessarily a natural style, but it may complement your client's eye or face shape. With the right combination of CLDC and material, this could be a stunning natural eyelash extension set.
Asking for Natural Lashes
New lash clients may be unsure of what exactly to ask for when it comes to achieving a natural eyelash extension look. To help your client prepare for their lash appointment and come equipped with all the information they'll need to achieve their dream lash look, consider offering the following tips:
Start with research! Instagram is a great place for clients to see previous lash looks and find an example of the look they'd like. If you've compiled a portfolio of your work online, you can even provide them that link so they can see your fantastic lash skills.
Share what tools you have. If your shop is fully stocked with every kind of lash out there, let your clients know that the sky's the limit.
Be open to questions! New to the world of natural eyelash extensions, your client is bound to have some questions and will want to be clued into the lash extension process. Be patient and answer their questions to the best of your ability so they feel comfortable and ready to enter the lash life.
I've given you the main points to consider when creating natural-looking lash extensions, the rest is up to your expert judgment! You are in this lash industry for a reason, so I know you can create some of the most stunning work ever!
Slay the natural lash look game with these helpful tips and be sure to tag us in your photos on Instagram so we can see the awesome work you are doing!